When you choose wild-caught seafood with the MSC blue fish tick label, you're choosing a future full of fish. The blue fish tick label from the Marine Stewardship Council indicates certified sustainable seafood from healthy, wild fish populations.

Making sure there's enough fish in the sea for the next generation
A third of wild fish populations globally are overfished. Overfishing means we're not always leaving enough fish for our children and grandchildren.
Fish need time to grow and re-produce and sustainable fishing allow this to happen.
To be certified as sustainable, teams of marine scientists look at a fishery to assess if fish is being caught at the right level and in the right way. Fisheries that opt into this process, can get independently certified as sustainable to the MSC Fisheries Standard. This process typically takes 12-18 months and is scrutinised by a range of stakeholders, with certificates lasting up to 5 years.
Often fisheries are required to make continual improvements to gain and maintain certification. If improvements are not met, fisheries can lose their certificate. Improvements can include measures to minimise bycatch such as marine mammals and birds and to adapt to the effects of climate change on our ocean.
Sustainable fishing to the MSC Fisheries Standard means:
Healthy populations of fish
Impacts on ecosystems minimised
Responsible and effective management
Learn more about the work of the Marine Stewardship Council including how the certification process works in this Ocean Protect podcast featuring our resident scientist and shark expert Dr Adrian Gutteridge.
Choosing sustainable seafood is easy
Wild-caught seafood with the blue fish tick can be traced back to a certified sustainable fishery. We conduct DNA testing to ensure this works, so you can be sure the fish you're buying is what it says it is. There are many sustainable fish species to eat. Whether it's an everyday purchase or for a special occasion such as for Good Friday and over Easter or prawns at Christmas, you can purchase sustainable seafood with the blue fish tick at supermarkets in Australia and New Zealand.
Where to buy sustainable seafood in Australia

Where to buy sustainable seafood in New Zealand

Find out where else to buy sustainable seafood with the blue fish tick.

Delicious sustainable seafood recipes
We've worked with chefs around the world to bring you this collection of feel-good sustainable seafood recipes for every taste and budget. Enjoy wild-caught seafood today, knowing there'll be enough in the future for your children and grandchildren to enjoy too. Afterall, no-fin else matters!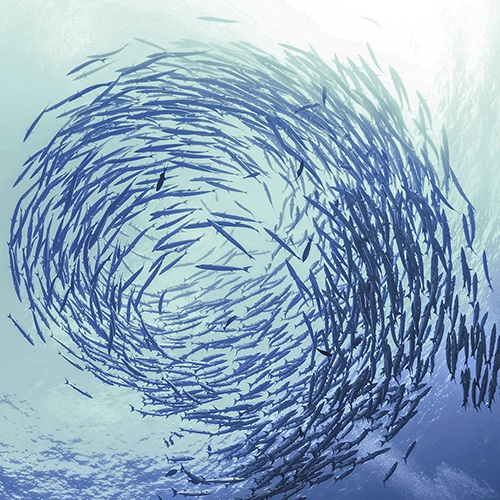 Sustainable fishing means leaving enough fish in the ocean, respecting habitats and ensuring people who depend on fishing can maintain their livelihoods.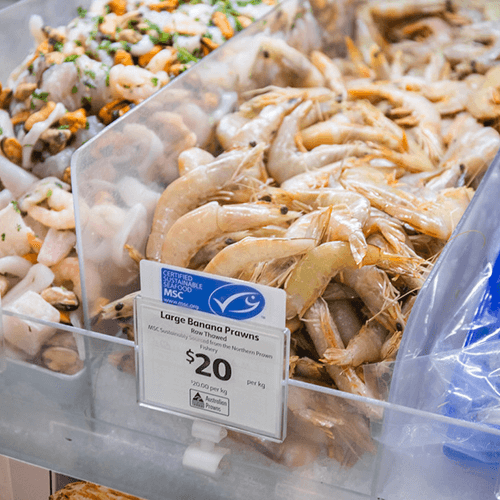 You can trust that seafood with the blue fish tick was caught by a responsible fishery in a sustainable way.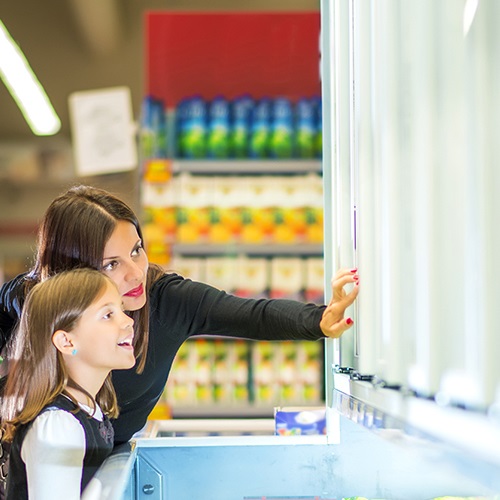 There are many labels out there, so how does the blue fish compare with others?