Cooking shellfish over hot coals adds a whole new dimension to seafood. In this guide, we explain how to get the best out of cooking lobster and prawns on the barbecue.
By Nick Wyke
I used to think that shellfish like lobster and prawns were best eaten only at well-reviewed waterfront restaurants. I imagined that only their chefs held the secret to a plate of seafood that was sweet, intense, and slightly charred. But I was missing a trick. On a trip to Iceland, I watched a Michelin-starred chef named Aggi Sverrisson cook sea-fresh lobster tails on the white coals of a beach barbecue. Brushed with lemon butter and wild kelp flakes, not only was it unforgettably delicious, it looked feasible for mere mortals.

And so, I learnt that with a little know-how shellfish is just as easy, if not easier, to cook than fish on a backyard barbecue. In the case of lobster and prawns, their built-in shell protects them from intense heat and prevents them from falling apart. Follow a few simple steps and the results will be sweet, smoky, and sensational. What's more, if you grill this premium seafood at home, you can spend what you don't shell out at a restaurant on a great bottle of white wine – mine's an Albariño!

Follow this guide to cooking prawns and lobster on the barbie and enjoy a cookout with family and friends knowing that you're not depleting the ocean's fish stocks.
How to BBQ prawns
Prawns* are spectacularly popular worldwide for a good reason: they're quick and easy to cook and taste terrific. So, if you've not graduated to cooking creatures with claws and tentacles yet, prawns are a great entry point for the budding backyard chef. Once you've mastered it, you'll have a go-to summer dish to impress friends and family.

That said, there are a few tips to make the most of barbecuing prawns. As a rule of thumb, bigger is better for juicier results. Whether you leave the shell on and/or de-vein is a personal preference. The shell offers some protection from the heat of the BBQ and can keep the prawns from drying out, but de-shelled prawns are easier to skewer and marinate. It's really up to you whether you leave the tails on or remove them before grilling – they certainly add a visual flourish.

For ease of turning, cook prawns on a skewer on medium heat for about 2 to 3 minutes per side on the BBQ, flipping them halfway through. They should be pink and opaque when cooked. Like with other shellfish, try not to overcook them or they can become tough and dry.

Marinate in a spicy Cajun barbecue sauce, Singaporean-style satay sauce, or fragrant harissa, and serve on nutty wild rice. Alternatively, add a splash of tequila or rum to a basic olive oil and citrus marinade and serve with spring onion and tarragon mayonnaise. For a memorable salad try crisp and plump prawns with grilled watermelon and smoky avocado.

MSC certified sustainable prawns and shrimp are caught right around the world, including in Norway, Iceland, Australia, the Indian Ocean, Guyana, Suriname, West Greenland, Estonia, Faroe Islands, Canada, and Oregon and Washington states in the US. By choosing prawns with the MSC blue fish tick you are supporting independently certified sustainable fisheries. Their good management practices help ensure fish populations and habitats are healthy and fishing community livelihoods are secure.

*There are biological differences between shrimps and prawns, the most recognisable one being that prawns are typically larger than shrimp. They are similar in taste and texture, although prawns are meatier and can be sweeter. What North Americans call shrimp, Australians and Brits refer to as prawns.
How to peel a prawn in 20 seconds with Larissa Takchi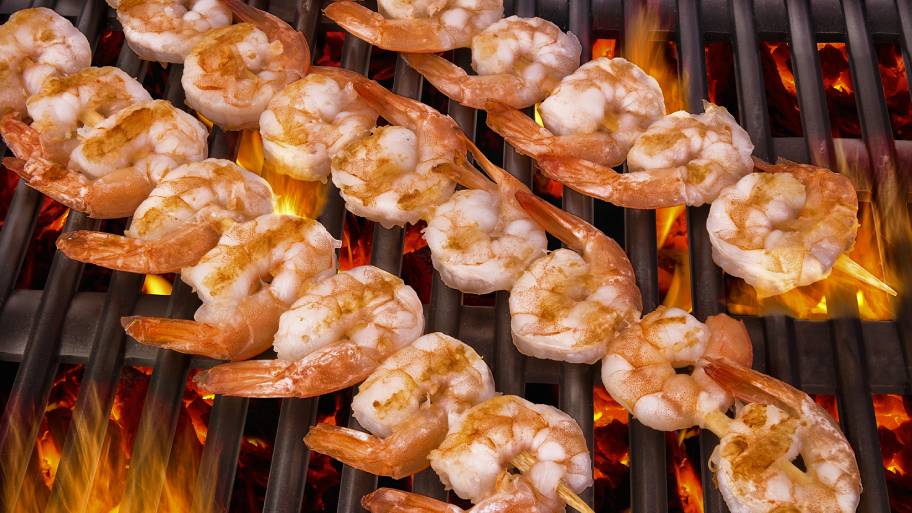 For ease of turning, cook prawns on a skewer
How to BBQ lobster
Extracting the succulent, pearl-white meat from the claw of a lobster has to be one of the all-time great gourmet experiences. There are a number of ways to cook a lobster, but finishing it on the grill gives it a sweet, smoky flavour.

Cracking a lobster is not for the faint-hearted. So to keep things clean and simple, ask your fishmonger to cut and prepare a whole lobster for you or buy lobster tails. Lobster tails are excellent on the grill and a big favourite along the eastern seaboard of North America, where lobstering is considered a way of life.

Season and brush the fresh lobster meat with butter. Place the tails or halved whole lobsters on a hot grill flesh-side down. Cook for 4 to 5 minutes on each side, brushing with butter as you go. Cover the grill to keep the heat in; this speeds up the cooking time, which prevents the shellfish from becoming tough. If you don't have a cover, you can use an upturned saucepan. Pre-cooked lobster can easily be reheated on the grill, too. Brush with butter or oil and heat for around 2 to 3 minutes until hot. If it's still in the shell, place it shell-side down on the grill.
Lobster is finger-lickin' good on its own. Photographer and MSC Ocean Ambassador Sebastian Copeland says: 'There is nothing like having fresh lobster... grilled on the fire after a day spent playing on the ocean. A little butter, some salt and good company. What else can you ask for?'

Flavoured butter is a quick-win to raise the umami stakes. Pack some sizzling hot, butter-brushed lobster fresh off the grill into a soft bun and you have a lobster roll. Alternatively, serve the chunky bits of charred lobster in sliders with lemon and dill aioli or stuff tacos with grilled lobster, chipotle mayo, homemade slaw, and red onion pickle.

Sustainable MSC certified lobster are caught around the world, from Australia to Chile to France. Most recently the Saint Paul Rock Lobster Fishery in the Southern Indian Ocean, which processes its catch onboard and lands it on La Réunion island, was MSC certified in May 2020. Meanwhile, the world's first MSC certified fishery was the Western Australia rock lobster fishery. Buying lobster from sustainable fisheries encourages more retailers to stock sustainably-sourced seafood and fisheries to improve and become certified.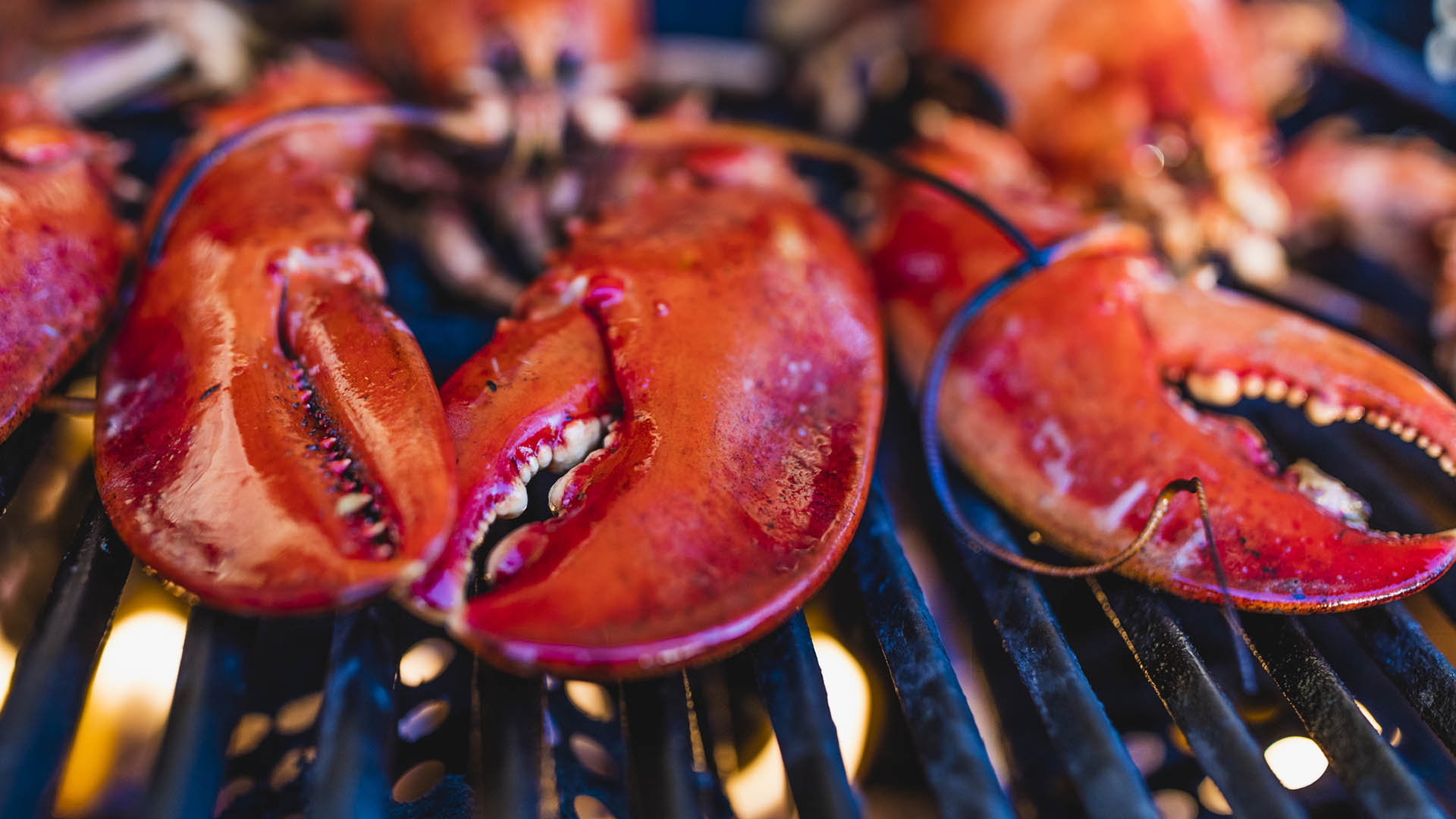 Lobster tails are excellent on the grill
Should I BBQ with charcoal or gas?
When it comes to al-fresco grilling it seems that a gas barbecue is most convenient but charcoal models cook tastier food, so says a survey by Which? magazine in June 2019. For that chargrilled taste and succulent meat that define great barbecues, it's got to be the hot coals. Why? Fat from the food drips onto the hot charcoal and vaporises. The smoke this creates is absorbed back into the food to give that unbeatable barbecue taste.

Nick Wyke is a journalist and food writer who is passionate about local, seasonal and sustainable produce.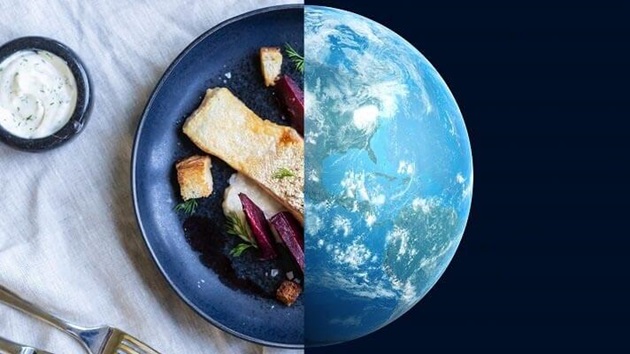 Explore delicious, future-friendly seafood recipes from chefs passionate about fish forever.