A basic definition of a fishery
A fishery is an area where fish are caught for commercial or recreational purposes. It can be a defined body of water or a collection of fishing activity that have been agreed upon by countries and fishers. You often have different fisheries for each target species of fish or shellfish.
A more advanced definition of a fishery
The United Nations Food and Agriculture Organization (UN FAO) defines a fishery as a unit determined by an authority or other entity that is engaged in raising and/or harvesting fish. Typically, the unit is defined in terms of some or all of the following:

people involved
species or type of fish
area of water or seabed
method of fishing
class of boats
purpose of the activities.
The MSC uses this definition to refer to a Unit of Assessment (UoA) or a group of such UoAs that is under assessment or certified against the MSC Fisheries Standard.
The MSC program is accessible to all wild-catch fisheries with the exception of those using poisons or explosives.
What is a sustainable fishery?
A sustainable fishery has healthy and productive populations of fish where the integrity of the ecosystem is maintained. The fishing activity within the sustainable fishery is well managed and ensures their environmental impact is reduced including minimising bycatch and collecting data to determine their total allowable catch.
An MSC certified sustainable fishery must be scored highly against three principles:
Healthy populations of target fish
Ecosystem impact minimised
Good management in place
The UN FAO estimates that 65.8% of fish stocks are within biologically sustainable levels (2017).
There are 446 fisheries certified sustainable to the MSC Fisheries Standard, making up just 17.4% of all fish caught by volume and over 180 species of fish (31 March 2021). View all fisheries in the MSC program.
92% of MSC certified fisheries have made at least one improvement. An improvement is the result of an action taken by a fishery to ensure it maintains its MSC certification. Sometimes, one action produces multiple improvements. For example, closing an area to fishing could impact several species.
When you buy seafood make sure it comes from a sustainable fishery by looking for the MSC blue fish tick.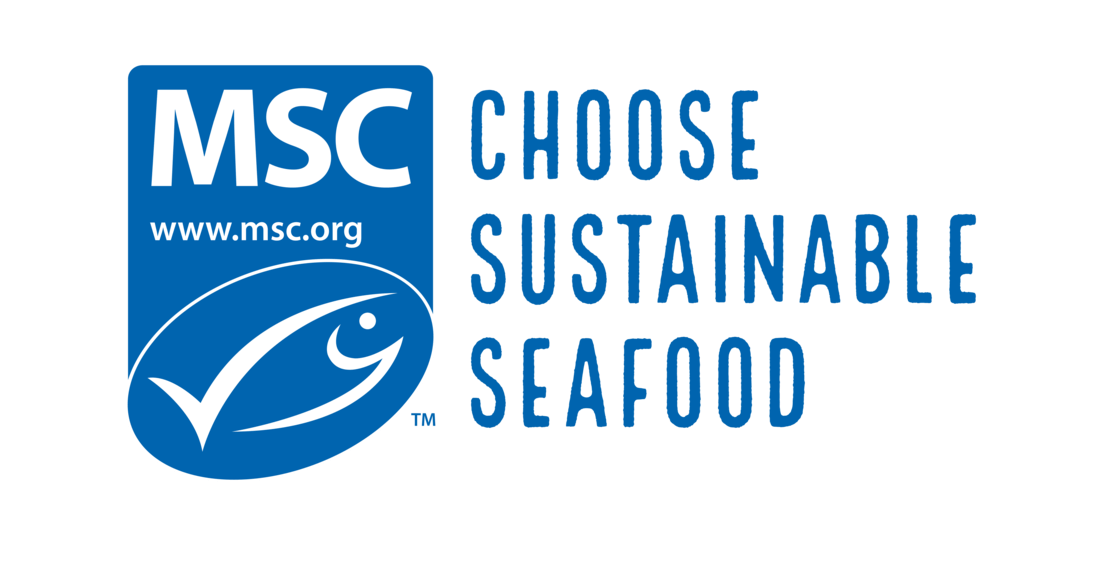 Sustainable fisheries in Australia
In Australia, 52% of fish catch by volume is MSC-certified sustainable.
Facts about sustainable fisheries in Australia
There are 28 MSC-certified sustainable fisheries in Australia
38 different species of fish are caught by MSC-certified fisheries in Australia
MSC-certified fisheries in Australia have an estimated value of AUD$870m per year
Examples of leading sustainable fisheries in Australia
Discover the inspiring story of the Western Australia rock lobster fishery - the first in the world to become MSC certified over 20 years ago.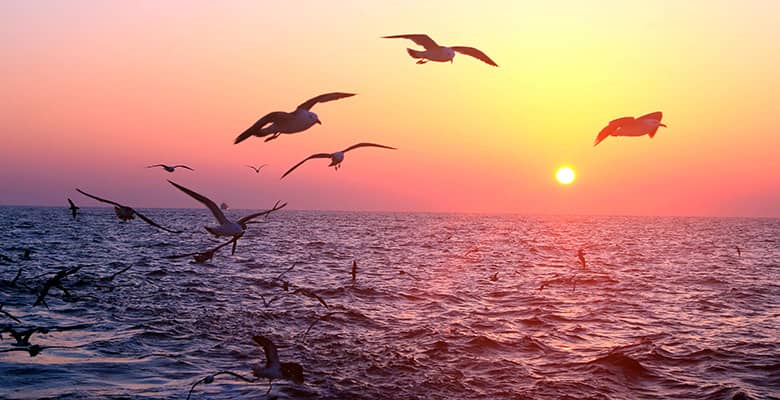 The Fishing for the Future Report for Australia is the first of its kind and provides a detailed analysis of the positive environmental impacts made by fisheries that have chosen to be assessed against the MSC Fisheries Standard since 2000.
Sustainable fisheries in New Zealand
In New Zealand, 47% of fish catch by volume is MSC certified sustainable.
Facts about sustainable fisheries in New Zealand
There are 8 MSC certified sustainable fisheries in New Zealand
8 different species of fish are caught by MSC certified fisheries in New Zealand
MSC certified fisheries in New Zealand have an estimated value of NZD$450m per year
Examples of leading sustainable fisheries in New Zealand
Discover the incredible story of New Zealand hoki - a little known fish loved by millions around the world.
Facts about fisheries
The following facts are according to the UN FAO SOFIA 2020 report and are based on 2018 figures:
179 million tonnes of fish were caught or harvested
Approximately 54% of total fish production is caught in the wild and the rest is farmed
59.5 million people were employed in the primary sector of fisheries and aquaculture, with 39 million in fisheries
Women make up 14% of those employed in the primary sector but are estimated to make up half of the workforce in secondary sectors such as NGOs
There was an estimated 4.6 million fishing vessels globally with 68% in Asia
About 88% of fish caught is used for human consumption
Around 35% of all fish is wasted
On average we each consume 20.5 kg of fish per year
34% of fish stocks are overfished
The top fishing nations account for almost half of all fish caught globally
The top fishing nations globally by volume
China
Indonesia
Peru
India
the Russian Federation
the United States of America
Viet Nam

What are the main types of fishery?
There are several types of fishery depending on the purpose.
Commercial fishery - fishing for profit typically selling their catch via auction or through direct trade
Industrial fishery - typically large commercial vessels that catch a lot of fish
Recreational fishery - people fishing for leisure and personal use who do not sell their catch
Customary fishery - applies to indigenous communities who have a traditional connection with the area being fished and is fishing for personal, domestic, ceremonial, educational or non‐commercial needs.
Small-scale fishery - typically small vessels that operate with many fishers
Artisanal fishery - typically fishing close to shore for local consumption
Often the type of fishery determines the type of fishing including the type of fishing vessel, fishing method and gear type.
Main fishing methods and gear types
Good and bad fisheries
All fisheries can have a negative impact on the marine environment. While it is subjective, most would agree that a good fishery is sustainable and well managed. Meanwhile, a bad fishery is one where overfishing and marine habitat destruction may also be taking place.
It is not always easy to know if a fishery is good or bad. Many fisheries voluntarily decide to get certified to the MSC Fisheries Standard to demonstrate and improve their sustainability performance.
There are also myths such as that all big boats or 'super trawlers' are bad when often these factory ships have processing on board and high tech equipment to reduce the back and forth to land.
The importance of fisheries science
Fisheries science helps to determine how much fish can be caught in a fishery for it to remain sustainable. Fisheries can be classified as either overfished, fished to their limit or underfished. To answer this question stock assessments are carried out to understand how many fish there are, the fish biology such as size and age, and how many are being caught.
Fisheries science is key to understanding if a fishery is sustainable. Scientists use fishery science to determine if a fishery meets the MSC Fisheries Standard and can be certified as sustainable.
What is effective fisheries management?
Effective fisheries management include rules around:

how much fish you can catch
what fishing method and gear type you can use
where you can catch the fish
These rules and the way they are enforced are the foundation of a sustainable fishery.

When a fishery is assessed to the MSC Fisheries Standard, the certification body checks that:

An effective legal or customary framework is in place that recognises the rights of people dependent on fishing for food and livelihoods
Management objectives are consistent with the Fisheries Standard
There are effective consultation and decision-making processes in place
There is a system in place to effectively enforce management rules
The performance of the management system is evaluated

Advanced fisheries surveillance technology
Surveillance technology has advanced significantly in recent years. Fisheriy managers are increasingly using more advanced surveillance tools to make better-informed decisions. Two advanced surveillance tools include:

Satellite tracking of vessels now allows fishery managers to detect suspicious and illegal fishing activity even in the most remote parts of the ocean.
Electronic monitoring – the use of cameras and sensors installed onboard fishing vessels – is also changing the way fishery managers can observe activities at sea.

Who are the main fisheries stakeholders?
For fisheries to operate legally, sustainably and with social licence require cooperation with and between many different stakeholder groups. These include:
Fishing communities
Fishing industry bodies
Fishery regulators
Government departments for primary industries

Environmental NGOs
Local government
Research institutions
The main fisheries related jobs
It is estimated that almost 40 million globally people work in the primary sector of fisheries. Most of these jobs are in small-scale fisheries and are primarily in Asia.
In Australia, there are around 11,000 people working in fisheries. (Australian Department of Agriculture, Water and the Environment, 2018)
In New Zealand, 2,500 people work in commercial fishing and aquaculture operations at sea. (Seafood NZ, 2021). According to the Human Capability Part 1 report (page 76) 19% of employees identified as Maori or Maori-European in 2019.
Fisheries jobs can often be seasonal and casual. Jobs in fisheries include:
deckhand
skipper
production or line supervisor
fleet operations
observer
knife-hand
processing assistant
ships masters
ships officers
ships engineer
master fishers
For every job on a boat, there are several jobs down the chain. These secondary sector jobs can include roles in the following areas:
sales and marketing
finance
business development
environment and policy
marine science
auditing
processing
More about our collective impact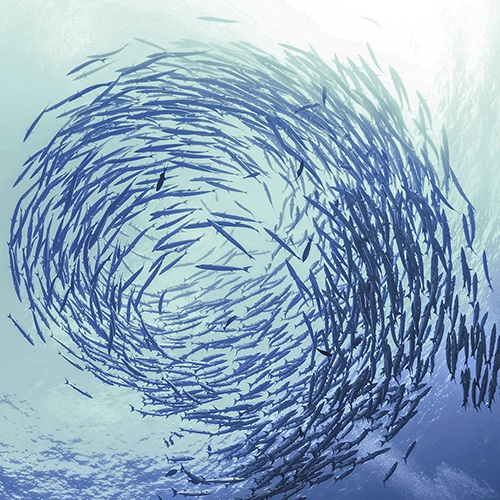 Sustainable fishing means leaving enough fish in the ocean, respecting habitats and ensuring people who depend on fishing can maintain their livelihoods.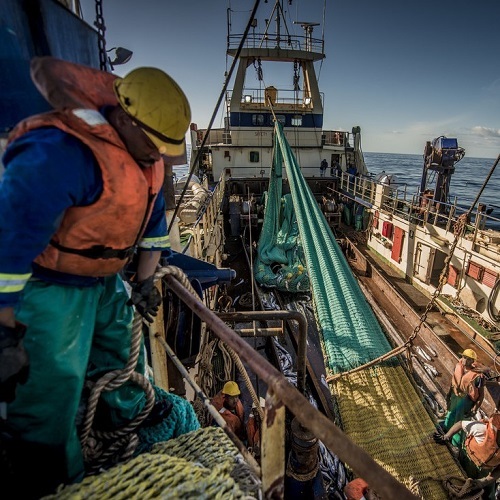 High performing fisheries make improvements to achieve and maintain MSC certification. Discover the types of improvements being made.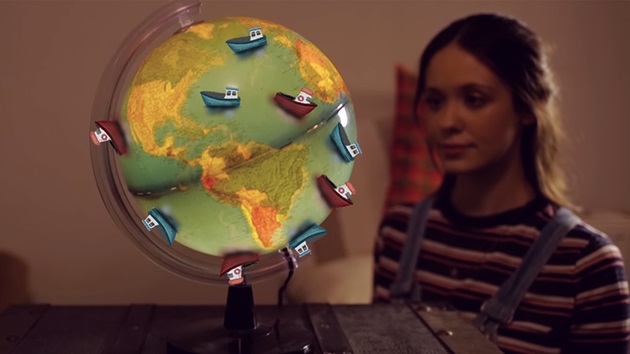 Use our Australian and New Zealand curriculum-relevant teaching and learning resources to improve ocean literacy.