Research and science are fundamental to the work we do at the MSC. Our science and research collaborations help ensure our Standard development reflects the latest scientific understanding.
The MSC science and research team is made up of researchers, data analysts and science communicators. We explore the data and scientific evidence that informs our program.
Current research
The MSC collaborates with scientists and researchers around the world. We provide data for global reports and work together on important new research. This page outlines research projects we're currently involved in.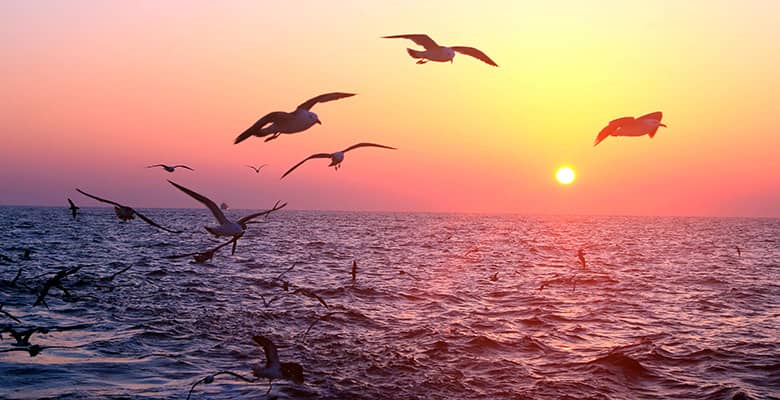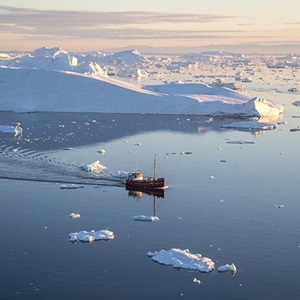 With both marine biodiversity and fishers' livelihoods in jeopardy, the MSC is committed to research into the impacts of climate change on sustainable fishing.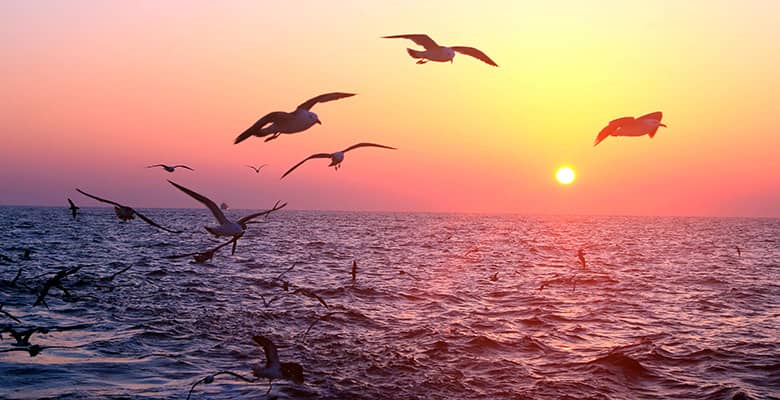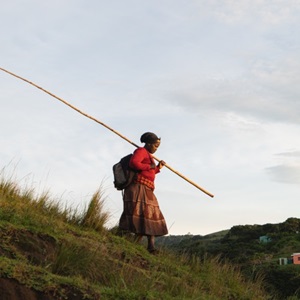 As a full member of ISEAL we are required to monitor the impacts of our program, using this in-depth understanding to improve our program.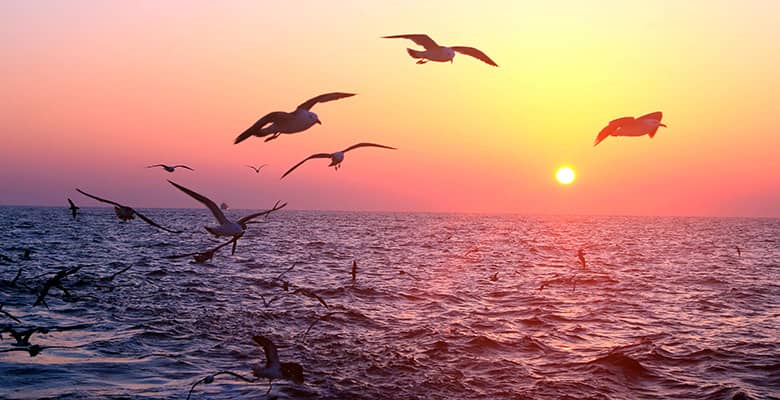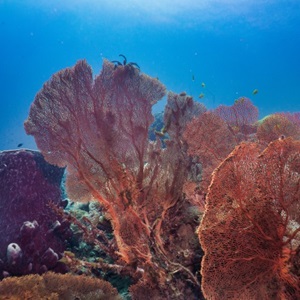 Using sophisticated modelling software, the Habitat Impacts Tool aims to predict the impact fishing will have on seabed habitats.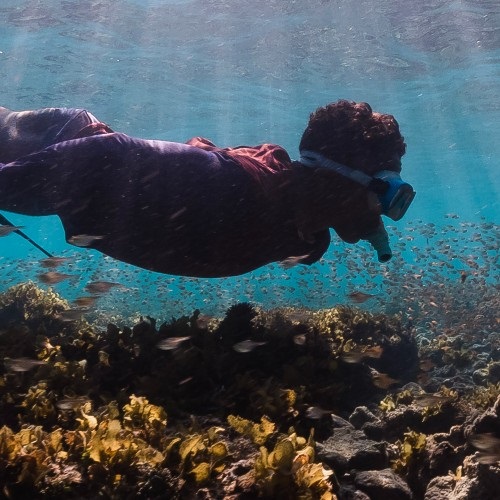 Some fisheries struggle to collect the data required for assessment, our research is providing a tool to help data-limited fisheries improve practices.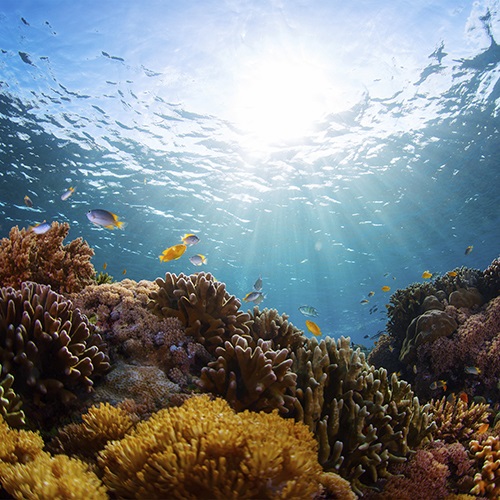 Data from the MSC is used by the UN Environment Programme to track progress towards international goals to end overfishing and protect biodiversity.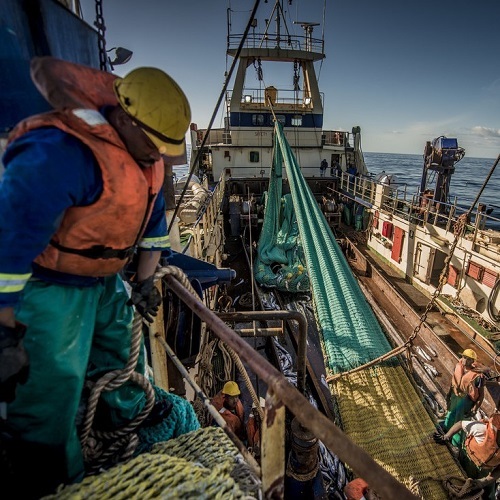 Fisheries don't stop improving once they become MSC certified, they make a long-term commitment to sustainability.
MSC publications include scientific articles in peer-reviewed journals and specialist reports. Unless marked otherwise, publications have been co-authored by MSC staff: publications marked with a * were supported with MSC funding; publications marked with a ** were commissioned and paid for by the MSC.
2021
**Anderson, C. M. Himes-Cornell, A., Pita, Cristina, Arton, A., Favret, M. Averill, D., Stohs, S. Longo, C. S. (2021) Social and economic outcomes of fisheries certification: Characterizing pathways of change in canned fish markets. Frontiers in Marine Science.
*Oyanedel, R., Gelcich, S., Mathieu, E., Milner-Gulland, E., J. (2021) A dynamic simulation model to support reduction in illegal trade within legal wildlife markets. Conservation Biology.
Cusa, M., St John Glew, K., Trueman, C., Mariani, S., Buckley, L., Neat F., Longo, C. (2021) A future for seafood point-of-origin testing using DNA and stable isotope signatures. Reviews in Fish Biology and Fisheries.
*Widyatmoko, C. A., Hardesty, B. D., Wilcox, C. (2021) Detecting anchored fish aggregating devices (AFADs) and estimating use patterns from vessel tracking data in small-scale fisheries. Scientific Reports, 11.
Longo, C. S., Buckley, L., Good, S. D., Gorham, T. M., Koerner, L., Lees, S., Liow, S. Y., Oloruntyi, O., Schley, D., Rice, J., Currey, R. J. C. (2021) A Perspective on the Role of Eco-Certification in Eliminating Illegal, Unreported and Unregulated Fishing. Frontiers in Ecology and Evolution.
Robinson, L. M., van Putten, I., Cavve, B. S., Longo, C., Watson, M., Bellchambers, L., Fisher, E., Boschetti, F. (2021) Understanding societal approval of the fishing industry and the influence of third-party sustainability certification. Fish and Fisheries.
*Oyanedel, R., Gelcich, S., Milner-Gulland, E. J (2021) A framework for assessing and intervening in markets driving unsustainable wildlife use. Science of The Total Environment, 792.
Nelms, S. E., Alfaro-Shigueto, J. Arnould, J. P. Y., Avila, I. C., Nash, S. B., Campbell, E., Carter, M. I. D., Collins, T., Currey, R. J. C., Domit, C., Franco-Trecu, V., Fuentes, M. M. P. B., Gilman, E., Harcourt, R. G., Hines, E. M., Hoelzel, A. R., Hooker, S. K., Johnston, D. W., Kelkar, N., Kiszka, J. J. Laidre, K. L., Mangel, J. C., Marsh, H., Maxwell, S. M., Onoufiou, A. B., Palacios, D. M., Pierce, G. J., Ponnampalam, L. S., Porter, L. J., Russel, D. J. F., Stockin, K. A., Sutaria, D., Wambiji, N., Weir, C. R., Wilson, B., Godley, B. J. 2021. Marine mammal conservation: over the horizon. Endangered Species Research, 44:290-325.
Jardin, E., Azevedo, M., Brodziak, J., Brooks, E. N., Johnson, K. F., Klibansky, N., Millar, C. P., Minto, C. Mosqueria, L., Mash, R. D. M., Vasilakopoulos, P. Wells, B. K. 2021. Operationalizing ensemble models for scientific advice to fisheries management. ICES Journal of Marine Science.
2020
Arton, A., Leiman, A., Petrokofsky, G., Toonen, H. and Longo, C.S., 2020. What do we know about the impacts of the Marine Stewardship Council seafood ecolabelling program? A systematic map. Environmental Evidence, 9, pp.1-20
**Brautigam, A. 2020. Best Practice in the Prevention of Shark Finning. Pp. 1-25
Free, C., Jensen, O., Anderson, S.C., Gutierrez, N.L., Kleisner, K.M., Longo, C., Minto, C., Osio, G.C., Walsh, J.C. 2020. Blood from a stone: Performance of catch-only methods in estimating stock biomass status. Fisheries Research, 223: 105452.
Good, S.D., Baker, G.B., Gummery, M., Votier, S.C. and Phillips, R.A., 2020. National Plans of Action (NPOAs) for reducing seabird bycatch: Developing best practice for assessing and managing fisheries impacts. Biological Conservation, 247, p.108592.
*Haas, B., 2020. Tuna management in action: assessing the contribution of the WCPFC to the SDGs. Australian Journal of Maritime & Ocean Affairs, 12(1), pp.42-47.
Handley, J.M., Pearmain, E.J., Oppel, S., Carneiro, A.P., Hazin, C., Phillips, R.A., Ratcliffe, N., Staniland, I.J., Clay, T.A., Hall, J. and Scheffer, A., 2020. Evaluating the effectiveness of a large multi‐use MPA in protecting Key Biodiversity Areas for marine predators. Diversity and Distributions, 26(6), pp.715-729.
*Méndez-Medina, C., Schmook, B., Basurto, X., Fulton, S. and Espinoza-Tenorio, A., 2020. Achieving coordination of decentralized fisheries governance through collaborative arrangements: A case study of the Sian Ka'an Biosphere Reserve in Mexico. Marine Policy, 117, p.103939.
*Oyanedel, R., Gelcich, S. and Milner‐Gulland, E.J., 2020. Motivations for (non‐) compliance with conservation rules by small‐scale resource users. Conservation Letters, p.e12725.
*Oyanedel, R., Gelcich, S. and Milner‐Gulland, E.J., 2020. A synthesis of (non‐) compliance theories with applications to small‐scale fisheries research and practice. Fish and Fisheries.
van Putten, I., Longo, C., Arton, A., Watson, M., Anderson, C.M., Himes-Cornell, A., Obregón, C., Robinson, L. and van Steveninck, T., 2020. Shifting focus: The impacts of sustainable seafood certification. PloS one, 15(5), p.e0233237.
2019
Barendse, J., Roel, A., Longo, C., Andriessen, L., Webster, L.M., Ogden, R. and Neat, F., 2019. DNA barcoding validates species labelling of certified seafood. Current Biology, 29(6), pp.R198-R199.
Erickson, L.E., Snow, S., Uddin, M. and Savoie, G.M., 2019. The need for a code of professional ethics for marine conservation communicators. Frontiers in Marine Science, 6, p.304.
*Kakai, T.M., 2019. Assessing the effectiveness of LED lights for the reduction of sea turtle bycatch in an artisanal gillnet fishery-a case study from the north coast of Kenya. Western Indian Ocean Journal of Marine Science, 18(2), pp.37-44.
2018
Barendse, J., Basson, J., Petersen, S.L. and Sink, K.J., 2018. The sustainable seafood movement viewed as a maturing social-ecological issue using a South African case-study. Ocean & Coastal Management, 151, pp.178-192.
*Christie, L., 2018. Understanding how sea ice influences Arctic deep-water food webs across a latitudinal gradient. Arctic, 71(4), pp.467-472.
Jarre, A., Shannon, L.J., Cooper, R., Duggan, G.L., Gammage, L.C., Lockerbie, E.M., McGregor, E.S., Ragaller, S.M., Visser, N., Ward, C. and Watermeyer, K.E., 2018. Untangling a Gordian knot that must not be cut: Social-ecological systems research for management of southern Benguela fisheries. Journal of Marine Systems, 188, pp.149-159.
Komives, K., 2019. Conservation impacts of voluntary sustainability standards: how has our understanding changed since the 2012 publication of "Toward sustainability: the roles and limitations of certification? Washington, DC; 2018.
*Mullins, R.B., McKeown, N.J., Sauer, W.H. and Shaw, P.W., 2018. Genomic analysis reveals multiple mismatches between biological and management units in yellowfin tuna (Thunnus albacares). ICES Journal of Marine Science, 75(6), pp.2145-2152.
2017
Longo, C.S., Frazier, M., Doney, S.C., Rheuban, J.E., Humberstone, J.M. and Halpern, B.S., 2017. Using the ocean health index to identify opportunities and challenges to improving southern ocean ecosystem health. Frontiers in Marine Science, 4, p.20.
2016
Anderson, S.C., Cooper, A.B., Jensen, O.P., Minto, C., Thorson, J.T., Walsh, J.C., Afflerbach, J., Dickey‐Collas, M., Kleisner, K.M., Longo, C. and Osio, G.C., 2017. Improving estimates of population status and trend with superensemble models. Fish and Fisheries, 18(4), pp.732-741.
Brown, S., Agnew, D.J. and Martin, W., 2016. On the road to fisheries certification: The value of the Objections Procedure in achieving the MSC sustainability standard. Fisheries Research, 182, pp.136-148.
Fogarty, M.J., Rosenberg, A.A., Cooper, A.B., Dickey-Collas, M., Fulton, E.A., Gutiérrez, N.L., Hyde, K.J., Kleisner, K.M., Kristiansen, T., Longo, C. and Minte-Vera, C.V., 2016. Fishery production potential of large marine ecosystems: A prototype analysis. Environ Dev, 17, pp.211-219.

*Gonzáles-Andrés, C., FM Lopes, P., Cortés, J., Sánchez-Lizaso, J.L. and Pennino, M.G., 2016. Abundance and distribution patterns of Thunnus albacares in Isla del Coco National Park through predictive habitat suitability models. Plos one, 11(12), p.e0168212.
2015
Barendse, J. and Francis, J., 2015. Towards a standard nomenclature for seafood species to promote more sustainable seafood trade in South Africa. Marine policy, 53, pp.180-187.
Blackmore, E., Norbury, H., Mohammed, E.Y., Cavicchi, S.B. and Wakeford, R., 2015. WHAT'S THE CATCH?: Lessons from and Prospects for Marine Stewardship Council Certification in Developing Countries. International Institute for Environment and Development.
Pérez-Ramírez, M., Castrejón, M., Gutiérrez, N.L. and Defeo, O., 2016. The Marine Stewardship Council certification in Latin America and the Caribbean: A review of experiences, potentials and pitfalls. Fisheries Research, 182, pp.50-58.
2014
Agnew, D.J., Gutiérrez, N.L., Stern-Pirlot, A. and Hoggarth, D.D., 2014. The MSC experience: developing an operational certification standard and a market incentive to improve fishery sustainability. ICES Journal of Marine Science, 71(2), pp.216-225.
2013
Agnew, D.J., Gutiérrez, N.L., Stern-Pirlot, A., Smith, A.D., Zimmermann, C. and Sainsbury, K., 2013. Rebuttal to Froese and Proelss "Evaluation and legal assessment of certified seafood". Marine Policy, 38, pp.551-553.
Gutierrez, N.L. and Agnew, D.J., 2013. MSC objection process improves fishery certification assessments: a comment to Christian et al.(2013). Biological Conservation, (165), pp.212-213.
2012
Gutierrez, N.L., Valencia, S.R., Branch, T.A., Agnew, D.J., Baum, J.K., Bianchi, P.L., Cornejo-Donoso, J., Costello, C., Defeo, O., Essington, T.E. and Hilborn, R., 2012. Eco-label conveys reliable information on fish stock health to seafood consumers. PloS one, 7(8), p.e43765.
Martin, S.M., Cambridge, T.A., Grieve, C., Nimmo, F.M. and Agnew, D.J., 2012. An evaluation of environmental changes within fisheries involved in the Marine Stewardship Council certification scheme. Reviews in Fisheries Science, 20(2), pp.61-69.
2006-2010
Agnew, D., Grieve, C., Orr, P., Parkes, G. and Barker, N., 2006. Environmental benefits resulting from certification against MSC's Principles and Criteria for Sustainable Fishing. MRAG UK Ltd. and Marine Stewardship Council, London.
Agnew, D., 2008. Case study 1: toothfish—an MSC certified fishery. Seafood Ecolabelling, Principles and Practice. PP. 247-258
Von Der Heyden, S., Barendse, J., Seebregts, A.J. and Matthee, C.A., 2010. Misleading the masses: detection of mislabelled and substituted frozen fish products in South Africa. ICES Journal of Marine Science, 67(1), pp.176-185.
Howes, R., 2008. The marine stewardship council programme. Seafood ecolabelling: Principles and practice, pp.81-105.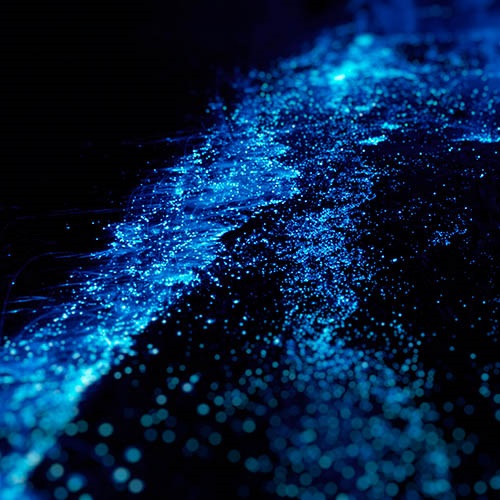 The MSC actively supports the UN's Decade of Ocean Science for Sustainable Development and its drive to increase collection and analysis of ocean data between 2021 and 2030.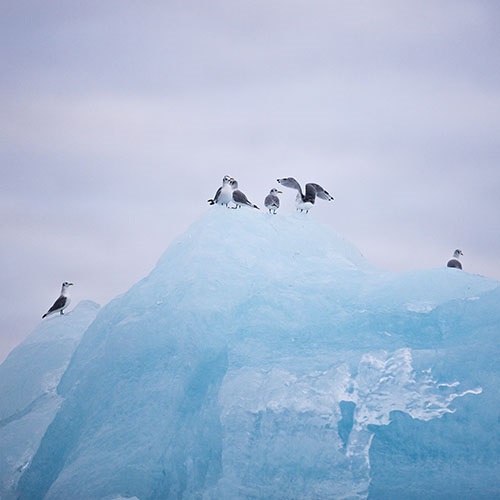 The MSC monitoring and evaluation program works to understand the environmental and social impacts of the MSC.
Each year, over £1 million in grants are available for scientific research to support fisheries at all stages on their path to sustainability.