The Marine Stewardship Council (MSC) is a global nonprofit organization that works to end overfishing around the world.
Working with scientists, fisheries, industry experts, and other nonprofits, the MSC's goal is to improve the way our ocean is fished through the MSC Fisheries Standard and Chain of Custody Standard. The MSC program incentivizes sustainable fishing practices globally.
Through the use of the MSC blue fish label, the MSC makes it easy for everyone to identify and choose certified sustainable, wild-caught seafood.

Our vision is of the world's oceans teeming with life, and seafood supplies safeguarded for this and future generations.

Our mission is to use our ecolabel and fishery certification program to contribute to the health of the world's oceans by recognizing and rewarding sustainable fishing practices, influencing the choices people make when buying seafood and working with our partners to transform the seafood market to a sustainable basis.
When you see the MSC blue fish label, it means that the seafood product is:
Sustainably sourced – The stocks are fished in a way that does not threaten the population's long-term health and minimizes the damaging effects of fishing to the surrounding wildlife and ecosystem.
Verified – You can feel confident that it is sourced from a fishery that is certified sustainable to the MSC's Standards.
Wild-Caught – The seafood comes from the ocean, lakes, or rivers from wild populations.

What is the MSC and why is certified sustainable seafood important?
What is the MSC and why is certified sustainable seafood important?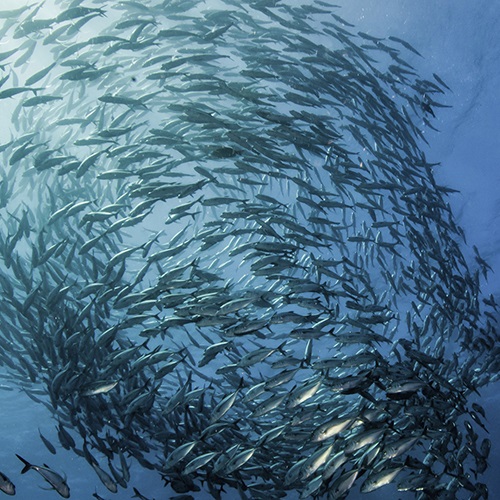 Sustainable fishing means leaving enough fish in the ocean, respecting habitats and ensuring people who depend on fishing can maintain their livelihoods.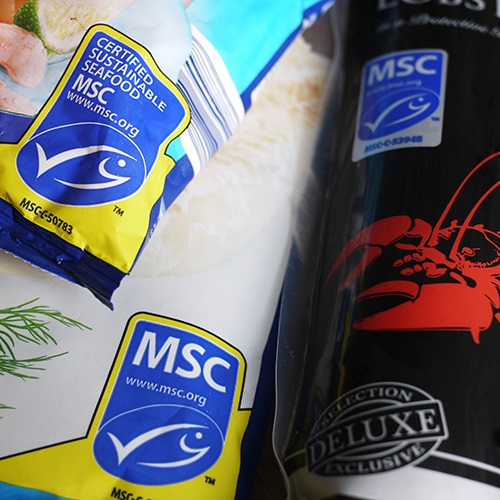 The blue fish label is only applied to wild fish or seafood from fisheries certified to the MSC standard, a scientific measure of sustainable fishing.