Promote Your Commitment to a Healthy Ocean
Communicating about the MSC and your commitment to sustainability to your customers
Welcome to our Marketing Resource Page where MSC partners can find our most up-to-date resources for promoting your commitment to MSC certified sustainable seafood.
Available to all MSC partners, these assets are designed to help you educate your customers about the MSC program and your company's commitment to sustainability. Not sure if your company has a partnership with the MSC? Reach out to your local MSC representative here.
To download most of the assets here, you will need access to the MSC Multimedia Library. If you don't have an account, sign up for one here*.
*Note: To ensure a quick approval of your account, please use your MSC contact's email address instead of your CoC code. Under 'Nature of relationship with the MSC' select 'MSC Contact E-mail Address' and include the email address of your MSC contact under 'Supporting code or e-mail address'.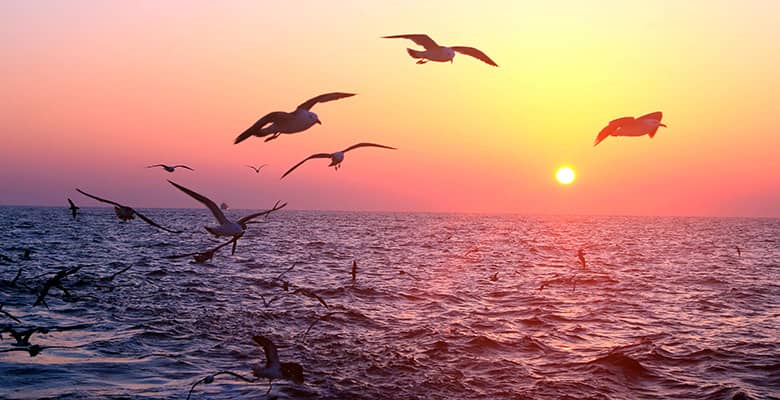 In this toolkit, you'll find resources all about what the MSC blue fish label on your products means for a healthier planet. You can use them as-is, or download templates where you can drop in your own photos, messaging, or hashtags.
Frequently Asked Questions
What is the MSC Multimedia Library? Photo, video, and other assets are stored in the MSC Multimedia Library (MML). If you already have an account, you can log in here or, if you don't, you can request access by filling out this short form.
Who is eligible to use the MSC's marketing resources?
Any partner who holds an MSC licensing agreement is eligible to use the images, graphics, design files, and other resources within the asset library.
Are the materials free to use?
Yes, most of the materials and assets within the MSC multimedia library are free for MSC certified partners to use as long as they are used in connection with the MSC and MSC labeled products. The rights to the majority of the materials are owned by the MSC and remain the property of the MSC, but some require the owner's permission. Please check the usage rights or ask the MSC team before downloading.
Is approval needed for all marketing campaign artwork?
Promotional materials, marketing artwork, ads, and MSC claims need to be presented to and approved by the MSC.
How can I get my marketing campaign artwork approved?
Email
[email protected]
for approval requests.
Do I need permission each time I use materials from the MSC media library?
In general, you should follow the guidelines listed with each asset. All MSC claims, promotional materials, marketing artwork, and ads need to be approved.
How can I receive additional information?
If you would like more information, please don't hesitate to contact the NA Marketing and Communications team at
[email protected]
.
Who is my contact for approving packaging graphics and answering questions about the MSC blue fish label on-pack?
Chris Bolwig is the temporary Ecolabel Account Manager for North America and will be able to answer your questions about using the ecolabel on packaging. He can be reached at
[email protected]
.
Increase Your Impact by Joining Our Annual Campaigns
The MSC North America marketing & communications team organizes two main campaigns every year:

April: Planet-Friendly Protein
Earth Month. Earth Month takes place every April and is a time for raising awareness for planet-friendly choices. Since 2019, in the US and Canada, the MSC has been working to empower consumers to shop their values by encouraging them to make the switch to certified sustainable seafood. Through consumer engagement campaigns and working with partners like you we can spread this feel-good message for the benefit of people AND the planet. We're excited to unveil our new 2023 campaign aimed at driving awareness using a simple message that's delivered via bright, eye-catching visuals. Take a look at our Earth Month 2023 collection to get involved.
June: Big Blue Ocean
World Ocean Day & National Ocean Month. The MSC joins in on a global World Ocean Day movement, launching annually in early June, ahead of World Ocean Day on June 8th. The campaign celebrates collective everyday actions, like choosing MSC certified sustainable seafood, that help protect our one shared ocean and contribute to a Big Blue Future. The MSC works with partners, ambassadors, and other ocean advocates around the world to promote the mission all month long. Browse our 2023 World Ocean Day Preview to get a jump on the campaign!
October: Good For You
Seafood Month. This month was initially created by seafood industry professionals to highlight a time of year when seafood sales are traditionally low, but it has since become a major opportunity for the MSC and our partners to highlight sustainable seafood and the many ways in which we can all enjoy it for generations to come! By working with culinary experts to develop recipes and engaging with MSC partners to highlight certified sustainable seafood products, we help consumers understand how easy it is to create meals that are a winner for dinner and the ocean too. Browse our 2023 Seafood Month collection to start planning today!
In addition to these moments, there are other dates throughout the year that the MSC leverages to create and post content, from larger campaigns to simple social posts.

March 3: UN World Wildlife Day
A UN day that highlights and urges people to celebrate the world's wild flora and fauna and commit to ensuring sustainable use of wild resources
March 8: International Women's Day
A day that highlights and acts as a focal point in the movement for women's rights when we celebrate women in the seafood industry

March 22: World Water Day
A UN day that highlights the importance of freshwater. The day is also used to advocate for the sustainable management of freshwater resources
April 22: Earth Day
Global annual event created to support environmental protection

May 2: World Tuna Day
Established by the United Nations to raise awareness of the importance of tuna and promote more sustainable fishing practices
June 5: World Environment Day
Created by the United Nations – a day for encouraging worldwide awareness and action to protect our environment
October 16: World Food Day
A UN day that serves as a call for global solidarity to help the most vulnerable people to recover and make food systems more sustainable, stronger, and resilient to issues
November 21: World Fisheries Day
Fishing communities worldwide celebrate this day to highlight the importance of maintaining the world's fisheries
MSC certified fishery stories
The following collections focus on different fisheries involved in the MSC program and contain assets like photos, videos, social copy, and more for your digital channels. Click on the links below to view the assets for each fishery or search by species in the
multimedia library
. You can also view our
collection of international fishery stories
here.
MSC 101 Resources
Here, we've created a collection of MSC 101 resources that can be used to help educate your customers about what your MSC commitment means.

Feel free to use any of the following assets on your website, social media accounts, or printed materials to promote your commitment to MSC certified sustainable seafood.
Blue Fish Guide
Explore and share the MSC Blue Fish Guide to Sustainable Seafood to help your customers learn how to incorporate sustainable seafood into a balanced diet without negatively impacting our ocean. The Blue Fish Guide shows seafood eaters how to consume seafood mindfully, creating meals that are "good for you and the ocean too" and includes a guide to shopping for sustainable seafood in their local markets.
Consumer Talking Points
Below you'll find some of the questions most commonly asked by seafood eaters and those looking to learn more about sustainability. Feel free to use them (either copied directly or rewritten to sound more like your brand voice) to help your customers understand why achieving MSC certification was important for your business and what it means to use the MSC blue fish label.
Evergreen Toolkits
Toolkits and other resources
All the assets in all our toolkits are designed to be evergreen, so please feel free to browse outside of the designated campaign timeline and adapt to your needs. Just be sure to send any adapted creative to
[email protected]
for review.
This toolkit is filled with resources to help you communicate your commitment to sustainability all year long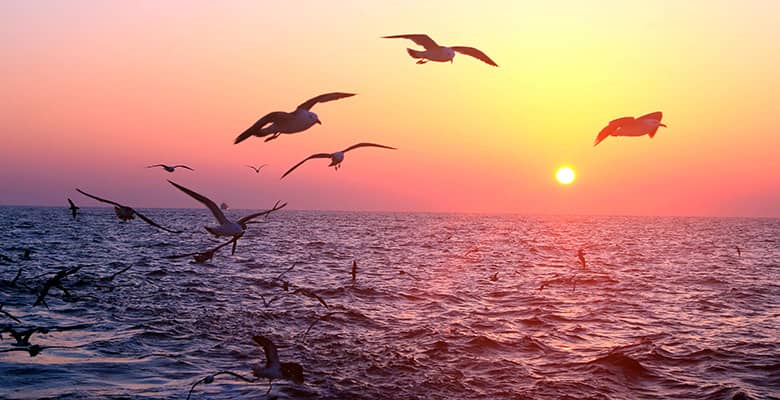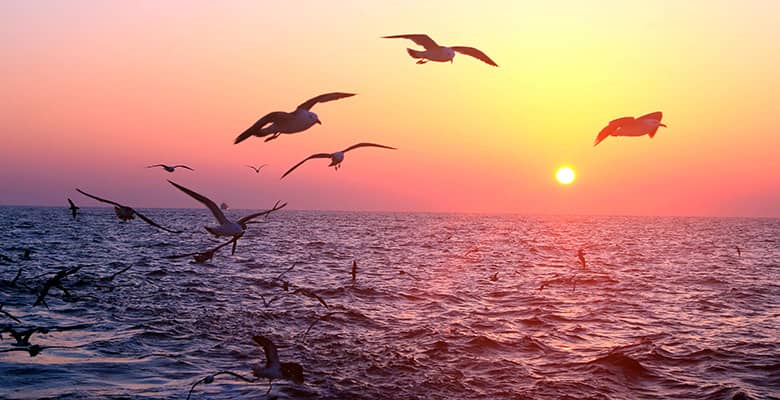 Your go-to resource for understanding seafood sustainability.
Videos About the MSC
The MSC has an ever-growing collection of video assets that you are able to use on your website and social media channels. These videos can be embedded from YouTube by simply clicking the 'share' button on YouTube and then selecting the 'embed' option and following the prompts. Find them on our YouTube channel.

Social media inspiration
Looking for some pre-approved messaging for your social teams? We're here to help. You're welcome to directly copy the following social posts for your own channels or adapt the language to better match your company voice. Feel free to use images from the Multimedia Library or use your own. Just remember that when talking about your MSC commitment, your imagery needs to show only certified products/fisheries, and please link to @MSCbluefish.
When you see the MSC blue fish label on our products, you know….
…there's so much to enjoy. From salmon to sea scallops, there are endless seafood options for today, tomorrow, and always.
…you can cook with confidence. Rest easy knowing your fish comes from a certified sustainable source.
…it's always wild. MSC certified sustainable seafood can be traced back to a certified wild-capture fishery.
…it's "feel good fish". Your purchase supports fishermen and communities that help take care of our ocean.
-
Look for the blue fish label on our products to:
✓ Prevent food fraud
✓ Combat overfishing and keep our ocean healthy
✓ Support fishermen and fishing communities
✓ Ensure a robust supply of seafood for future generations
-
We're proud to partner with the @MSCbluefish to bring wild, certified sustainable to our customers! Reach out to learn more about our sustainable seafood options: [insert relevant link] #FeelGoodSeafood
-
Have you noticed a little blue fish next to certain items on our menu? The @MSCbluefish is a way to verify that the seafood you are enjoying is wild and certified sustainable! Learn more about the #MSCbluefish [MSC link with more information]
-
We're proud to partner with the @MSCbluefish to bring wild, certified #SustainableSeafood to our customers! Reach out to learn more about our ocean-friendly offerings. [Insert relevant link]
-
We're proud to offer sustainable seafood options to our customers. Look for the @MSCbluefish label when you are shopping to identify options that are wild-caught and from a certified sustainable source! Follow @MSCbluefish to learn more about the work they are doing to prevent overfishing and improve ocean health so we can look forward to a #BigBlueFuture.
-
Looking for sustainable seafood that supports a healthy ocean ecosystem? Check for the @MSCbluefish on select products to verify that they're MSC certified sustainable. Learn more about how you can support a #BigBlueFuture (link in our bio): 5 simple actions to protect the ocean
-
We choose certified sustainable fishing practices because we believe it's the best way we can contribute to keeping our ocean healthy and full of fish. That's why we are a proud partner of @mscbluefish and use the MSC certification label on our product(s).
-
#DYK that choosing products with the MSC blue fish label allows you to enjoy eating seafood with the knowledge you have made a positive choice to support well-managed, sustainable fisheries? Many MSC certified fisheries are pioneering new ways to protect the marine environment.