One of the world's most passionate sustainable fishing advocates, Bart is a chef, author and the co-founder of the seafood brand Fish Tales.
Q&A with Bart van Olphen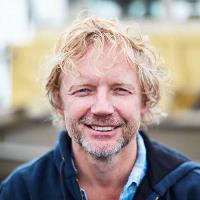 Bart, what is sustainable fishing?
Sustainable fishing means fishing while leaving enough fish in the ocean, respecting ocean habitats and ensuring the people who depend on fishing can maintain their livelihoods.

Our oceans are under immense pressure from overfishing, climate change and pollution. If you're buying seafood in a supermarket or restaurant, choosing sustainable seafood is a really simple way for you to support our oceans and keep them full of life!

Sounds great. But how do I know what is sustainable?
Fresh, frozen and tinned seafood with the blue MSC fish label is sustainable and available in supermarkets and restaurants worldwide. With our brand, Fish Tales, we have all our products certified by the Marine Stewardship Council, without exception. If you choose a Fish Tales product in a European (and soon, US!) supermarket, you can be sure it's sustainable.
Is sustainable seafood more expensive than non-sustainable seafood?
Surprisingly, not always!
When did sustainability first become important to you?
After working as a chef for years in Paris, I started my first fishmongery in Amsterdam in 2002. At that time I had the romantic idea fish was landed by small boats offering seafood we would surely consume. I realized about a year in that it was the opposite, that much of the fish I sold was not sustainable. From that moment, I decided to sell only sustainable fish in my fishmongery, but that meant my fish counter was two-thirds empty! So I had to travel and find sustainable fisheries who could sell me the right products.
Demand for tinned products has increased in recent months. Which tinned fish dish makes your mouth water?
One I make very often is the national tuna dish of the Maldives called Mas Huni. It literally means 'fish' and 'coconut.' You simply squeeze some lime juice on a mixture of onion, chili and salt and then add freshly grated coconut and tinned tuna. Some coriander will give it a bit of an extra kick. Have it on a pita bread or toasted slice of bread. It's an amazing and super easy recipe to make.
What do you prepare if you're too tired to cook?
A pantry proof dish: pasta puttanesca. One of my favorite pastas where you'll find all the ingredients in your cupboard: tuna, anchovies, pasta, canned tomatoes, capers, olive oil, olives. It's quick, easy, affordable and mouthwatering.

How are you filling your time during coronavirus lockdown?
The positive side is I have much more time to share with my kids. It's so much fun to cook with them and to see their interest in cooking grow. They are starting to like more dishes, too!
2020 is turning out to be a crucial year for both humanity and our oceans. Is there light at the end of the tunnel? Do you have a positive, motivating story from your travels?
Ten years ago it would have been unthinkable, but nowadays it makes me happy to see restaurants promoting sustainable seafood, supermarkets that recognize sustainable seafood products as a great way to attract customers and consumers who are increasingly demand responsibly-sourced fish. We are going in the right direction but we need to move more quickly!
Meet all the Wild Ones
From award-winning chefs to adventurers to photographers, the MSC Wild Ones are united by a love of the oceans and the seafood they bring us. Meet these advocates of healthy, sustainable seas.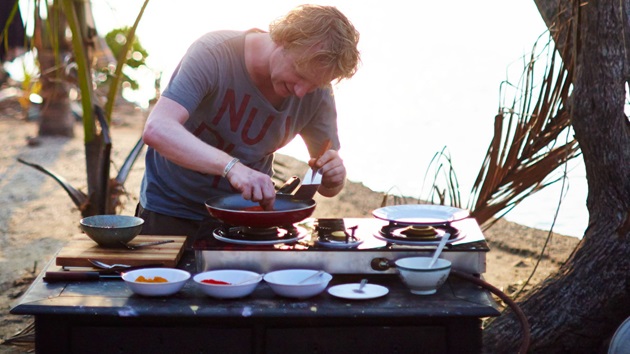 For celebrity chef Bart van Olphen, there's always been something magical about seafood. Learn more about his travels across the globe in search of the world's finest sustainable seafood.