Trawling is common worldwide due to its efficiency in capturing large numbers of fish.
What is bottom trawling?
Demersal or bottom trawling covers several gear types, all of which use a cone-like net with a closed-end (cod-end) that holds the catch. These nets are towed by one or two boats and are designed to catch fish living at great depths or on the bottom of the sea. The size of trawl boats can vary from small vessels to super trawlers. The size of the boat doesn't mean it's catching more fish but is often because there are onboard processing facilities.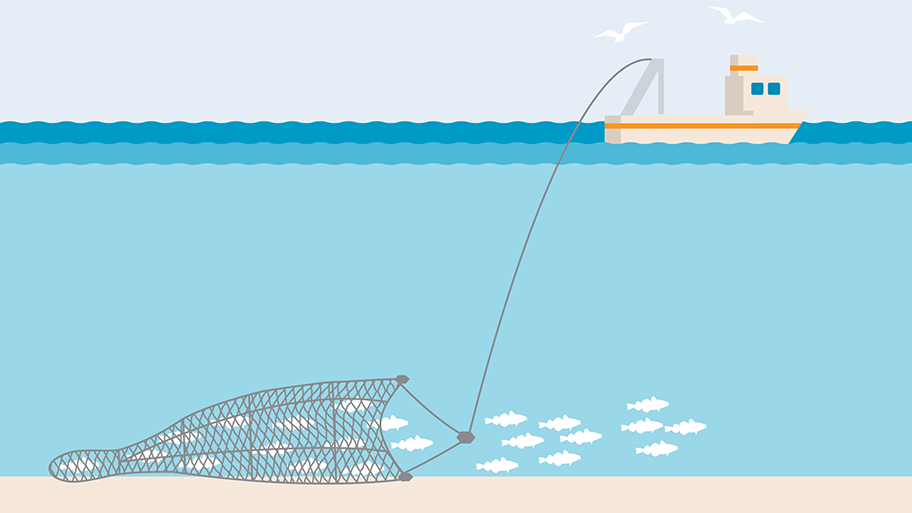 The impact of bottom trawling
No fishing is free from causing impact however each MSC certified fishery has demonstrated that it operates sustainably. Our programme also incentivises improvements and regulates fisheries in order to minimise environmental impact. In many cases, fisheries are taking voluntary measures that go beyond what is required of them to protect the seabed and marine life. For example:

The South African hake trawl fishery, only fishes in delimited zones and no fishing is allowed on the virgin ground so that sensitive habitats are protected. This fishery has also introduced avoidance measures in the form of 'move-on rules' to further limit impacts on sensitive habitats. 'Move-on rules' require vessels with fishing gear that come into contact with potentially vulnerable marine ecosystems or species to stop fishing and move on to another area.
The MSC certified New Zealand Hoki trawl fishery banned bottom trawling during the spawning season and used mid-water trawls instead. Careful monitoring and management of fish stocks have allowed fish populations to more than double since 2001.
Norwegian Barents Sea cod fisheries have extensive monitoring and mapping initiatives in place including the MAREANO programme and PINRO-IMR collaboration. These fisheries actively avoid fishing in areas with sensitive habitats by fishing in predetermined "corridors" when catching fish near the ocean floor.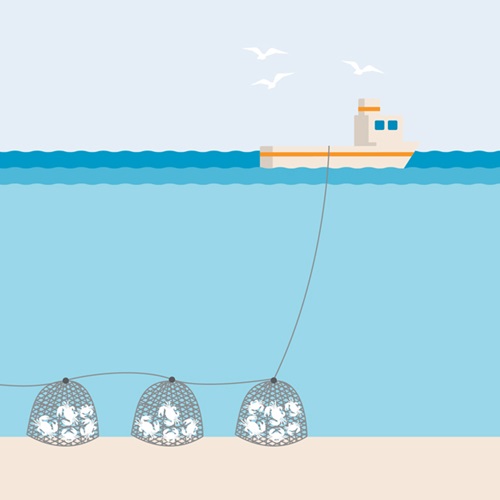 Pots and traps are used in commercial fishing to catch crustaceans like lobsters and crabs. Exclusion devices are used to prevent other species being caught.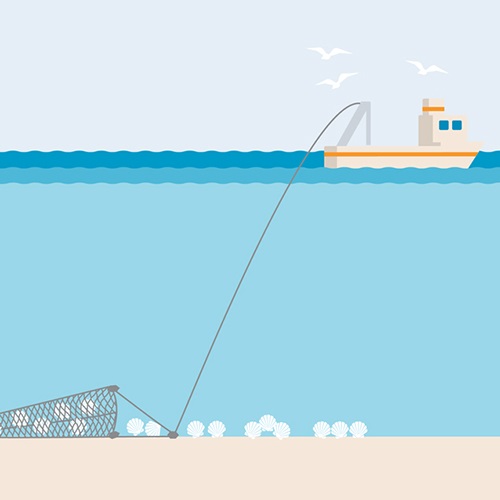 Dredges are rigid structures that are towed along the seabed by a boat to harvest bivalves such as scallops, oysters and clams.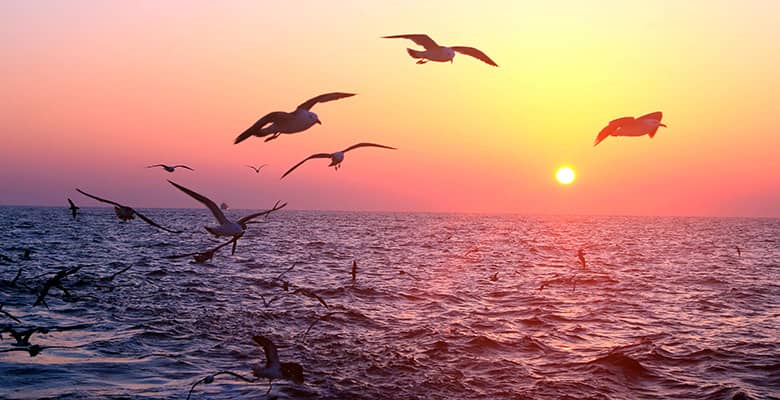 The size of a fishing boat alone does not determine whether it can fish sustainably. Any fishing boat can sustainably fish if it maintains strict standards.