Find out more about prawns, crustaceans from the order Decapoda, meaning 'ten-legged'. Find out which prawns are sustainable and where to buy sustainable prawns.
What is a prawn?
Prawns are crustaceans from the order Decapoda, meaning 'ten-legged' (or technically, 'ten-footed'). Their sweet taste and firm texture make them ideal for many dishes, and they are sold fresh or frozen, raw or cooked.
Common wild-caught species in Australia include banana prawns (red or white), tiger prawns (brown or grooved), king prawns (eastern and western), and endeavour prawns (blue or red). Farmed species include black tiger prawns and vannamei prawns.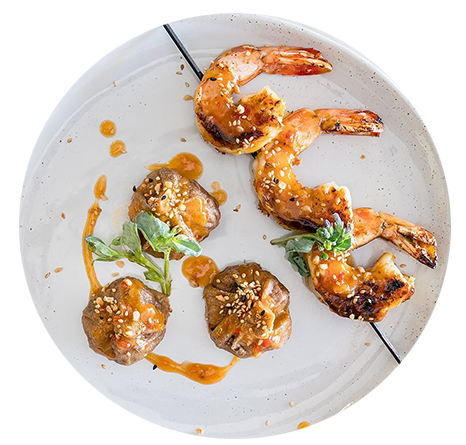 Prawn facts
You can easily tell their sex: Flip your prawn over onto its back. If it's a female you'll see a plate on their tummy called a theylecum. Whereas, a male has two small protruding pieces of tissue called petasma.
They go from ocean to river to ocean: Prawns are born in the open ocean; they then return to the same estuary or river their ancestors have used for hundreds of years. In the estuaries and river systems, they eat a variety of plants and animals and grow to become adults before returning to the open ocean.
They grow up fast: When prawns are born they're a mere spec to the eye – around one millimetre in size. At three weeks of age, they'll grow to be about the size of one grain of rice, and double that size when they're around five weeks old.
They die young: Wild prawns typically live for 14-18 months, and females can have babies from about 10 months of age.
The above facts are courtesy of CSIRO
It's estimated Australians consume 40% of all prawns at Christmas, with around half of wild prawns in Australia certified as sustainable to the MSC standard.
Are prawns sustainable?
There is no such thing as a sustainable species of fish. Only sustainable populations of fish.
More than half of wild-caught prawns in Australia are now MSC certified sustainable.
This is important, as in many cases they are found in areas of particular ecological significance, and fishing methods must not damage the delicate environmental balance.
Where can I buy sustainable prawns?

Prawns carrying the MSC blue fish tick are certified sustainable.
MSC labelled prawns come from a wild-capture fishery that has been independently assessed to the MSC Fisheries Standard.
Companies using the blue fish tick all along the supply chain have been assessed to ensure products can be traced back to an MSC certified fishery.
Look for boxed prawns with the blue fish tick from brands including Skull Island Tiger Prawns, Spencer Gulf King Prawns, Shark Bay Prawns, Raptis Ocean Pearl Banana Prawns, Hanna V King Prawns, Karumba Banana Prawns, king prawns and tiger prawns.
You can also find wild banana prawns with the blue fish tick at Coles deli seafood counters.
Find out more about where to buy sustainable seafood.

Learn more about prawn fishing
Australia's prawn fisheries have developed a range of bycatch reduction devices to reduce the amount of other fish and marine species caught in prawn trawling nets, including turtle excluder devices (TEDs) which allow turtles, sharks and rays to safely escape from nets.

Born Free, Caught Wild. The Northern Prawn Fishery
Born Free, Caught Wild. The Northern Prawn Fishery
Top 20 delicious prawn recipes
Explore more sustainable fish to eat
Find more sustainable seafood species that are MSC certified in Australia and New Zealand.
Explore the sustainable seafood guide.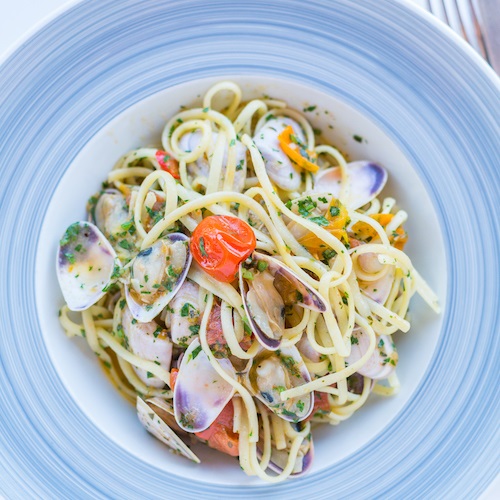 Chefs and seafood lovers from around the world share quick and tasty ways of cooking MSC certified seafood.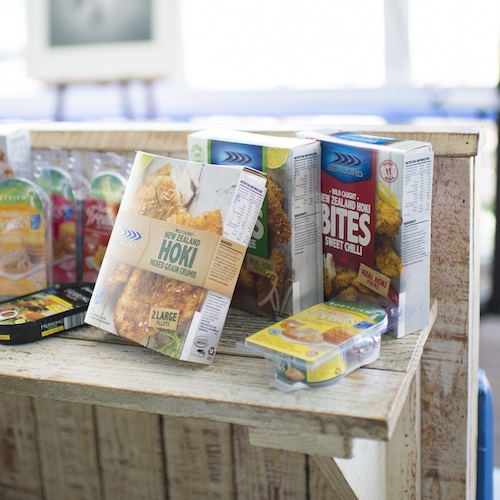 Choose seafood which helps to protect oceans, livelihoods and fish for the future.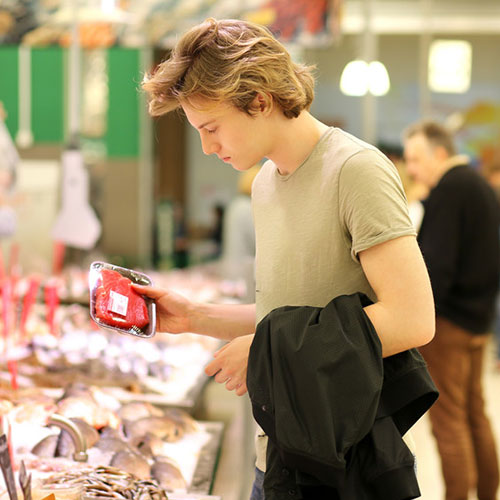 Where to find the blue fish tick at supermarkets, fish shops and restaurants.