Find out more about toothfish, a deep-sea fish with white, flaky, moist flesh. Find out which toothfish are sustainable and where to buy sustainable toothfish.
What is toothfish?
Toothfish (Dissostichus eleginoides), also known as Chilean seabass, live in deep waters in the southern oceans near Antarctica. Both Patagonian toothfish and Antarctic toothfish have white, flaky, moist flesh which is highly sought after by chefs for its versatility and Omega 3 fatty acids.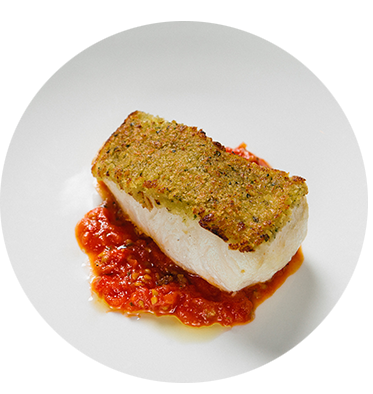 Toothfish facts
Toothfish have long been studied for their ability to produce anti-freeze proteins that keep their blood from crystallising in the Southern Ocean, where water temperatures can dip below zero.
The Patagonian toothfish is a long-lived species, living for more than 50 years and reaching more than 2m in length and 95kg in weight. Its main predators are sperm whales, sea lions and elephant seals. As the fish grow, they move to deeper waters.
Is toothfish sustainable?
There is no such thing as a sustainable species of fish. Only sustainable populations of fish.
The
SARPC toothfish fishery
is certified to the Marine Stewardship Council's global standard for a well-managed and sustainable fishery.
Where can I buy sustainable toothfish?

You can find the blue fish tick on Glacier 51 Toothfish, available from specialty seafood retailers.
Find out more about where to buy sustainable seafood.
Learn more about toothfish fishing
This SARPC toothfish fishery is located in the Southern Ocean within the EEZ of the Terres Australes at Antarctiques Françaises, around the islands of Kerguelen and Crozet. It was certified as sustainable in 2013. Within the fishery, seven vessels use bottom set longline to target the Patagonian toothfish (also sold as Chilean seabass).

Fishing is forbidden in territorial waters, waters shallower than 500m and in protected areas. Lines (baited with mackerel, horse mackerel and squid) are set at depths from 500m down to around 2000m and are always deployed at night to mitigate bird mortality. All boats fish continuously for several months at a time before landing the catch at Le Port in Réunion.
Beating bird bycatch
Seabird bycatch can be a serious problem. A survey by BirdLife in 2011 estimated that up to 300,000 birds were killed around the world every year after becoming ensnared on longline hooks.

Explore more sustainable fish to eat
Find more sustainable seafood species that are MSC certified in Australia and New Zealand.
Explore the sustainable seafood guide.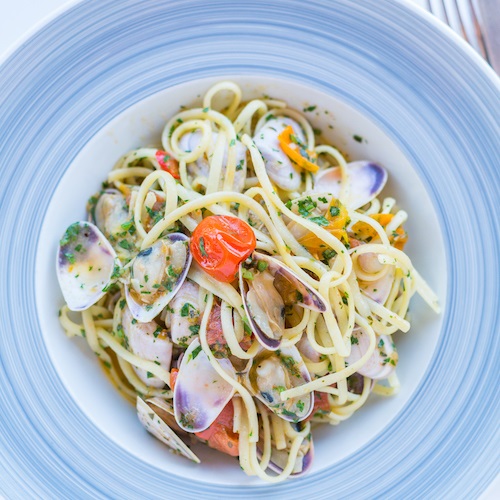 Chefs and seafood lovers from around the world share quick and tasty ways of cooking MSC certified seafood.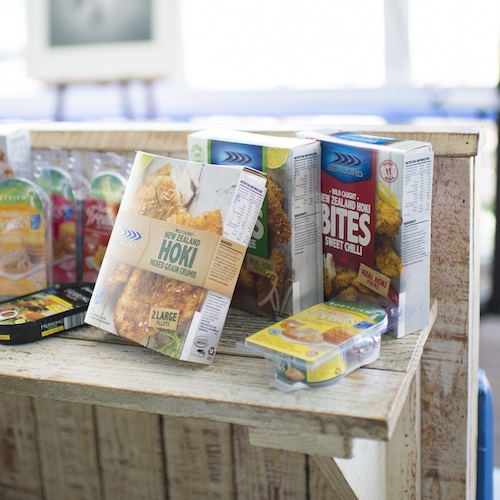 Choose seafood which helps to protect oceans, livelihoods and fish for the future.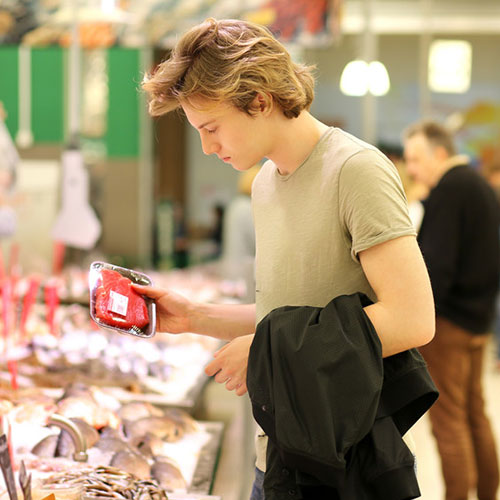 Where to find the blue fish tick at supermarkets, fish shops and restaurants.