Find curriculum-aligned teaching resources for World Ocean Day which is celebrated around the world on 8th June each year.
These World Ocean Day activities are adaptable for learners (Year 7+) across science and social science, and include an activity encouraging learners to 'Make a Deal with the Ocean' that leads to action for ocean sustainability.
Take Action!   Classroom activities for making a pledge to help our Ocean.   Includes free downloadable banner for your classroom.
Download a teacher outline with lesson plans and activity outlines for teaching ocean sustainability. Adaptable for Years 7-13. 
Download our World Ocean Day PowerPoint slide set to accompany and support teaching World Ocean Day learning activities.
It's on! Get your blocks ready for the INTERFACE Minecraft Student Competition 2023, 'Build a Big Blue Future'... created in partnership with the National Aquarium of New Zealand. 
It's good to remember how far we have come in our understanding and awareness about the issue of overfishing. Learn more about the collapse of the Northern Hemisphere Cod fishery and how this brought the issue of overfishing into the spot light and led to the formation of the Marine Stewardship Council.
Take our World Ocean Day Kahoot!   People all over the world are taking this Kahoot – test your knowledge and see where you rank amongst other global ocean lovers.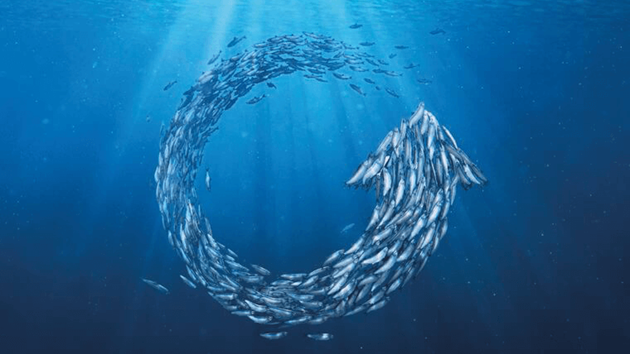 Each quarter, we'll feature the latest education resources, upcoming calendar dates, competitions and the very best ocean-related stories.