Tagging skate to monitor their survival rates and a specialist knowledge exchange between Australian and British fishers are amongst the Australian projects being funded by the Marine Stewardship Council (MSC) Ocean Stewardship Fund.
Marine biodiversity is vital to life in our ocean and allows marine ecosystems to be productive, resilient, and adaptable to environmental changes. This year's grants are focused on mitigating bycatch, where fish or other marine species are caught unintentionally while trying to catch another type of fish.

Twenty-six grants totalling US$ 934,430 (AU$ 1.4 million) have been awarded by the Marine Stewardship Council (MSC) to fisheries, scientists, NGOs, and students from 15 countries. Over 12 per cent of this amount (AU$ 180,000) has been awarded to Australian projects, including:
Knowledge sharing to further reduce bycatch in Australian and UK sardine fisheries
Marine mammals such as dolphins can be unintentionally caught in purse seine nets, which encircle schools of fish.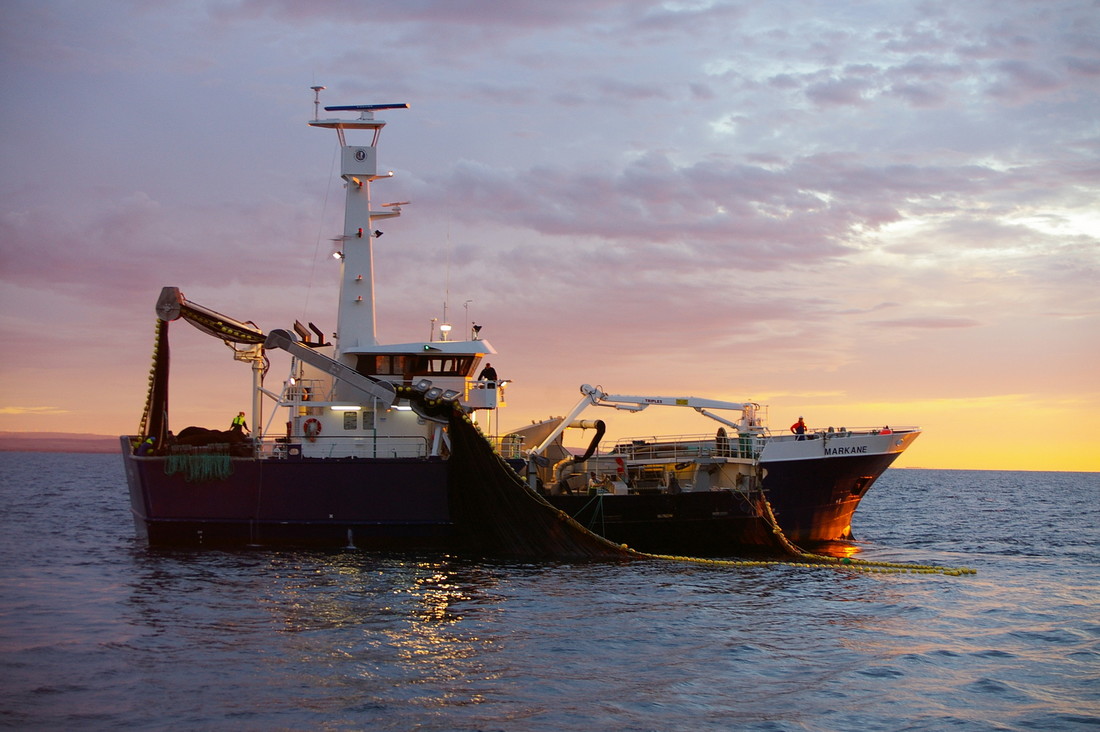 A fishing boat from the South Australian Sardine Fishery, the largest fishery by volume in Australia. Credit: South Australian Sardine Industry Association

The funding will enable fishery managers and vessel skippers from the South Australian sardine fishery to meet with the MSC-certified Cornish sardine fishery. The intent of this knowledge exchange is for fishers and managers to share examples of best practices, including industry-led e-monitoring techniques and the use of acoustic deterrents, which may be able to further reduce bycatch impacts in purse seine fisheries.

Monitoring skate mortality in the Australian toothfish fishery
Most skate caught as bycatch are released alive back into the ocean. However, it is unknown how many survive the capture and release process.
Colette Appert, a PhD student at the University of Tasmania, will collect data and samples from skate caught on toothfish longlines to identify biological traits that may predict survival and to tag each fish for monitoring.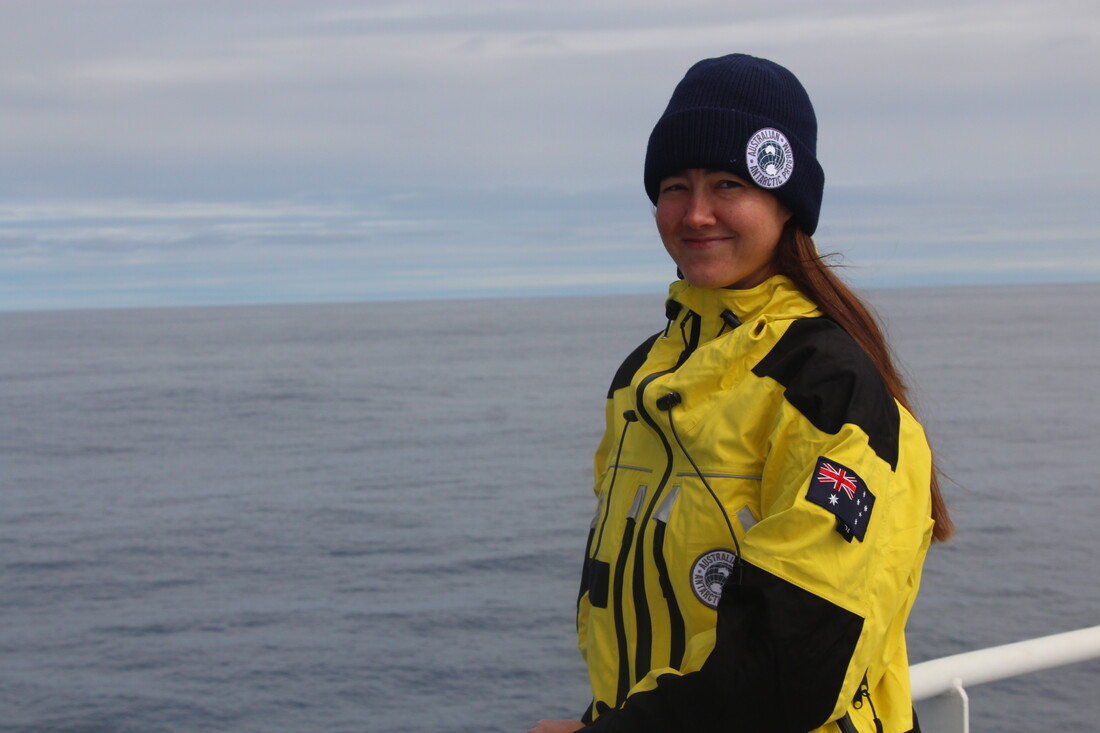 Colette Appert aboard F/V Cape Arkona. Credit: Jaimie Cleeland

Colette will work in France with Dr Clara Péron, scientific researcher at the National Museum of Natural History and Dr Alexis Lécu, Scientific Director and veterinarian at the Paris Zoological Park, to help understand the data collected and to drive improvements in sustainable fishing on a wider scale.
Reducing sawfish bycatch in Australia's Northern Prawn Fishery
An endangered species, sawfish are vulnerable to entanglements due to their long, saw-like noses or 'rostrums'.
The study will advance understanding of how and when sawfish bycatch occurs by analysing data from the past decade. Researchers will look for differences in bycatch rates between gear type and net mesh size, individual vessels, fishing grounds, and fishing seasons.

Findings from the study will support the design of a sawfish bycatch reduction trial which will aim to test different bycatch mitigation methods at sea, such as underwater lights.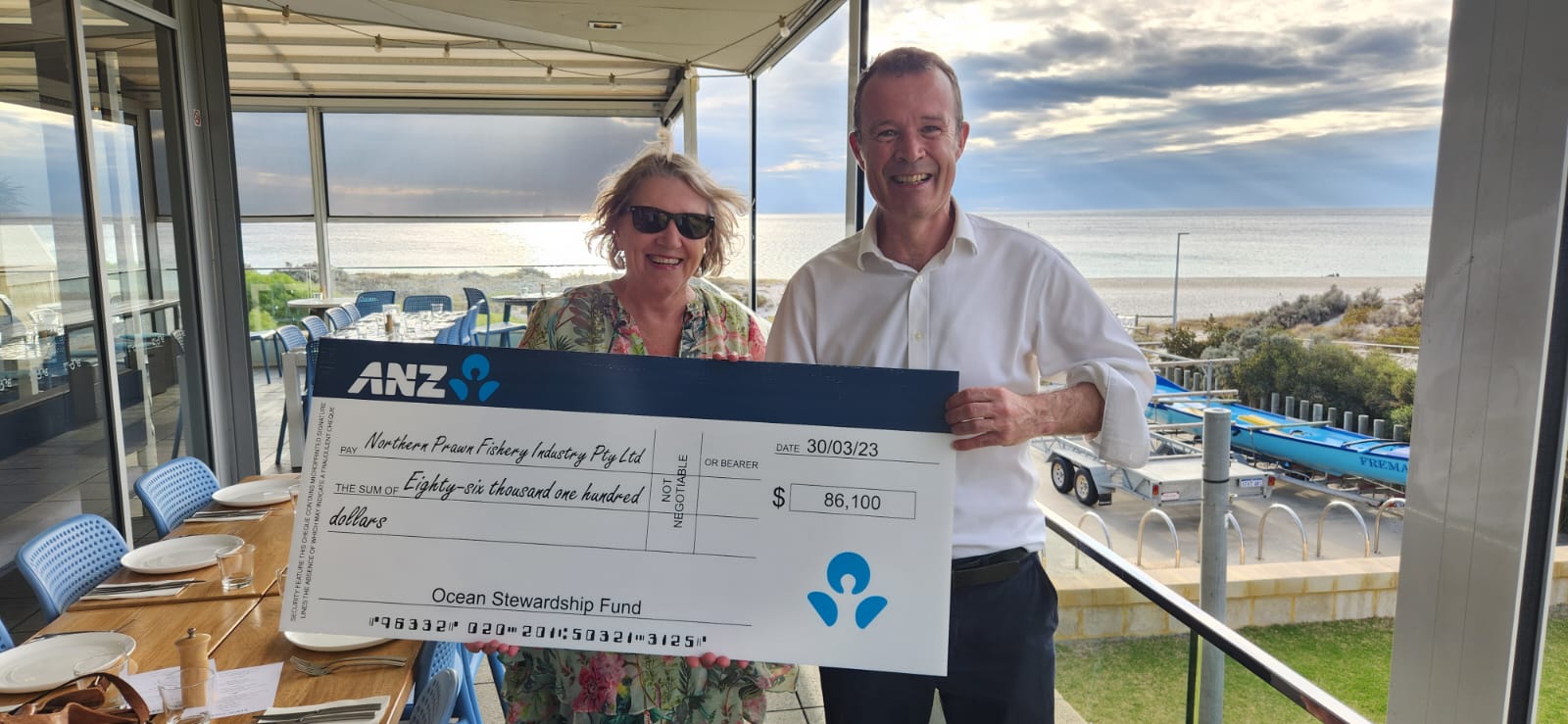 Annie Jarrett, CEO of the NPF Industry and Rupert Howes, CEO of the Marine Stewardship Council. Credit: Matt Watson
Following his recent visit to Australia's world-leading sustainable fisheries, where over 30 species representing over 50% of the total catch in Australia are MSC-certified, Rupert Howes, Chief Executive of the Marine Stewardship Council, said: "My heartfelt congratulations to all the 2023 Ocean Stewardship Fund awardees. These projects will generate new knowledge and insights that will help fisheries improve the way they fish the oceans by reducing bycatch and fishers' interactions with vulnerable species and birds.

"We are delighted to see multi-sector collaborations applying for funding with fishers, NGOs and scientists submitting joint applications. Such partnerships are essential to scale solutions and respond to the urgent challenges facing our ocean. We particularly welcome applications that are able to use MSC's Ocean Stewardship Fund to leverage other resources to deliver real and lasting change beyond the immediate project recipients.

"As our global population grows, the ocean will be increasingly important for communities that depend on it both for jobs and as a source of nutritious, healthy aquatic foods. The Ocean Stewardship Fund is helping to drive the innovation and progress needed to harness the potential of our ocean."
Now in its fourth year, the Marine Stewardship Council commits 5% of annual royalties from sales of seafood with the MSC blue fish tick label to the Ocean Stewardship Fund. In addition, third-party philanthropic donations now contribute, helping to scale the fund to raise US$100 million in the next decade and support more projects.
Since the Ocean Stewardship Fund was established, it has issued over 100 grants totalling US$4.9 million (approx. AU$ 7.3 million) to deliver lasting change. These have supported a wide range of projects which aim to improve the health of stocks, manage harvesting levels carefully and protect the marine environment, for example, developing artificial bait use in Australian tuna fisheries.

Discover more about the 26 funded grants being awarded this year.