Find out more about crabs, crustaceans from the order Decapoda, meaning 'ten-legged'. Find out which crabs are sustainable and where to buy sustainable crabs.
What is a crab?
A crab is a decapod (10-legged) crustacean, which generally has a thick shell (exoskeleton) and a single pair of pincers.

Blue swimmer crabs (Portunus armatus), also called 'blue manna' or 'blueys', are a dinner table favourite. They yield about 35% meat and have a mild, sweet, nutty flavour. They're found in coastal waters and are a popular species with recreational fishers.
Crystal crabs, also called snow crabs, are deep-sea species found off the coast of Western Australia. Their soft, edible shell, succulent white flesh and sweet flavour have made them a favourite in Chinese restaurants and Asian export markets.
Crab facts
Crabs have ten legs, also known as a decapod
Female blue swimmer crabs can produce up to two million eggs in a single spawning
Crabs run and walk sideways in multiple directions
The lifespan of a crab ranges from 3 to 100 years depending on the species
Where can I buy sustainable crabs?

You'll find blue swimmer crabs with the blue fish tick available locally in Mandurah, Western Australia, from retailers including Wattsies Place.
Crabs carrying the MSC blue fish tick are certified sustainable. MSC labelled crabs come from a fishery that has been independently assessed to the MSC Fisheries Standard.
Companies using the blue fish tick all along the supply chain have been assessed to ensure products can be traced back to an MSC certified fishery.
Find out more about where to buy sustainable seafood.
Learn more about crab fishing
This fishery on the Peel Harvey Estuary, south of Perth, Western Australia, targets two species – the blue swimmer crab and the sea mullet. What makes it unique is that the certification assessment goes beyond commercial concerns and takes in the popular recreational fishery for swimmer crabs.
Ten licensed operators make up the commercial crab fishery, with each entitled to 42 traps. These are collapsible, with a solid metal base ring for support and structure, and a buoyant pneumatic upper ring to set the trap. The traps typically have one, two or three pairs of opposing side entry funnels. The size of the gear is limited to an internal volume not exceeding 0.31m3, or a cylindrical diameter of less than a metre.
Recreational fishers catch swimming crabs with drop nets from boats in deeper water, or by wading with scoop nets in the estuary shallows. Drop nets are limited to a diameter of 1.5m, while scoop net diameter must be no more than 370mm.
Both groups are subject to size limits (minimum 127mm carapace, well above sexual maturity at 86-97mm), area closures, seasonal and weekend closures; and recreational fishers must be licensed if using a boat.
Eleven commercial vessels are licensed to catch sea mullets, using gill and haul nets. Haul nets are used to encircle a school of fish, while gill nets are static. Mesh size constraints are in force for each type of net, and length is also limited. Like the swimming crab fishery, the mullet fishery is subject to size limits, area closures and seasonal restrictions.
Looking after 'Bluey': The Australian crab that became an icon
Every year, thousands of residents of Western Australia's capital, Perth, make the hour's drive south to the coastal city of Mandurah.

Crab recipes and cooking tips
Which parts of crab can you eat?
There are two types of crab meat: soft brown and flaky white. The former is easier to access and scoop out, while the latter has to be artfully teased out of the claws and knuckles and is sold at a premium. You should discard the inedible gills, commonly known as 'dead man's fingers'.

The darker meat is like 'seaside in a shell', it has an intense, briny-sweet flavour and a grittiness on the palate; the white meat often has a sweeter, more delicate taste.
Both white and brown types of meat welcome simple fresh ingredients such as crème fraîche, chives and lemon, which help to amplify their flavour. Many chefs find crab to be more versatile and less chewy than lobster, not to mention more affordable.

Charlotte Langley, a seafood chef and MSC Ambassador from the east coast of Canada enjoys cooking with both types of crab meat: "I keep it simple with the white meat to make the most of its luscious bite. Whereas I love to fold the darker meat into a rich seafood stew or a salad with jicama (a Mexican root vegetable), jalapeno and some creme fraiche and melon."


How to buy and prepare crab
Crab can be bought as a whole crab, crab legs (pre-cooked and usually frozen), or just crab meat. If you are buying whole cooked crab and don't want to prepare it yourself, ask your fishmonger to do all the fiddly prep. Coldwater crabs such as snow, Alaska red king or stone crab, prized for their subtle, sweet flavour and meaty legs, tend to be the most expensive.

Buying live crab, and cooking pot to plate is certainly one way to guarantee freshness. If you're bold enough to go down this route then this video will show you how to cook and prepare crab.

From a cook's perspective, different types and sizes of crabs respond best to different cooking methods. Oven cooked gives you a nice crispness outside and seals in the moisture nicely, while still giving you the full flavour of the crabmeat. I prefer to cook crab on the barbecue to add that irresistible smoky flavour. Soft-shell blue crabs are almost completely edible – shell and all – fried in a light Bayou blend batter as a summertime snack.

Popular crab dishes
Peeled crab with bread and butter: Fisherman Damien Bell of BellBuoy Seafoods in Western Australia also likes to keep it simple with warm, freshly peeled MSC certified blue swimmer crabs. "Our 'Blueys' is so delicate and sweet and so good that all they need is crusty bread with butter and white pepper. Or I like to use homemade garlic bread to soak up the wok juices from a chilli crab dish."
Crab dip: a zingy baked dip loaded with fresh dill and citrus, straight out of the shell and dipped in melted butter, or crispy crab cakes loaded with gribiche (a cold egg sauce with capers and herbs)."
Crab cakes: they can be made with either fresh crab or canned crab. In the US, jumbo lump crab is preferred, the large pieces of meat from the muscle that connects the crab's powerful back swimming legs. Those chefs who plump for grilling or oven cooking say it enhances any seasoning (typically, old bay), while deep frying delivers a golden coat of crunchy breadcrumbs and keeps the inside creamy. Whichever way you choose, serve with pickled limes, toasted sweetcorn salsa or sweet chilli jam.
Singapore chilli crab: stir-fried then simmered in a hot sauce made from shallots, ginger, red chillies, garlic, ketchup, and shrimp paste),
Thick and creamy corn and crab chowder: add ginger, coconut cream and Thai fish sauce for an Asian take), and variations on a crab sandwich or roll – try crab brioche with lemon, mayo, capers and rocket.
Blue crab beignets: Deep fry with minced shallot and crème fraîche, and Chinese crabmeat and mushroom dumplings – both of which offer crunchy forkfuls of umami joy.
Crab gazpacho: add shredded white crab meat in the centre
Crab sushi: Homemade California rolls with rock crab and wasabi
Crab boats: add alioli avocado

Explore more sustainable fish to eat
Find more sustainable seafood species that are MSC certified in Australia and New Zealand.
Explore the sustainable seafood guide.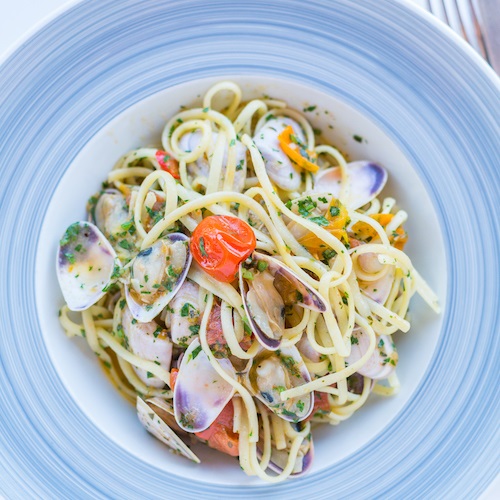 Chefs and seafood lovers from around the world share quick and tasty ways of cooking MSC certified seafood.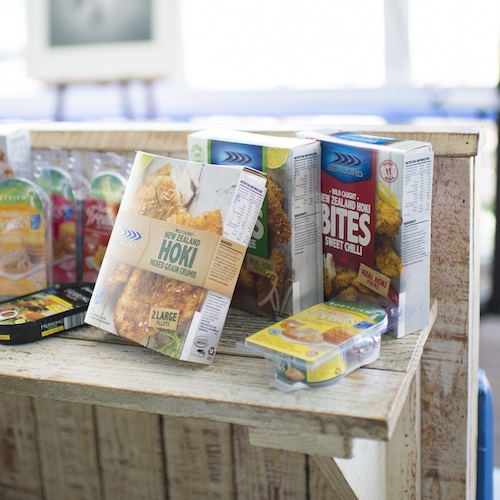 Choose seafood which helps to protect oceans, livelihoods and fish for the future.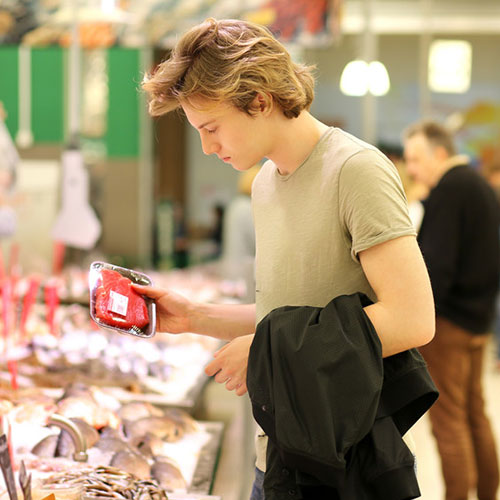 Where to find the blue fish tick at supermarkets, fish shops and restaurants.