When we buy seafood, its either farmed or wild. We explain the differences in how these are sourced as well as the impacts on people and the planet.
What is farmed seafood?
Farmed seafood is fish and shellfish bred, reared and harvested in controlled water environments. More than half of the seafood we now eat is farmed through a process known as aquaculture.
Choosing responsibly farmed seafood
Responsibly farmed seafood has been produced in a way that minimises environmental impacts and protects workers' rights and local communities.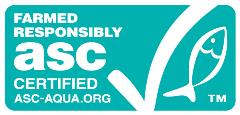 Look for the green fish label from the Aquaculture Stewardship Council.
Find out why the WWF recommends ASC certified responsibly farmed seafood.

What is wild seafood?
Fishers catch wild seafood in natural marine environments such as oceans, lakes and rivers. Wild seafood is in decline due to overfishing.
Choosing wild sustainable seafood
Wild, sustainable seafood has been caught in a way that means there's plenty more fish in the sea now and in the future.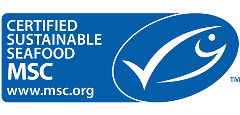 Look for the blue fish label from the Marine Stewardship Council.
Find out why the WWF recommends MSC certified sustainable seafood.
Should we eat farmed or wild seafood?
We must rely on responsibly farmed and wild sustainable seafood to feed a growing world population, maintain livelihoods and communities while minimising environmental and social impacts.

Why continuing to eat fish is important
Seafood is a
climate-friendly low carbon animal protein
. If we were to stop eating fish that protein demand would shift to land-based sources which would lead to higher carbon emissions, deforestation and water shortages. Seafood supports millions of livelihoods and their communities. We can all make a difference by making mindful purchases that support sustainable and responsible practices and by reducing food waste.
Read more about why we shouldn't just stop eating fish.
Working together for a better future
The Aquaculture Stewardship Council (ASC) and the Marine Stewardship Council (MSC) share a common heritage and vision that global seafood supplies should be sustainable, responsibly managed and supported by secure supply chains. The MSC's focus is sustainable capture of wild seafood and the ASC sets standards for responsible aquaculture.

The MSC and ASC labels explained
The MSC and ASC labels explained
The ASC and MSC certification programs are globally recognised as the world's most credible, science-based standards for sustainable and responsible seafood.
Building on each other's expertise, the ASC and the MSC are working together for healthy lakes, rivers and oceans, and helping to secure the livelihoods of those who depend upon them.
In Australia, we jointly campaign for seafood forever through our annual Sustainable Seafood Week.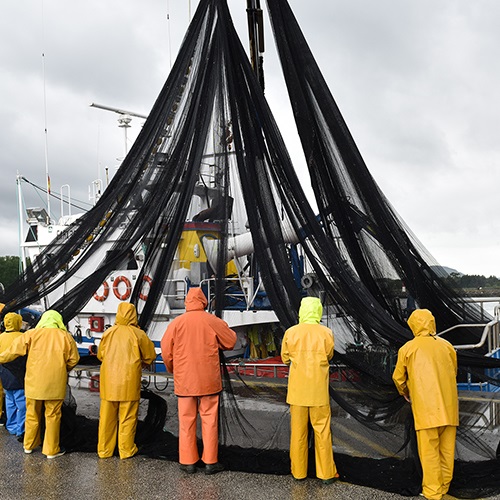 Our approach means everyone can play a part in that future while enjoying seafood, not avoiding it.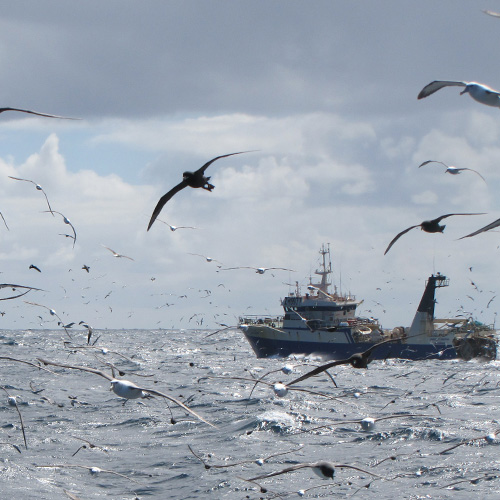 For more than 20 years fisheries, scientists, consumers and industry have been part of a collective effort to make sure our oceans are fished sustainably.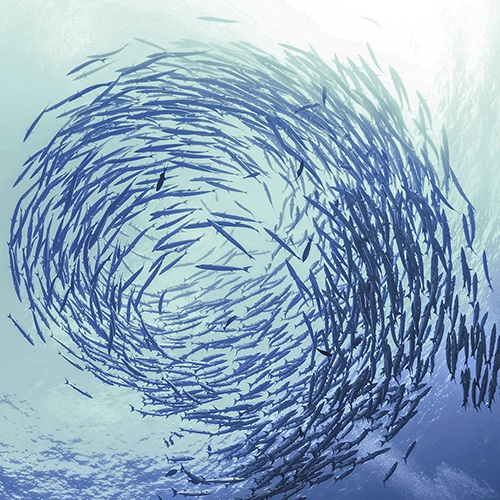 Sustainable fishing means leaving enough fish in the ocean, respecting habitats and ensuring people who depend on fishing can maintain their livelihoods.