Cooking seafood at home
Certified sustainable seafood is a healthy protein option for you and the ocean too. In fact, many registered dietitians recommend you incorporate it into your meal rotation at least twice a week.
However, many people are intimidated to cook seafood at home; but with its quick cook time and light flavor, seafoods are easy to pan fry, oven roast, and throw on the bbq – all while adding your own personal touch.
The MSC is here to help answer your frequently asked questions about cooking seafood at home. Enjoy these tips and tricks and be sure to use MSC certified sustainable seafood options when cooking.
How do I incorporate ready-to-use seafood into my meals?
If you're new to cooking with seafood, try to incorporate pre-cooked, canned, or smoked options into your meals by simply swapping them out as your go-to protein. Throw smoked salmon into a pasta, put it in a grilled cheese sandwich, or incorporate it as a garnish on your pizza. Canned seafood options – like tuna, salmon, mackerel, or even lobster – make quick and easy additions to salads and casseroles. Or, for a quick snack, simply grab a pouch of pre-mixed seafood and put it on a cracker or mix it into a dip.
Canned seafood is not only shelf-stable, it's also a quick and easy way to add protein to your dishes. Chances are, you have a couple of canned seafood options available – it's a classic pantry staple and is easily found at local grocery stores across North America.
If you're stuck trying to figure out how to make an inspirational meal with the items you have on hand, we're here to help.
Read our list of our Eight Canned Seafood Recipes You Will Love!
How do I freeze and thaw seafood?
Frozen fish is an easy, shelf-stable way to pick up seafood and enjoy it later. Additionally, freezing seafood doesn't reduce the nutritional content of fish; in fact, it seals in the freshness, so there is no degradation of nutrients.
If you have purchased fresh seafood at the store and want to save it to enjoy later, it's important to freeze it right away to lock in the flavor and the nutrients. Freezing fresh fish that you're not planning to use immediately also helps to reduce food waste.
Follow these tips from Chef Charlotte Langley on how to freeze fresh fish at home:
Whether you're cooking with a fresh fillet you've frozen, or you purchased a frozen seafood item at the store, it's important to thaw seafood properly before cooking it.
Follow these steps to ensure you are safely thawing seafood:
How do I cook seafood?
There are many different methods for cooking seafood. Your preferred method may depend on what you are more familiar with when it comes to cooking other proteins, what texture you want the seafood to have, or the desired healthiness of the meal you are preparing.
Pan searing is a very easy way to cook fish and takes 20 minutes or less. When pan-searing fish, try using extra-light olive oil or sunflower oil; both have a higher smoke point and contain heart-healthy unsaturated fats.
For thin fillets, like pollock or sole, add a small amount of oil to your pan and heat it to a medium-high heat. Wait approximately 3 minutes, or until the fish is opaque and firm to the touch. You do not need to flip.

For medium fillets, like salmon, add a small amount of oil to your pan and heat it to a medium-high heat. Wait until about 3-4 minutes and watch for your fish to turn opaque before flipping and resting on the other side for another 3-4 minutes.

For thick fillets, like swordfish or halibut, add a small amount of oil to your pan and heat it to a medium-high heat and wait until a golden crust starts to form (3-4 minutes). Add butter to your pan, and then flip the fish, basting it in butter for 10 minutes until the fish is fully opaque.
Follow Chef Charlotte Langley as she provides step-by-step guidelines for pan searing seafood:
If you are tentative about cooking fish, oven roasting it is just about as easy as it gets. Be sure to pay attention to the thickness of your fish fillet and season it with your favorite herbs and spices before roasting.
For thin fillets, like pollock or sole, heat your oven to 350F and pop in the oven for 5-7 minutes.

Medium fillets, like salmon, typically take about 10-12 minutes with an oven at 350F.

For thick fillets, like swordfish or halibut, it is best to pan-sear them quickly before popping them into the oven for 12-15 minutes at 350F.

Follow Chef Charlotte Langley as she provides step-by-step guidelines for oven roasting seafood:
How do I grill seafood?
When it comes to cooking seafood, searing it over hot coals or on an open grill adds a whole new dimension and flavor to your favorite dishes. Open flame cooking is not only the most exciting way to cook, it's the only method that's going to give your seafood a crispy charred coat, smoky flavor, and restaurant-cred grill stripes.
Grilling fish
Firm, robust fish stand up best to grilling. Halibut and swordfish are good candidates. More delicate types of fish, such as cod and salmon, can easily flake and fall through the grates, although with a little prep and care when cooking, most fish can be grilled.
Let your fish come to room temperature for 15 minutes. This will help it to cook more evenly.

Leave the skin on. This will help to prevent the fish from getting overcooked.

Rub both sides of the fish with olive oil and sprinkle with salt and pepper. This will help to stop it sticking to the grill. A coat of mayonnaise works just as well.

Clean the grill rack before cooking and lightly oil it using some vegetable or olive oil on a paper towel.
Cook on a medium-high heat – when the flame has died down and the charcoal is covered with white ash.

The thinner the fillets or steaks you have, the higher the heat should be. Allow time for a good crust to develop on the first side of the fish – this helps to release it from the cooking grate.

Avoid flipping the fish more than once. This reduces the chance of it sticking to the grill and disintegrating. If you're worried about sticking, try cooking fish on a bed of sliced lemons. If you grill with the lid closed then the second side will begin to cook too and you may not need to flip it.

Remember: f

ish is best when it's just barely cooked through so it's flaky, moist and silky to bite.
For more information, read A foodie's guide to sustainable seafood: five of the best fish for the grill.
Grilling Shellfish
Shellfish is just as easy, if not easier, to cook than fish on your backyard grill. In the case of lobster, crab, and shrimp, their built-in shell protects them from intense heat and prevents them from falling apart.
Squid and scallops meanwhile have hardy muscular textures that withstand heat well.
While grilling shellfish is simple, each type has different steps to follow. Read A Foodie's Guide: Five of the Best Shellfish for the Grill for a few simple steps to follow when grilling shellfish and enjoy sweet, smoky, and sensational meals.
Easy seafood recipes
It's time to get crafty in the kitchen! Check out this curated collection of easy-to-make dishes that feature MSC certified sustainable seafood.
Don't forget to share your recreations (and original fish dishes!) with the MSC on social media by using the hashtags #FeelGoodSeafood and #MSCbluefish.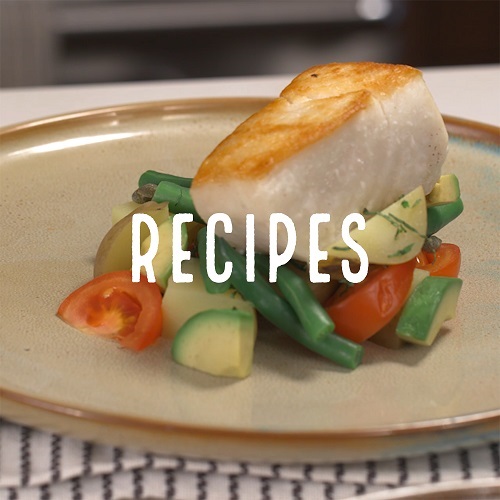 Find a new favorite dish in our collection of sustainable seafood recipes from expert chefs.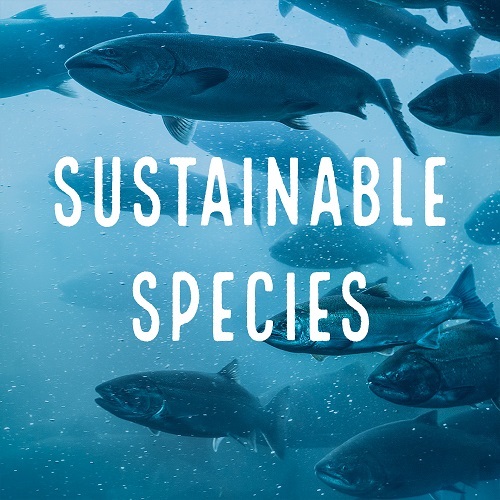 Find out if your favorite seafood options (and more) are good for you and the ocean too.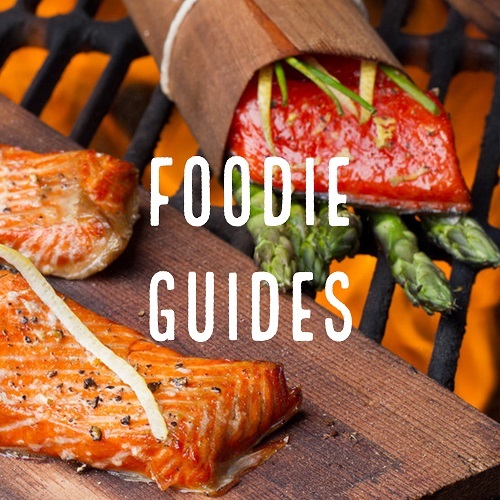 Dive deeper with these foodie guides on sustainable seafood species and cooking techniques.