This World Tuna Day, today, the Marine Stewardship Council (MSC) has revealed that whilst most Aussies are seeking sustainable tuna (57%), many find it too difficult due to the limited options available and find it confusing to make the right choice.

The research conducted by YouGov found that a whopping 14.4 million of us buy canned tuna, with millennials and parents purchasing more than average. An estimated 336 million servings of tuna are consumed annually, with the average household consuming 36 per year.
With canned tuna sales in Australia exceeding $400 million in 2022, the impact of this household staple on global tuna stocks from overfishing is significant, according to Anne Gabriel, Program Director, Oceania for the Marine Stewardship Council, adding: "Many of us are confused by the multitude of environmental claims on tuna cans. Most tuna sold in Australia is not independently certified as sustainably caught, which is a major concern when our ocean faces extreme pressures from climate change and overfishing."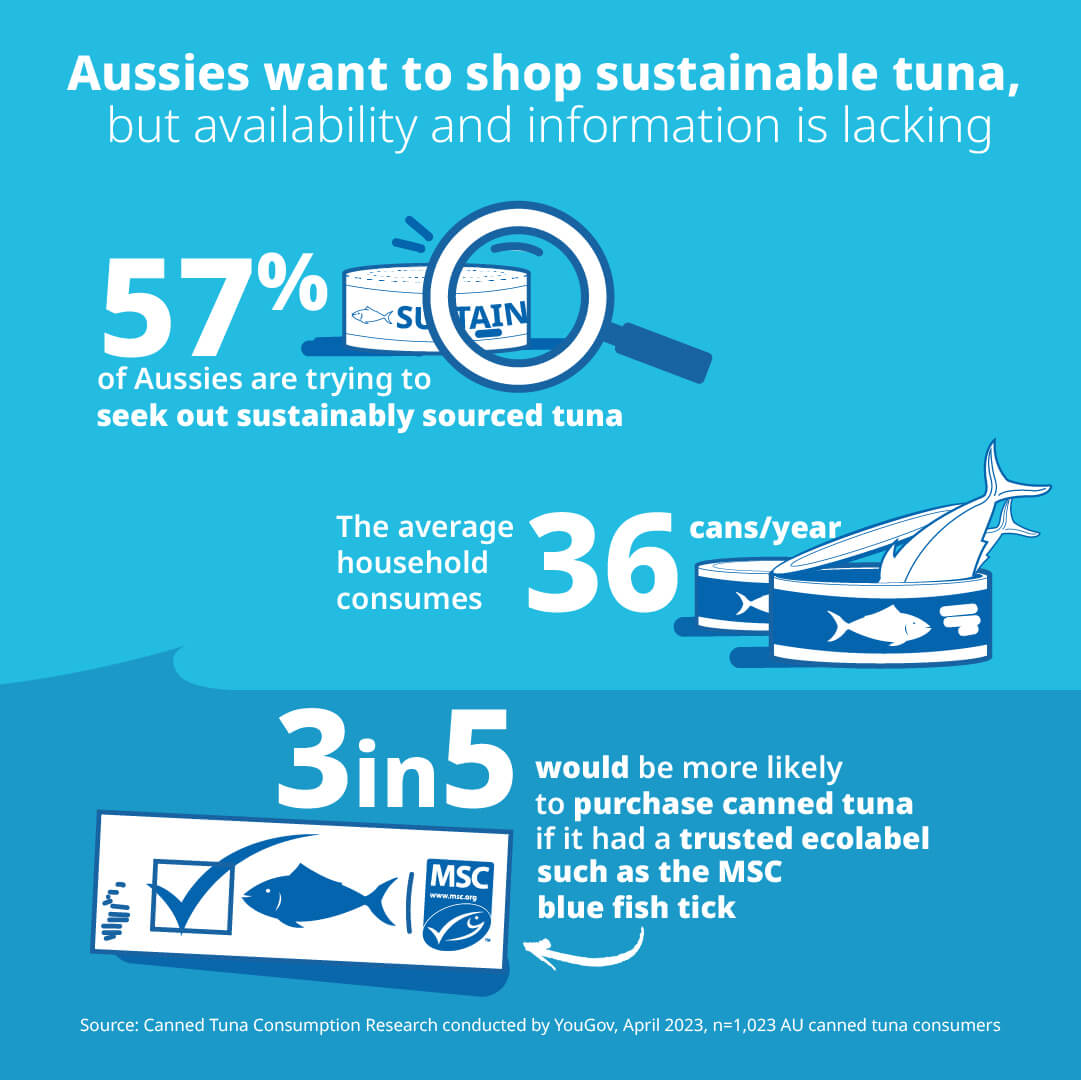 Prof Gretta Pecl at the University of Tasmania and member of the Biodiversity Council explains that healthy tuna populations mean the marine ecosystem is functioning well: "Take away too many tuna, and there can be ecosystem change which could be bad news for ocean health and our continued love of tuna as a quick and tasty high-protein meal."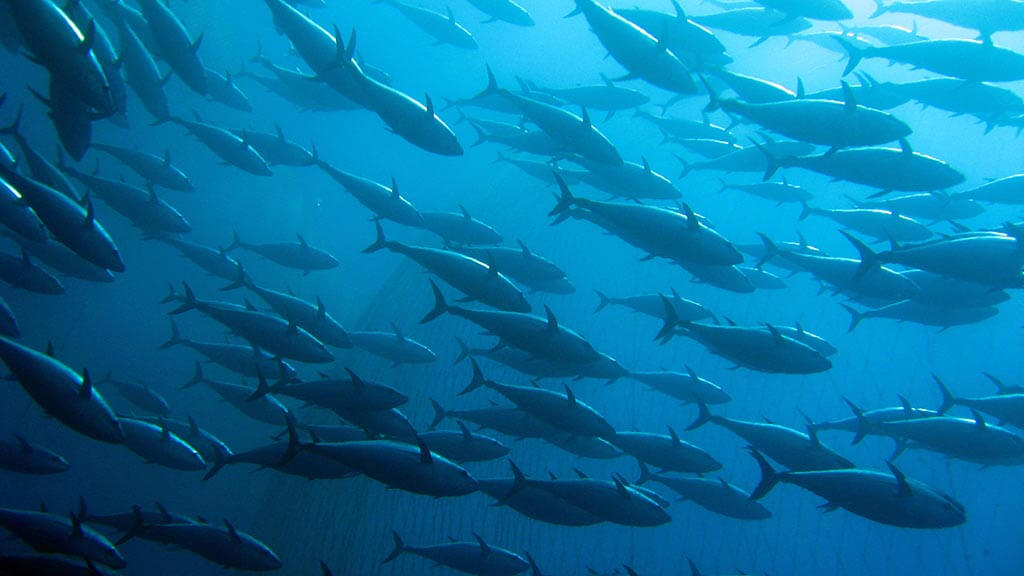 Despite best intentions, nearly two in five (37%) claim they can't easily find sustainable tuna when shopping, and over two in five (43%) can't see many canned tuna brands on the shelf that have an ecolabel from a trusted independent organisation. Almost half (45%) are confused about what they should look for.

With the MSC blue fish tick label found to be the most trusted independent claim on canned tuna, Katie Saunders from John West is urging other tuna brands to follow their lead: "Each year, Australians buy 80 million cans of certified sustainable John West tuna with the MSC blue fish tick label to be assured their purchase isn't costing the ocean.
"We call on more brands to join the global effort to source seafood from well-managed fisheries and employ responsible fishing strategies to protect tuna stocks so we can continue to enjoy tuna for generations to come."
Not surprisingly price was the top factor (25%) influencing tuna purchasing decisions, however, three in five (60%) would be more likely to purchase canned tuna if it were third-party certified with an ecolabel, and almost three-quarters (72%) would be willing to spend an average of 15.6 percent more for it.
An independent third-party assurance has a bigger influence than brand claims, with about three in ten (28%) saying it is one of the top deciding factors, while less than two in ten (18%) say so about a brand environmental message or claim on the packaging.
With the product label being the first point of reference for most shoppers (52%) when looking to find out whether a brand is sustainable, Kiarne Treacy, CEO and Founder of Sustainable Choice Group, said: "Following the recent ACCC investigation into sustainability claims, now is the time for businesses to review their use of eco-labels, both third-party and self-made. Eco-labels have the power to guide more sustainable consumption or mislead if misused. When the nature of the certification scheme is clearly described, these labels play a vital role in educating the consumer when they need it most, like at the supermarket shelf."

Shoppers are advised to seek out credible certification labels such as the MSC blue fish tick, which indicates sustainable seafood from an independently certified sustainable fishery.