To celebrate ALDI being awarded the MSC Best Sustainable Seafood Supermarket Australia 2023 and ASC Best Responsible Retailer Australia 2023, we're offering you the chance to win a $500 ALDI gift card.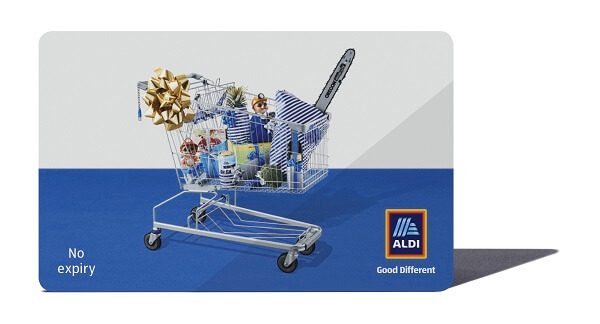 Make a Super Seafood choice this Easter
This Easter, enjoy MSC and ASC certified seafood.
When you make a super seafood choice, you're choosing seafood that comes from an ASC-certified farm or an MSC-certified fishery.
Super seafood is certified to the world's best seafood standards for people and the planet. Look for the green ASC and blue MSC labels to be sure.
To enter, simply complete the form below by Monday 10 April 23:59 AEDT for your chance to win. Terms and conditions apply.
By entering this competition (the Competition), you agree to be bound by these terms and conditions. The Marine Stewardship Council (MSC) is the Promoter of the Competition.
1. You may only enter the Competition once. Entries are open to persons residing in Australia, aged over 18 years only. Directors, officers, management, employees and other staff (and the immediate families of directors, officers, management, employees and other staff) of the Promoter are ineligible to enter. By entering, you confirm that you meet the above eligibility criteria. There is no cost to enter.
2. Correct answers will be entered into a prize draw. One winner will be picked at random to win a $500 ALDI gift card. There is no alternative prize or equivalent cash value. ALDI gift card expiry dates and terms and conditions apply. By entering the Competition, you agree to the Promoter using your name in relation to the competition should you win in its communications, including but not limited to the Promoter's website, social media presences, internal communications channels, media releases and public reporting.
4. To enter the Competition, you must complete the online form and submit it. You may also enter by post by sending a letter to The Marine Stewardship Council, Building 6, 202 Nicholson Parade, Cronulla, 2230, NSW or by email to [email protected] before the closing date and time. Late entries will be accepted at the discretion of the MSC.
5. The starting date for entries is Monday, 27 March 2023, 09:00 AEDT, and the closing date for entries is Monday, 10 April 2023, 11:59 pm AEDT.
6. Entries using bots or any other form of automated means are not allowed and will be disqualified. Entrants must only register in their own name. Any entries of an entrant deemed by the Promoter to have provided incorrect, misleading or fraudulent information may, at the sole discretion of the Promoter, be deemed invalid.
7. The prize draw will take place on Friday, 14 April 2023. The decision of the winners is final, and no correspondence will be entered into.
8. Winners will be notified using the email address provided by 5 pm AEDT on Monday, 17 April 2023. If you opt-in to receive email marketing from the MSC, you will be sent our recipes and inspiration email monthly. Here's an example of what you can expect to receive. You can unsubscribe at any time by clicking on the unsubscribe link in the email newsletters you receive.

9. The MSC accepts no responsibility for the failed delivery of an entry. You are welcome to check that we have received your entry by emailing [email protected].
10. These terms and conditions are governed by and will be interpreted per the laws of the Commonwealth of Australia, and the Courts of the Commonwealth of Australia will have exclusive jurisdiction.
11. The MSC reserves the right to change the dates or cancel the Competition, or to amend these terms and conditions without prior notice.
12. The Promoter is not responsible for any tax implications that may arise from the Prize winnings. Independent financial advice should be sought. Where the operation of this Promotion results in, for GST purposes, supplies being made for non-monetary consideration, entrants agree to follow the Australian Taxation Office's stated view that where the parties are at arm's length, goods and services exchanged are of equal GST inclusive market values.
13. Privacy: The MSC may collect personal information from you (such as your name and email) to facilitate your participation in the Competition. It may be provided to MSC-partnered delivery agents to assist with the public communications of the Competition.
14. Data controller: The Marine Stewardship Council is the data controller and will store and process your data in line with our privacy policy.
Promoter: The Marine Stewardship Council (MSC) registered as MSC Asia Pacific Pty Ltd at Building 6, 202 Nicholson Pde, Cronulla, 2230, New South Wales, Australia. ABN: 69 517 984 605
Last updated: 20 March 2023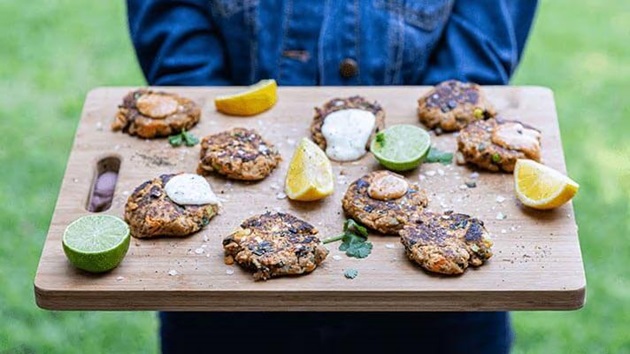 Where to buy, what to look for and the questions to ask.