Sustainable Seafood Week in Australia is an annual campaign which champions action to protect fish and marine life. We celebrate the fisheries, retailers, chefs and restaurants in Australia that support our mission to end overfishing and ensure we have seafood forever.
When is Sustainable Seafood Week?
Sustainable Seafood Week is a campaign run by the Marine Stewardship Council and the Aquaculture Stewardship Council.
The next Sustainable Seafood Week in Australia is from 18 March - 1 April 2024.
The 2023 theme for Sustainable Seafood Week was Super Seafood and the heroes behind the scenes that make it happen.
Sustainable Seafood Week activites
1 - Buy MSC and ASC certified seafood
For Fish Forever, choose super seafood by looking for the blue MSC and green ASC labels.
2 - Raise awareness about certified seafood
Show your support for super fisheries and farms and get involved in the conversation with #SuperSeafood, and tag @MSCbluefishtick and @ascaqua.au.nz for the chance to have your post shared with our networks.
3 - Explore MSC-certified fisheries, and ASC-certified farms
Discover stories of MSC-certified sustainable fisheries and ASC-certified farms.
Choose certified seafood
When you make a super seafood choice, you're choosing seafood that comes from an ASC-certified farm or an MSC-certified fishery. Super seafood is certified to the world's best seafood standards for people and the planet. Look for the green ASC and blue MSC labels to be sure.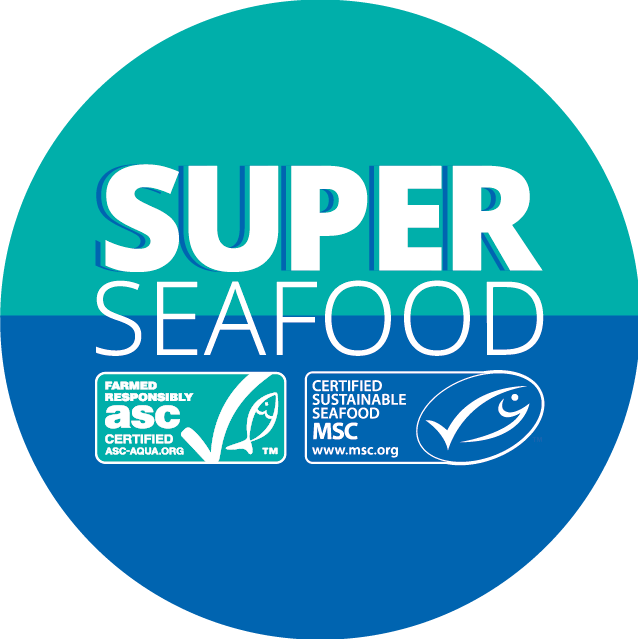 Your chance to win a $500 ALDI gift card
To celebrate ALDI being awarded the MSC Best Sustainable Seafood Supermarket Australia 2023 and ASC Best Responsible Retailer Australia 2023, we're offering you the chance to win a $500 ALDI gift card.