What could be better than eating a delicious meal prepared by a celebrated Chef?
Perhaps enjoying a delicious meal centered around sustainability alongside some of the individuals involved in sourcing the ingredients, and learning the stories of those fisheries?
MSC and US Chef Ambassador Gregory Gourdet hosted a memorable, in-person dining experience for seafood lovers this past October in San Francisco, served with a side of storytelling. Chef Gourdet crafted a delicious meal centered around MSC-certified Texas oysters, North Atlantic squid, and Pacific chilipepper rockfish.
While diners enjoyed each #FeelGoodSeafood course, representatives from each of the fisheries shared facts about the species, great tips on how to prepare the fish at home, and why being MSC certified sustainable is so important to their business models.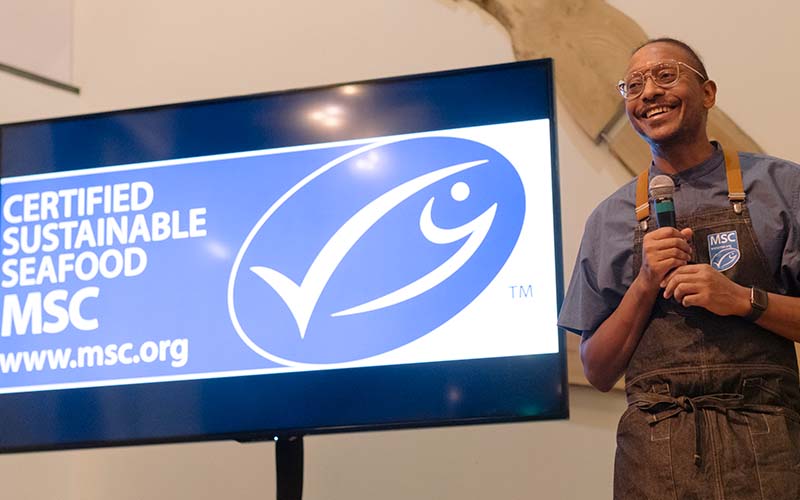 Chef Gregory Gourdet thanks the crowd for attending the "Dining for a Big Blue Future" event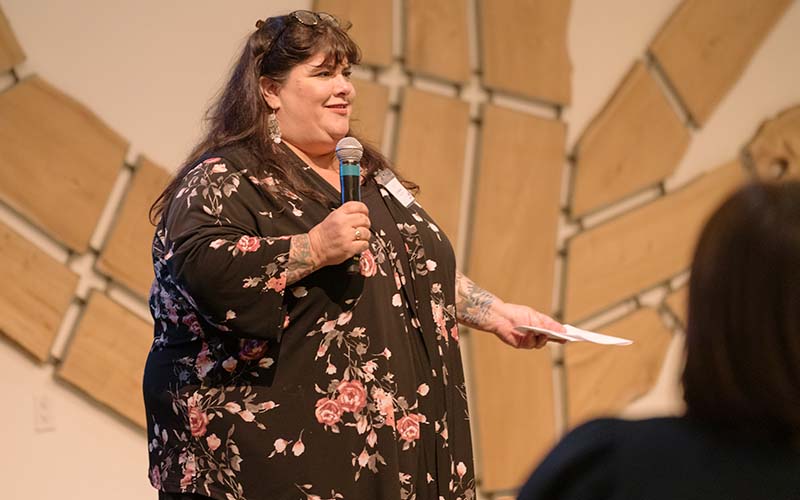 Lisa Damrosch from LegaSea Fish Co. shares the sustainability story of MSC certified rockfish fishery
Chef Gourdet, a sustainability advocate, created a four-course menu inspired by global flavors and made possible by sustainable fishing practices:
Course 1: Texas Oysters with Pikliz Ice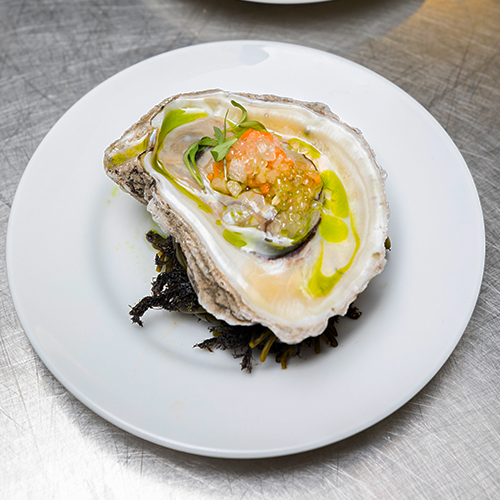 Cold raw oyster served with a spicy, relish and herb oil over seaweed
Course 2: Squid with creole sauce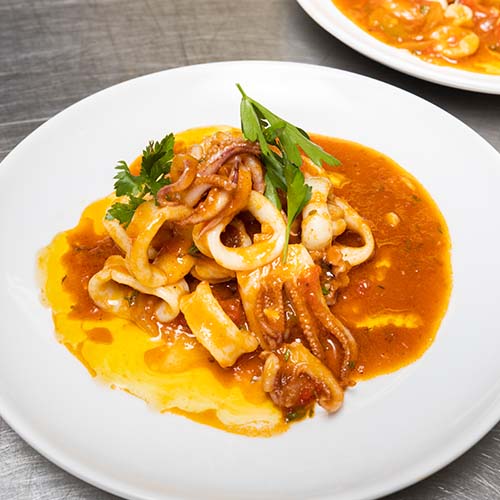 A spicy and umami-rich tomato sauce is tossed with squid
Course 3: Chilipepper rockfish in coconut broth, plantain, and bay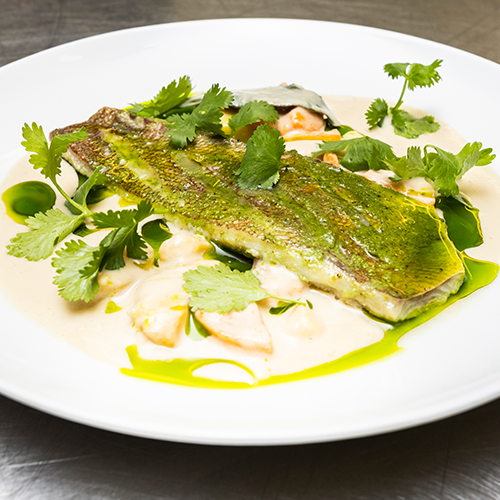 Skin-on rockfish sits in a vegetable studded, aromatic coconut broth
Course 4: Pineapple upside-down cake with sea salt caramel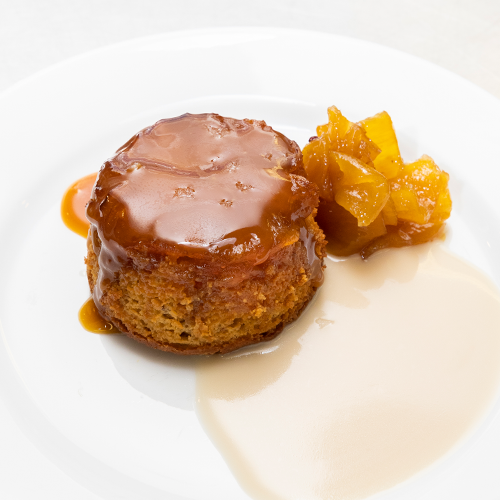 Caramelized pineapple top a richly spiced cake, glazed with a salted caramel
The evening was a celebration of sustainability, ocean health, and how we can all contribute to a healthier ocean together through simple actions like
choosing the MSC blue fish
.