Support for Sustainable Seafood is Growing
The latest research from the Marine Stewardship Council (MSC) shows a rise in eco-anxiety as American and Canadian consumers grow more concerned about the environment. However, they are feeling increasingly empowered to make a difference through their food purchases.
Problem: Nearly six in ten (58%) North American seafood consumers say they are more worried about the health of the ocean today than they were two years ago. Overfishing is the second-most concerning ocean issue, behind pollution of the oceans.
Solution: The MSC can help consumers know that they are eating seafood that is not harming the ocean. The MSC Standard for sustainable fishing ensures that fish populations remain healthy and that fishing has a minimal impact on the environment, while our supply chain standard ensures that seafood with the MSC blue fish label is what it claims to be.
The good news: support for sustainable seafood is growing!
65% of North American seafood consumers say their seafood choices can make a difference to the health of our ocean (up from 58% in 2020)
68% of consumers believe that people should consume fish and seafood only from sustainable sources (up 10 points from 2020)
A new question this year revealed that 37% of consumers in the US and 41% in Canada are willing to buy more sustainable seafood, with one in five saying they have already made this change in the last year.
More good news: ecolabels raise consumer trust in the brands that carry them.
About half of consumers (56% in Canada and 49% in the US) report that ecolabels on products raise their trust and confidence in the brand.
46% of consumers have a high level of trust in the Marine Stewardship Council (MSC). This is compared to high levels of trust in peer labels (like RFM and Friend of the Sea, among others), which have a high level of trust ranging from 35-42%.
69% of consumers demand that retailers' and brands' claims about sustainability and the environment be clearly labeled and third-party verified.
As a third-party verified certification, we want to help you make the most of your commitment to certified sustainable seafood!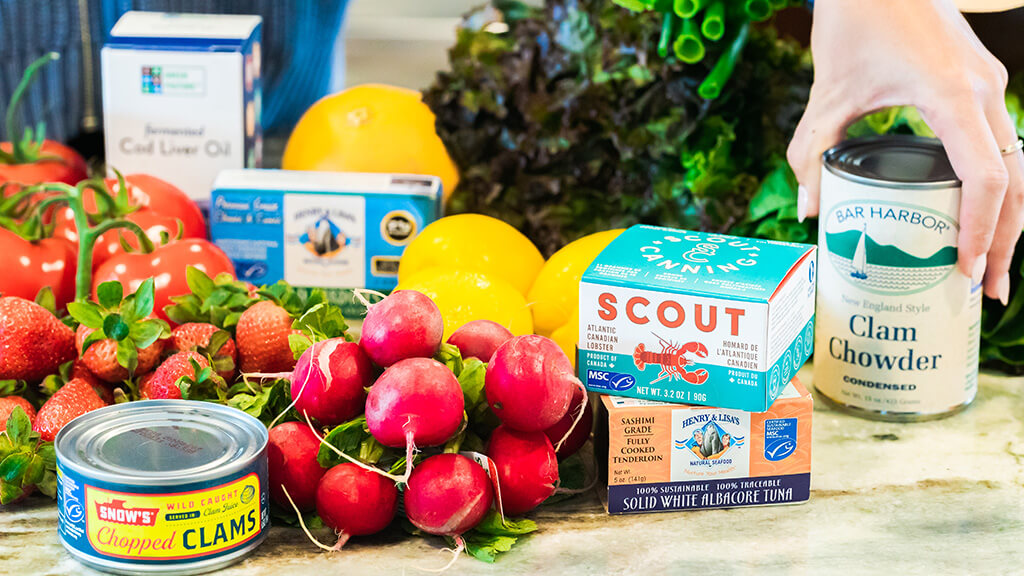 Are you already an MSC partner? Take a look at our resources to help you promote your commitment to sustainability and help your customers and consumers feel good about their purchases. 62% of consumers report wanting to hear more from companies about the sustainability of their seafood products. We can help!
Are you considering MSC certification? Talk to an MSC commercial or fishery manager to find out how to get your business or fishery certified. Become part of the solution to overfishing and meet your consumers' growing expectations to source and sell only sustainable seafood products! Learn how to get certified here.
----------------
This research was conducted in early 2022 by GlobeScan, an independent research and strategy consultancy. It is one of the largest global surveys of seafood consumers, involving more than 20,000 people across 23 countries. In the US and Canada, 5,769 people were surveyed.

Webinar
GlobeScan and the MSC hosted a webinar on 17 November 2022 exploring consumer trends and attitudes in sustainable food and consumption.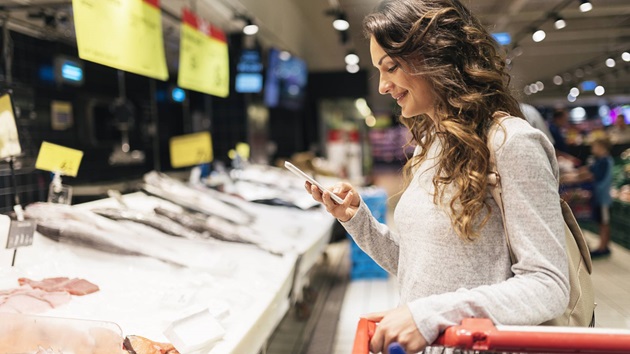 Presentation
Climatarian, flexitarian, pescatarian, plant-based? North American diets are changing, with a clear indication from recent consumer data that consumers are favoring plant-based and climate friendly foods. This is good news for the seafood industry as consumers report willingness to make necessary changes to support more planet-friendly diets.

MSC hosted a panel session at Seafood Expo North America 2023 to examine recent consumers data and marketing case studies, and to discuss on how seafood certifications and industry continue to move the needle on sustainability and ocean health. Download the presentation to learn more.
The latest research from the Marine Stewardship Council (MSC) shows a rise in eco-anxiety as Americans' concern for the environment is growing. However, they're feeling increasingly empowered to make a difference through their food purchases.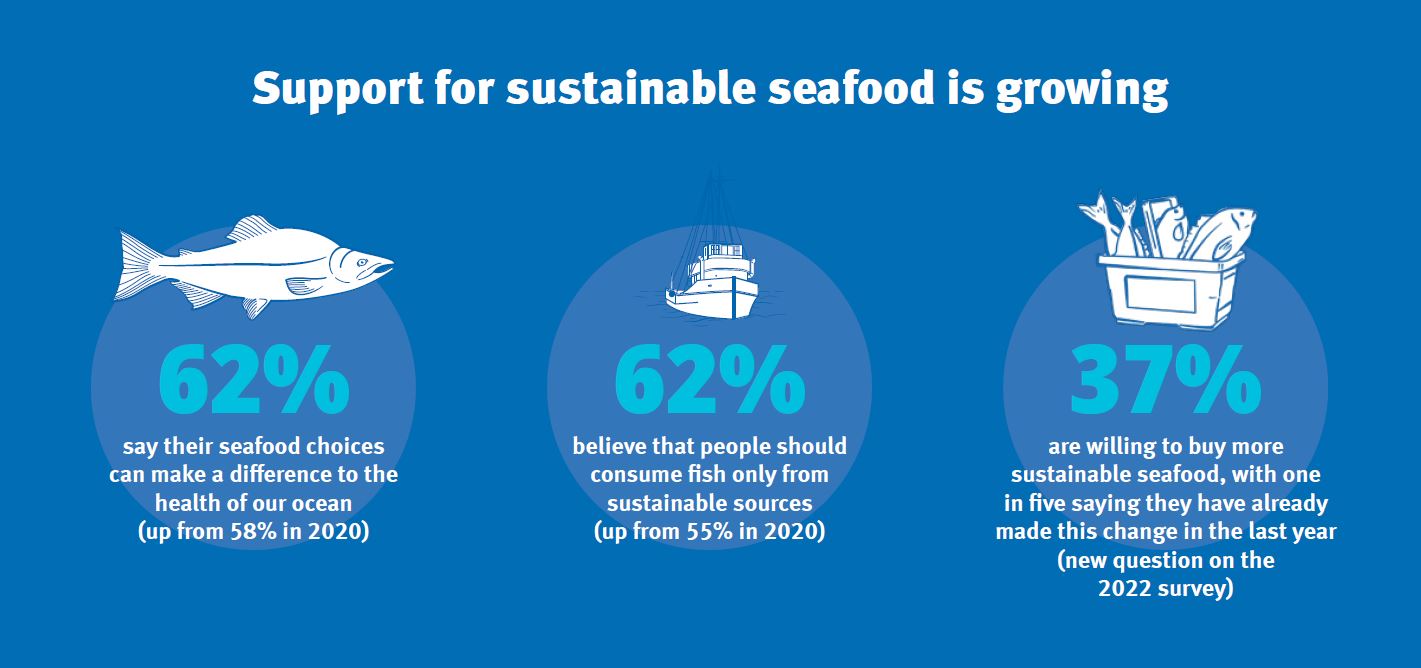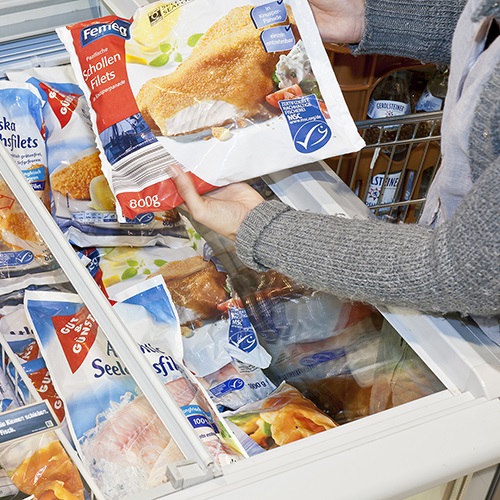 Check out some MSC partner marketing case studies to see how others are making the most of their certification.