Earth Day—which takes place annually on April 22—provides a reminder to us all that we are all connected by our shared responsibility to protect the health of our planet.
However, for many of the staff working at our sustainable seafood nonprofit, Earth Day is simply another day of living a more conscious, planet-friendly lifestyle.
Here at the MSC, we believe in the power of small, but impactful actions to build a more conscious and kind relationship with our environment.
In honor of Earth Day, we asked some of our staff to share their favorite ways that they've introduced more eco-friendly actions into their everyday lives as inspiration for you to take, remix, and build your own version of a planet-friendly life.
Because when we're kind to our planet, it treats us well in return.
Thrifting Fashionable Fits for My Child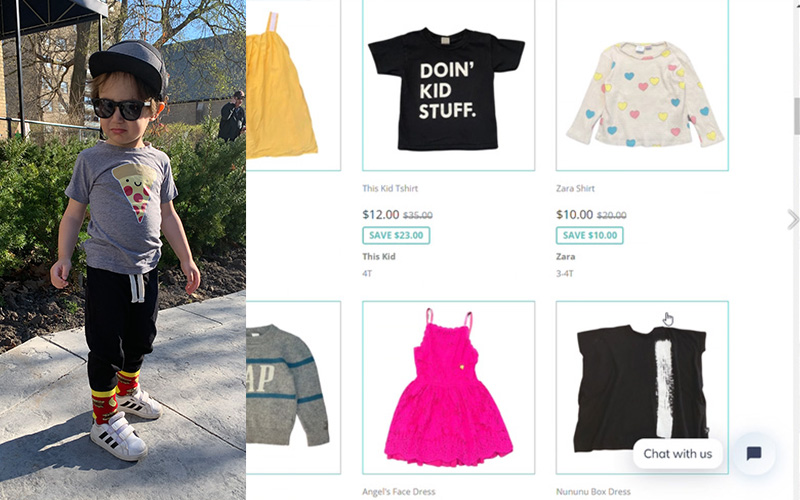 Hi! I'm Céline, Senior Marketing and Communications Manager for the MSC in Canada.
Once a week I go hunting for pre-loved kids' clothes online. It's so satisfying when I score my son a cute outfit while reducing my overall footprint.
As a mother navigating the current economy, these second-hand options are such an easy way to show love to my wallet and the planet!
Breathing New Life into Old Items
Hi, my name is Chloe, and I am the Canadian Digital Marketing Officer for the MSC. I love giving well-loved items a second life! Whether that means painting an old desk pink or upcycling a clothing item I've thrifted, I love thinking of ways I can use my creativity to be more eco-friendly.
Combining the act of making with the repurposing of these items is a great form of self-love while also showing love for the Earth.
Reducing Food Waste Over My Lunch Break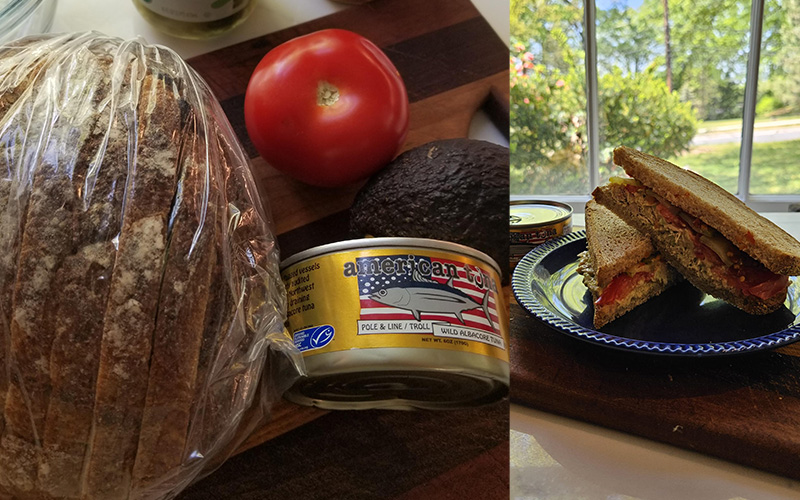 Hi, I'm Jackie, the Senior PR Manager for the MSC in the US. I love using MSC certified tuna as the base of a planet-friendly lunch, along with organic tomatoes and avocado. Bonus: any scraps leftover from the meal goes into a countertop compost bin, reducing my food waste and nourishing my garden!
Who doesn't love reducing food waste while enjoying a delicious, #FeelGoodSeafood meal?
DIY'ing Our Baby's Food for Flavor and Function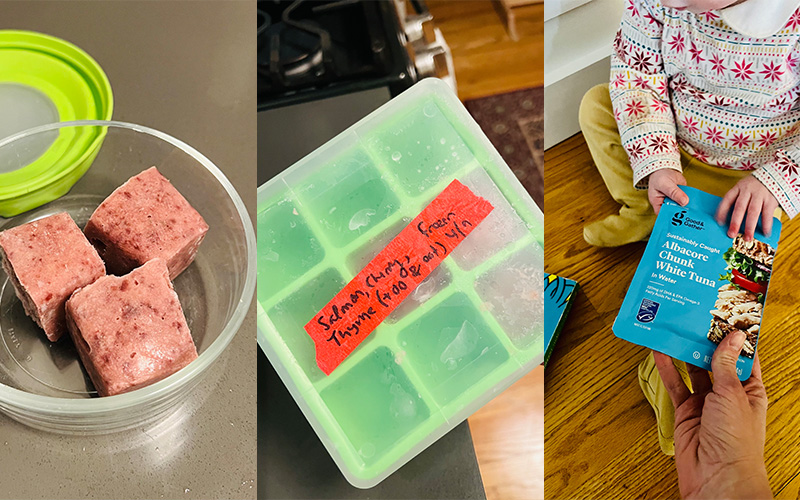 Hi, my name is Kristen, and I lead MSC marketing efforts in the US. As a new mother, I've been experimenting with making my own purees for my daughter to save money, reduce waste, and introduce her to new foods that my husband and I enjoy eating.
Recently, she had her first sustainable fish dish (pictured above). She loved it…almost as much as she loved playing with the packaging!
Opting for Reusable Diapers When Possible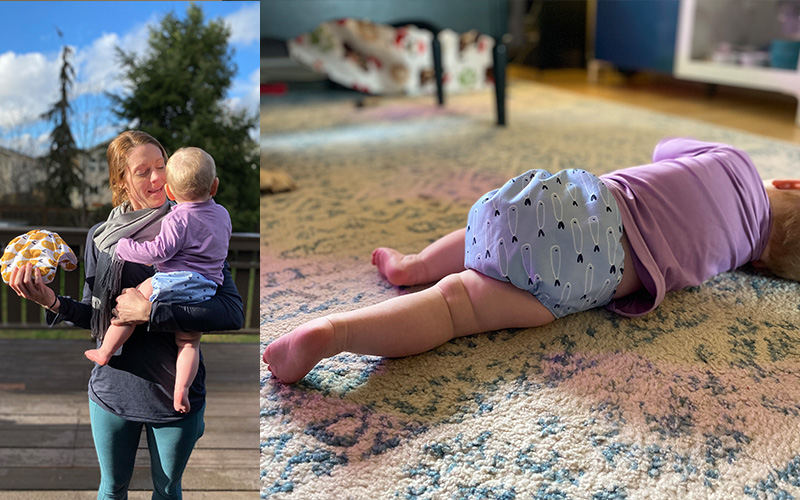 Hello! I'm Laura, the Senior Market Manager in the US. My husband and I made the choice to use reusable diapers whenever possible. We try to think about taking care of our planet's future in small steps—every time we opt for a reusable option, there's one less disposable one in our landfills.
Also, who doesn't love these adorable patterns?
Using Reusable Alternatives for Everyday Objects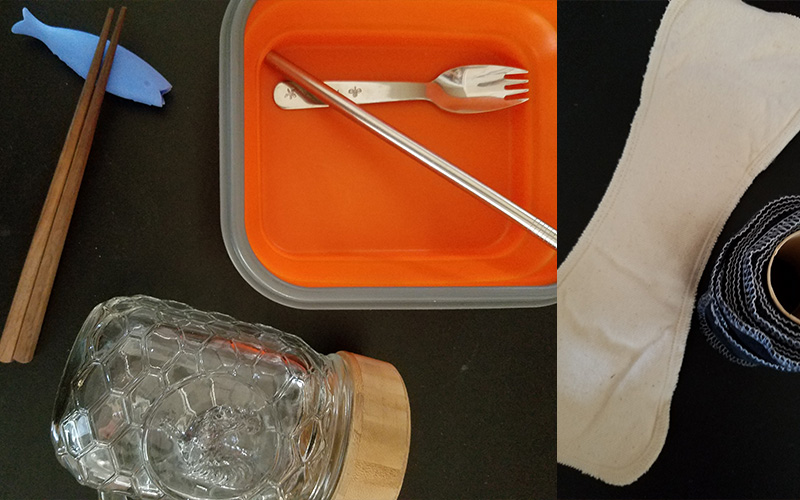 Hi folks, I'm Miki, and I'm an MSC Fisheries Standard Manager. I like to practice conscious living in several ways, but I'll just share a few of my current favorites. I carry a to-go kit including a reusable container, coffee cup, and utensils with me in my backpack—which I never leave home without.—. Whenever possible, I ask establishments to use my reusable containers instead of the single-use plastics they would typically default to.
I also love my reusable cloth toilet paper and menstrual pads—especially because they'll always be useful to have on hand!