Explore our tasty sustainable seafood recipes from chefs across Australia, New Zealand and around the world. Enjoy knowing we can all have fish forever.
Choose sustainable seafood when cooking
All of our seafood recipes use seafood available to buy with the blue fish tick.
Sustainable seafood means it's been caught at a level where they'll be around in the future.
We have a wide range of sustainable seafood recipes. From sustainable tuna recipes to sustainable salmon recipes to sustainable prawn recipes and many more.
Browse our recipes and look for the blue fish tick label when you shop.

Browse delicious sustainable seafood recipes
Browse over 70 delicious seafood recipes created by top chefs using MSC certified sustainable seafood.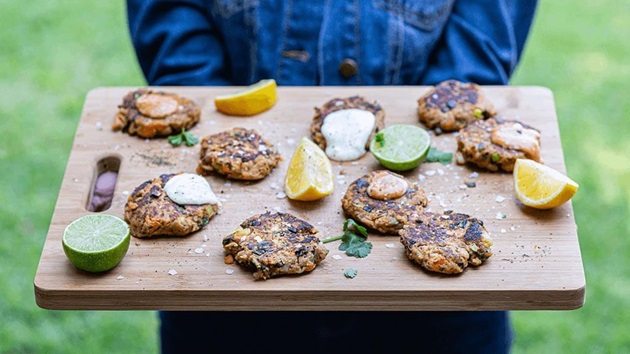 Find out where to buy, what to look for and the questions to ask.