When you see a product with the MSC blue fish on its packaging, do you know what it means?
If you didn't before, you will now! The MSC blue fish (pictured below) is a simple solution that you can use in grocery stores and while shopping online to identify sustainable seafood options.

The Marine Stewardship Council (MSC) is a science-based nonprofit that does the hard work—in partnership with fisheries, seafood brands, and the scientific community—to vet and reward sustainable fisheries around the world so that you can enjoy ocean-friendly seafood.

Only products that meet MSC's strict sustainability standards can use the blue fish on packaging—meaning any product purchased with this label comes from an MSC certified sustainable fishery and helps to support a healthier ocean.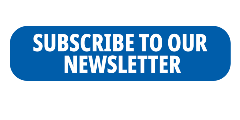 How Does Purchasing MSC Certified Sustainable Seafood Help Keep the Ocean Healthy?
The MSC was established to work with the ever-growing global demand for seafood—rather than against it—to improve fishery sustainability around the world.

When you purchase MSC certified seafood you become part of what we call a "virtuous circle"—which is a fancy way of saying that you become an active part of the solution to overfishing.

Here's how:

Step 1: A fishery volunteers to be assessed against the MSC Fishery Standard—the world's leading standard for environmentally sustainable fishing. Assessment consists of a rigorous, year-long assessment of their fishing practices, environmental impact, and management procedures. The certification period for an MSC certified fishery is five years. At that time, they apply for recertification.

Step 2: Once MSC certified sustainable seafood hits the supply chain, it is important to keep it separate from non-sustainable options, all the way to the shopper's grocery cart! When retailers, restaurants, and brands achieve MSC Chain of Custody certification, it means that they have taken the necessary steps to keep certified sustainable seafood separate from non-sustainable options. They also add the MSC blue fish to product packaging to make it easier than ever for…

Step 3: …when you enter the circle! Each time you ask for, purchase, and choose MSC certified seafood, you increase the demand for increased sustainable sourcing practices.

Step 4: This increased consumer demand leads these retailers and brands to prefer sourcing from MSC certified fisheries—which, in turn, rewards already certified fisheries while placing pressure on the fishing industry to have more MSC certified fisheries available.

Step 5: As more fisheries join the program, the tides will turn in favor of sustainable fishing practices. The more public pressure for sustainability, the more the fishing and seafood industries will meet that need—helping to fight overfishing.

Read More: Where can I find and buy MSC certified sustainable seafood?

Explore the following resources below to learn more about the work that goes into bringing the MSC blue fish label to life: