Find out more about lobster, a crustacean found throughout the world's ocean. Find out which lobster is sustainable and where to buy sustainable lobster.
What is a lobster?
Lobsters are large marine crustaceans, highly prized as seafood. Varieties include clawed lobsters, spiny lobsters (which have no claws), and squat lobsters.
Australia's iconic western rock lobster (Panulirus cygnus) is part of the spiny lobster family, with long antennae used for navigation, self-defence and communication, and no claws. They are often called 'crayfish' or 'crays' locally in Western Australia, where they're found in temperate, inshore reefs along the coast.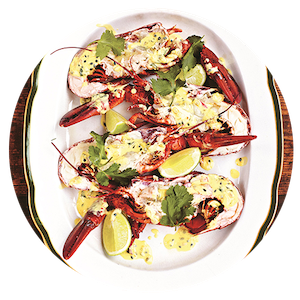 Lobster facts
The Western Rock Lobster is sometimes called 'crayfish' or 'crays'.
Their long antennae are used for navigation, self-defence and communicating.
They can live for more than 20 years and grow to weigh 5 kg.
They can regrow legs and antennae lost because of skirmishes with predators.
Thanks to the fascinating data discoveries from the western rock lobster tagging program, we know that some female rock lobsters travel an average of 5km a day, or 400km in total over the 3 months between tagging and recapture. More than 210,000 lobsters were tagged as part of the project, which is helping researchers determine movement, growth and mortality, aiding the continued sustainability of lobster stocks.
Western Australia rock lobster is the most valuable single-species fishery in Australia. Exported to China and sold domestically in Australia.
Is lobster sustainable?
There is no such thing as a sustainable species of fish. Only sustainable populations of fish.
Lobster carrying the MSC blue fish tick is certified sustainable. MSC labelled lobster comes from a fishery that has been independently assessed to the MSC Fisheries Standard.
Companies using the blue fish tick all along the supply chain have been assessed to ensure products can be traced back to an MSC certified fishery.
Where can I buy sustainable lobster in Australia and New Zealand?

In Australia, you can find lobster products with the blue fish tick label at selected Coles deli seafood counters and specialist seafood retailers such as Harley and Johns in Fairy Meadow, NSW.
Consumer demand is important. You can use your voice to ask your local supermarket, fish shop or restaurant to consider stocking lobster with the MSC's blue fish tick.
Find out more about where to buy sustainable seafood.
Learn more about lobster fishing
The Western Rock Lobster Fishery is an iconic, world-class fishery that is based on the spiny lobster along Western Australia's coast between Shark Bay and Cape Leeuwin. It was the world's first fishery to be MSC certified sustainable since the year 2000. It comprises some 250 vessels using baited pots and traps to fish for rock lobster.
The fishery has strict requirements in place including seasonal closures, minimum size requirements and a ban on catching breeding females. Data has been kept since the 1960s and enables scientists to predict catches accurately and ensure that controls are adequate to maintain sustainable levels.
Learn more with our lobster factsheet for teachers and students.
Western Australia Rock Lobster Fishery
How a lobster fishery became a state-wide inspiration for sustainability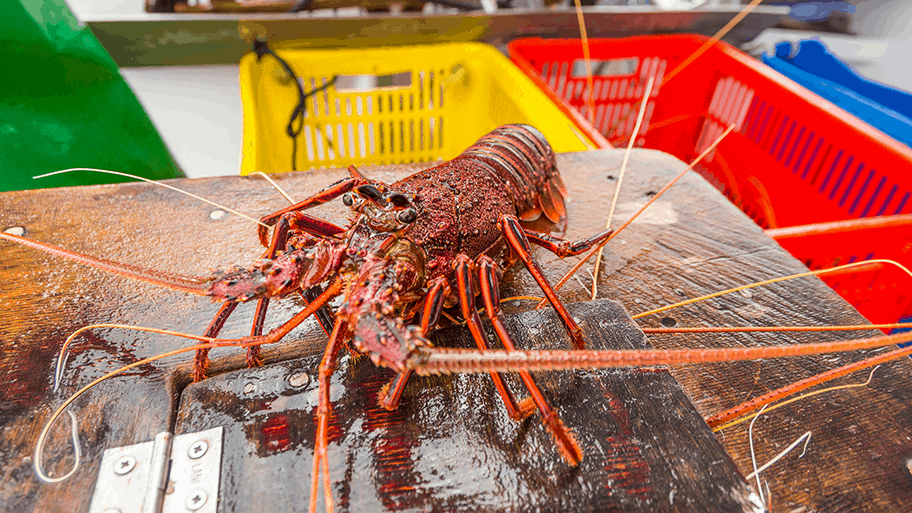 Delicious lobster recipes
Get cooking with these delicious lobster recipes from top chefs.
Explore more sustainable fish to eat
Find more sustainable seafood species that are MSC certified in Australia and New Zealand.
Explore the sustainable seafood guide.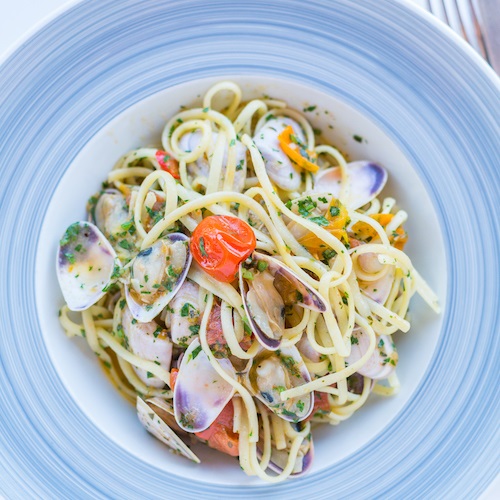 Chefs and seafood lovers from around the world share quick and tasty ways of cooking MSC certified seafood.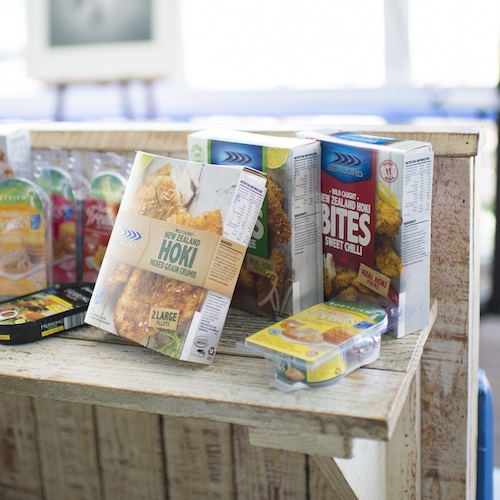 Choose seafood which helps to protect oceans, livelihoods and fish for the future.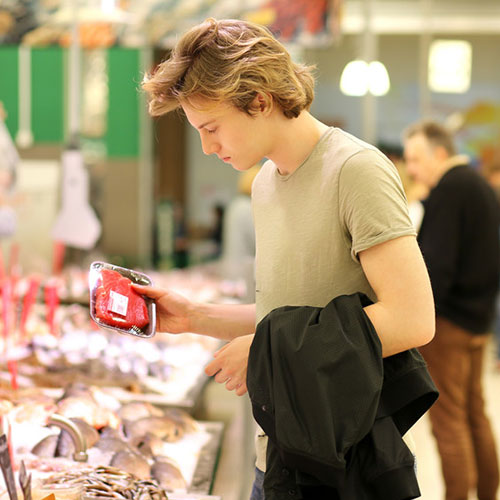 Where to find the blue fish tick at supermarkets, fish shops and restaurants.