Who doesn't love a good can of tuna?
This well-loved pantry staple is versatile, affordable, healthy, and delicious. A small can packs quite the nutritious punch—in fact, some of our favorite dietitian partners
recommend canned tuna
as a high-quality source of omega-3s and protein that can easily be added to a variety of recipes.
Canadian MSC Ambassador and canned fish connoisseur Chef Charlotte Langley developed these four recipes with the planet in mind using MSC certified canned tuna as the main ingredient in each.
Each time you choose an earth-friendly ingredient—like MSC certified seafood—you're playing a small, but important role in
protecting our blue planet
.
So, if you're feeling inspired, grab your favorite brand of MSC certified canned tuna from the store or your pantry and get cooking!
Related: Where can I find MSC certified canned tuna?
White Bean and Tuna Salad with Basil Vinaigrette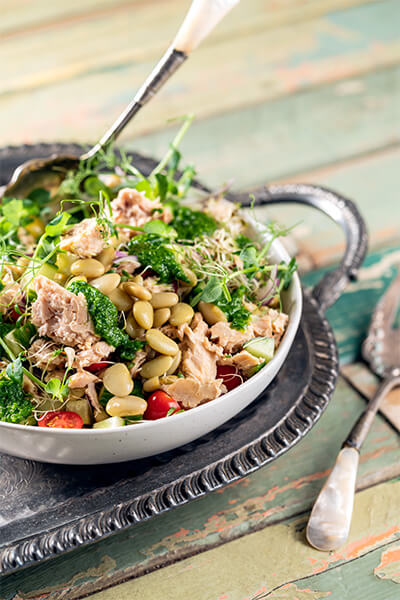 Get this Recipe | Prep time: 15 minutes
Loaded with protein-rich lima beans, crunchy cucumbers, and cherry tomatoes, this tuna salad can be made ahead of time and has a long shelf life.

Spinach Salad Bowl with Crispy Chickpeas, Mint, and Wild Tuna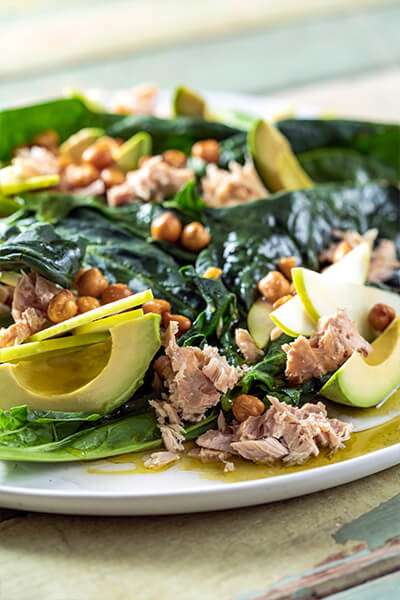 Get this Recipe | Prep time: 15 minutes
The mix of lush, leafy greens, crispy chickpeas, and fresh avocado serves as the perfect backdrop for flavorful, sustainably sourced tuna.
Wild Tuna and Watermelon Salad with Olive, Feta, and Mint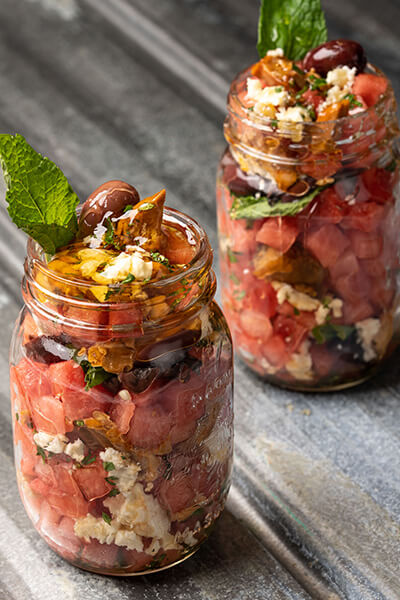 Get this Recipe | Prep time: 15 minutes
This mouth-watering salad featuring crunchy watermelon is the perfect portable addition to a warm-weather picnic or an easy weekday lunch!
Tuna Panzanella Salad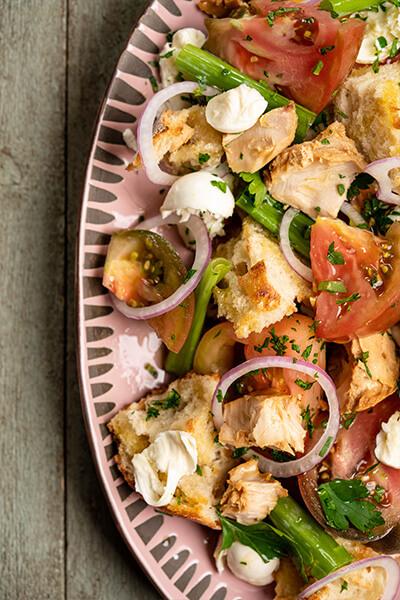 Get this Recipe | Prep time: 10 minutes
This take on a Tuscan Salad replaces traditional anchovies with canned tuna. To replicate the oiliness of anchovies, consider using MSC certified tuna packed in olive oil. And don't waste that oil! It's packed with tons of flavor that will just enhance your salad even more
Related: Explore our collection of sustainable seafood recipes