Why Join the MSC Seafood Month Campaign This Year?
This National Seafood Month, the Marine Stewardship Council is helping North Americans shop with intention and encouraging consumers to make the switch to MSC certified sustainable seafood. When consumers select a product with the MSC blue fish label, they can feel good about what's in their cart, because it's good for you and the planet too.

1.

Deepen trust and strengthen credibility by building public understanding of your commitment to sustainability through your partnership with MSC.

2.
Engage consumers with information to make a difference; encourage action by choosing your MSC certified products.

3.
Drive demand for your MSC certified sustainable seafood, motivate sales online and offline.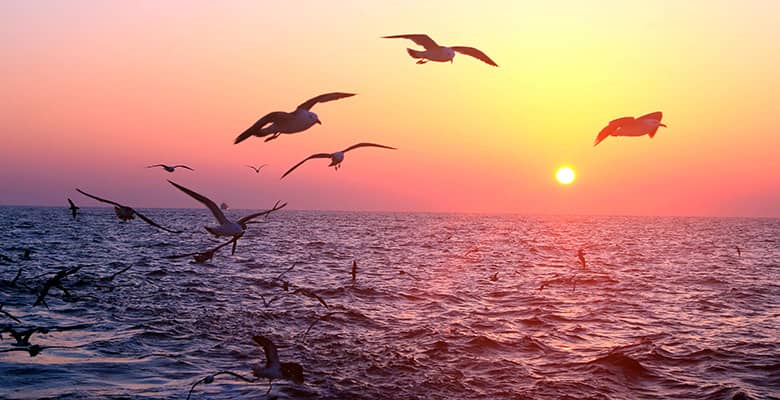 The assets on this page are all available in a collection on our Multimedia Library. If you'd like to talk about customizing assets or have other ideas for collaborations, don't hesitate to reach out.
Campaign Concept
Goal
This campaign is designed with a single goal in mind; generate awareness of the MSC label on certified sustainable seafood products to benefit our partners who use it on pack or on menu.
Message
The message is simple, direct and clear, with the payoff built right into the headline; Good for you and the planet too.

Narrative
The MSC is your source for planet-friendly protein. The little blue fish label on products and menus means: wild, certified, sustainably-sourced seafood, harvested from healthy populations, with minimal environmental impact. It's your easy solution to identifying sustainable seafood. This way you can eat healthily while taking care of the ocean AND the planet this Seafood Month and beyond.​
When you shop, always look for the MSC blue fish label. It's planet-friendly protein that's good for you and the planet too. ​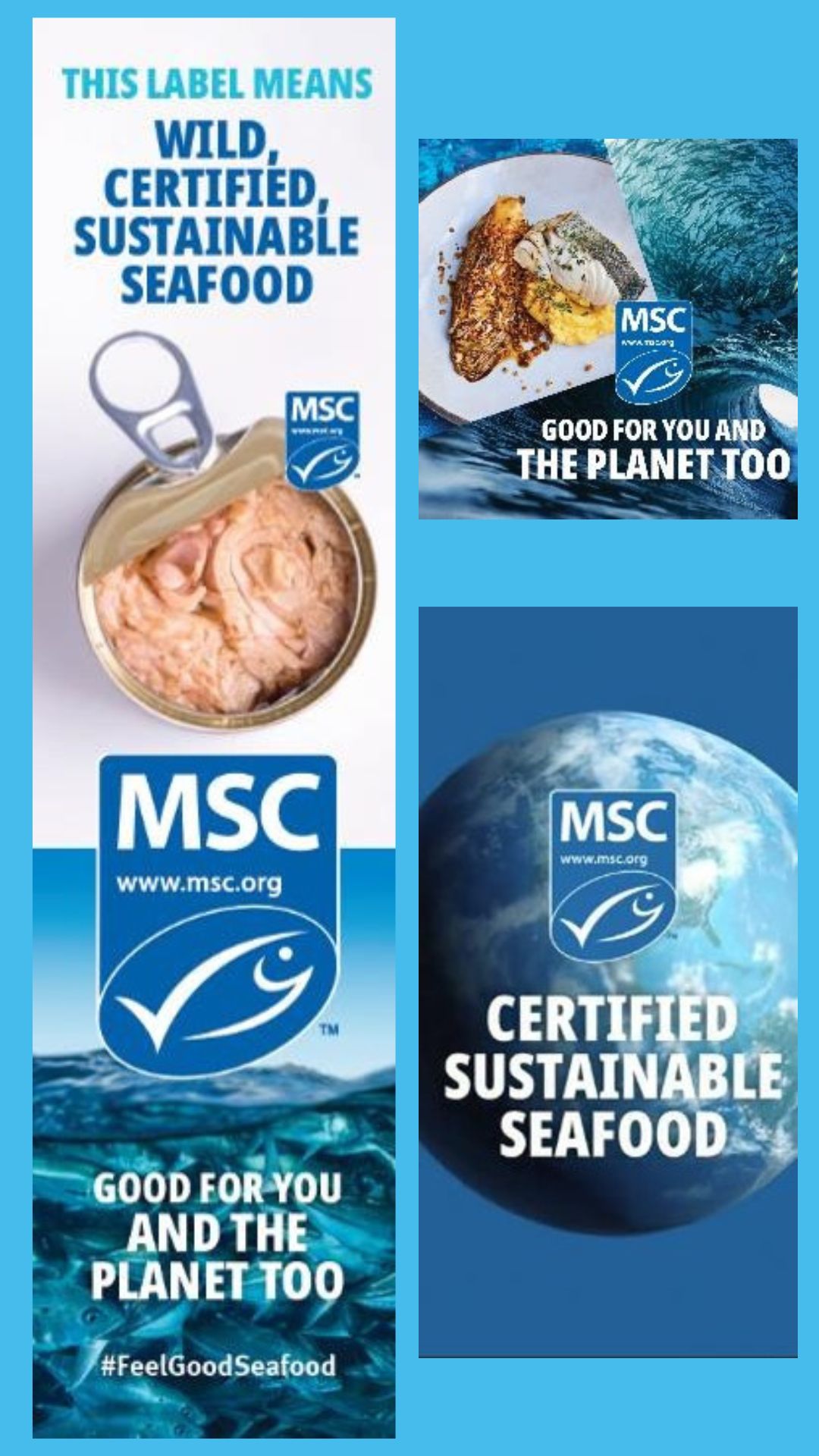 Campaign Messaging
Headline
Choose planet-friendly protein this Seafood Month and beyond.

Supporting Messages
• Make the choice that's good for the planet too
• Choose feel-good seafood for the planet
• Seafood that's good for the planet too
• Seafood that's good for people and the planet
Call to Action
Look for the MSC blue fish label

Hashtags
#PlanetFriendlyProtein
#MSCbluefish
#BigBlueFuture
Campaign Identity
It's important that the MSC label and identity are clear so the audience is never mislead into associating the claim "certified sustainable seafood" with anything other than the MSC.
Any use of MSC creative assets requires inclusion of the MSC label as a clear visual indicator of what consumers should look for.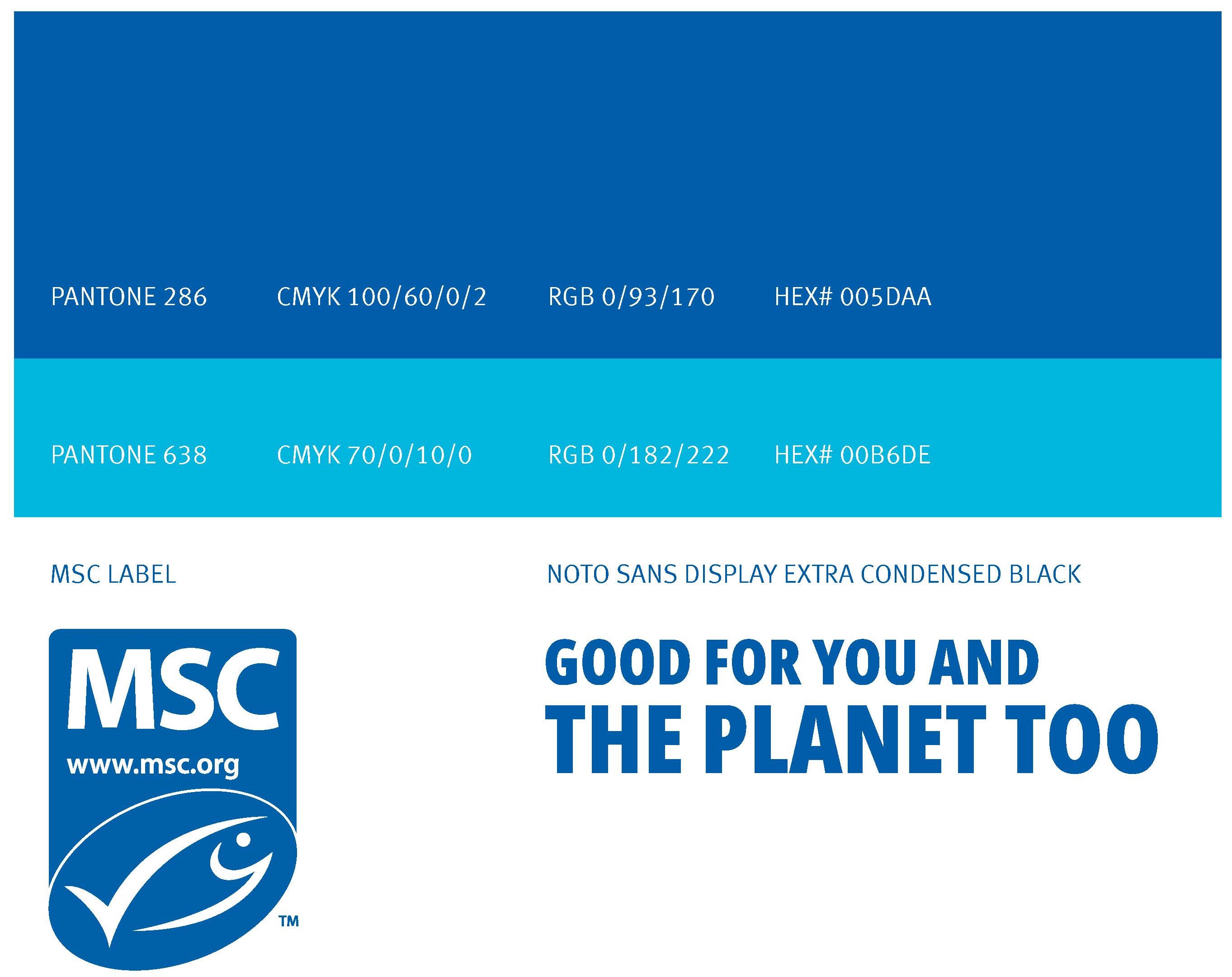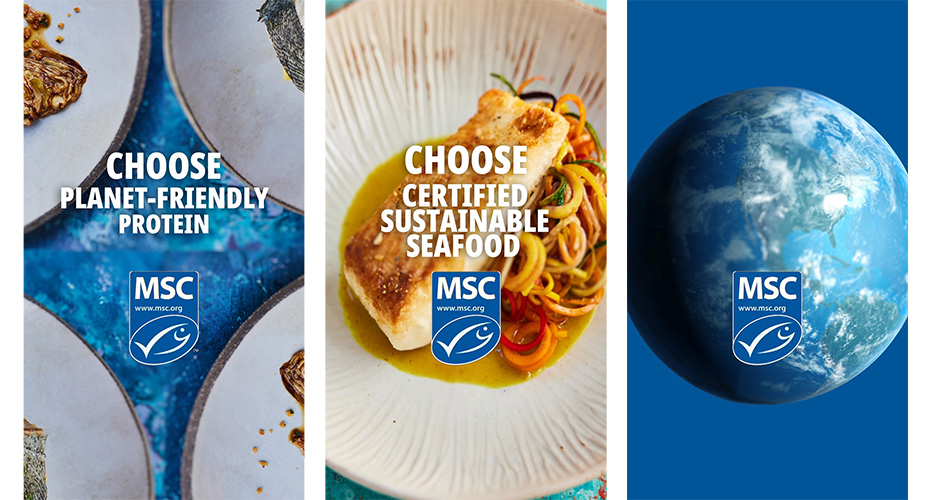 STATIC IMAGES - SOCIAL
Available formats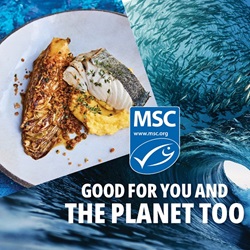 STICKERS
Available formats: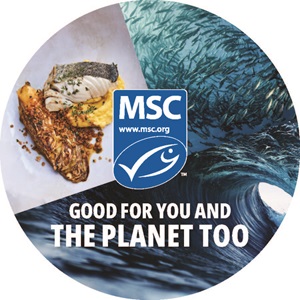 POINT OF SALE MATERIALS
Available formats:

Seafood Consumer Insights and Demand
The findings from our latest 2022 MSC & GlobeScan Seafood Consumer Survey provide a glimpse into how attitudes, perceptions and consumption habits have changed among seafood consumers in North America.
North American seafood consumers are increasingly worried about the oceans and divided on their optimism about our ability to save the ocean in the next 20 years. At the same time they feel increasingly empowered to make change through their seafood choices.
68%
Believe the choices they make about eating fish/seafood can make a difference to the health of our oceans. (Up from 60% in 2020)
69%
Agree that supermarket and brand claims about sustainability and the environment need to be clearly labeled by an independent organization. (Up from 66% in 2020)
67%
Want to know their fish can be traced back to a known and trusted source. (Up from 63% in 2020)
The study was conducted in 2022 by GlobeScan, an independent research and strategy consultancy. It is one of the largest global surveys of seafood consumers, involving more than 25,000 respondents across 23 countries including over 5,700 in North America.
Learn more here
.