Peel the difference
It wouldn't be Christmas without Aussie seafood on the table, like gorgeous prawns and lobster, wild-caught off our shores. Serve them up old-school or with your own special twist. Just look for the MSC blue fish tick label at your local supermarket for seafood that's certified sustainable.
From sustainable wild-caught seafood
To tasty chefs' recipes
This Christmas, peel the difference by choosing MSC certified sustainable seafood.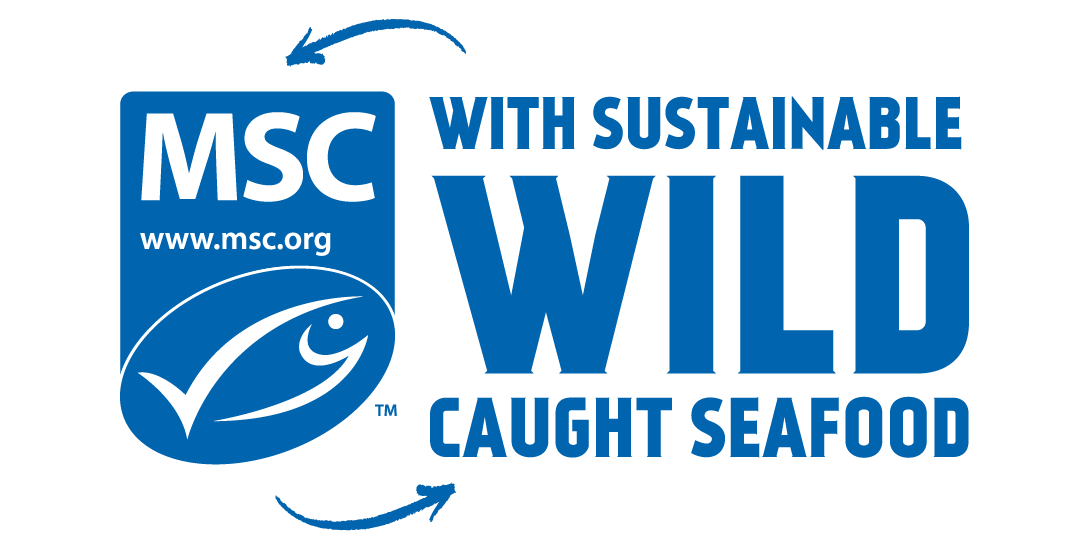 When you choose seafood with the MSC blue fish tick label, you can be sure it's been caught in the wild at a sustainable level – meaning that those fish populations will still be around in the future. By making the sustainable choice, you're helping care for our ocean.
Where to buy sustainable seafood
You'll find MSC-certified sustainable seafood in all major supermarkets and in a selection of independent fishmongers. Just look for the MSC blue fish tick label on the packaging or ticket.

From sustainable wild-caught seafood...
Watch our short 1-min videos and meet the people behind the four MSC-certified sustainable prawn and lobster fisheries in Australia and see the incredible locations and technology used to bring you Australian wild-caught sustainable prawns.

...to tasty chefs' recipes
We've invited four of Australia's favourite chefs to whip up some flipping amazing – and easy-to-follow – seafood recipes for your Christmas spread. Bring your best to the table and make a positive difference with MSC-certified seafood that's wild-caught and future-friendly.

Courtney Roulston, the Banana Prawn

MasterChef veteran and now the host of Network 10's Farm to Fork, Courtney has made the food industry her home. She's been head chef for the Sydney Swans football club and a Coles ambassador, and she brings her culinary know-how to her own catering company.

"Growing up by the Shoalhaven River, I loved fishing, catching crabs and prawning. My Dad taught me how to catch dinner in our old tinnie, but we'd only ever take what we needed."

Discover Courtney Roulston's recipe
Wild grilled banana prawns with charred chilli dressing and crispy cashews
Courtney Roulston
Banana prawns left whole with shell on, grilled & served with charred chilli-spring onion dressing, fried peanuts, coriander & lime
---
Derek Lau, the WA Rock Lobster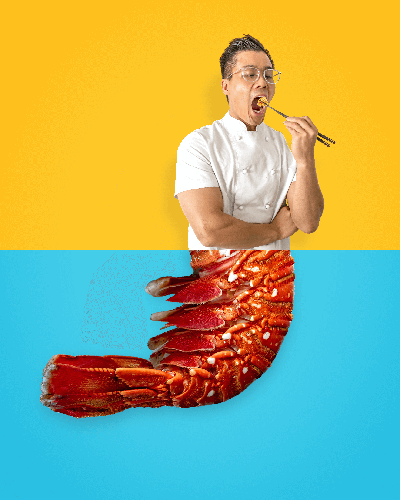 Derek was the clear fan favourite in MasterChef Series 11, known for his dumplings, fried chicken and impossibly speedy doughnut making! A qualified Chartered Accountant and an Investor Relations Analyst, Derek loves pushing boundaries with his creative cooking.

"Knowing where our food comes from is extremely important to me. Ensuring it's from a sustainable source is something I always look for when cooking."
Discover Derek Lau's recipe
Wild Smoked Tom Yum WA Rock Lobster with Mango Salad
Derek Lau
Utilising fresh local lobster straight from Western Australia, this recipe brings out the wonderful sweetness the seafood has to offer. Tom Yum adds the right amount of subtle smoke flavour to finish it off.
---
Harry Foster, the King Prawn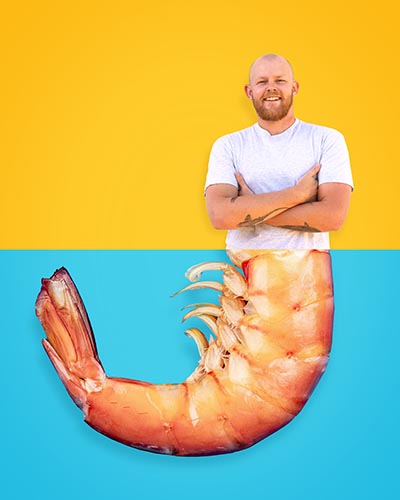 Having grown up beside the ocean, Harry believes in sourcing the highest quality seafood and preparing it in the best possible way. A MasterChef semi-finalist and a maestro of high-end hospitality, Harry loves to share his philosophy on sustainable seafood.
"The ocean is arguably our most important natural asset and protecting and conserving marine ecosystems and making sustainable choices when we source our seafood is vital for the future of our natural fisheries and, of course, our food security."
Discover Harry Foster's recipe
Wild Goong Chae Nam Pla - Thai-style Prawn Ceviche
Harry Foster
This recipe is certainly outside of the square for us folks here in Australia; however, there's a reason that it's such a popular street food in Thailand. It's fresh, spicy and so packed with flavour!
---
Guy Turland, the Tiger Prawn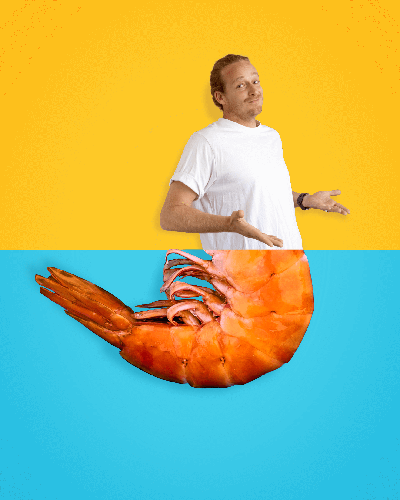 He's the founder, co-owner and face of Bondi Harvest, loved by health-conscious foodies at home and abroad. With his café, The Depot in Bondi, plus books and international food and travel series, Guy continues to share his passion for great food and responsibly sourced produce.

"Being a surfer, free-diver and chef, the ocean has always been my playground and a place I draw life and career inspiration."
Discover Guy Turland's recipe
Coconut & ginger marinated prawns with sweet and sour mango salsa
Guy Turland
My coconut water marinated prawns with sweet and sour mango salsa are a celebration of light, fresh, zingy summer flavours designed to be whipped up in the sun with your friends and family.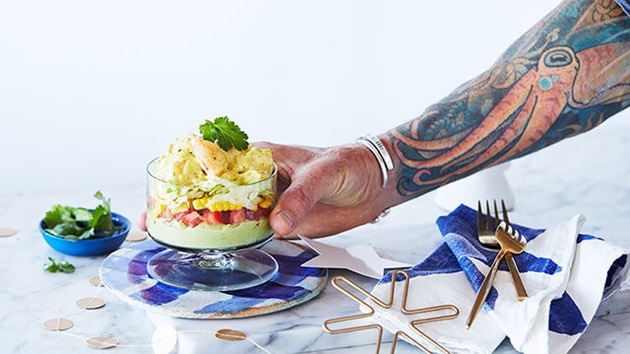 Where to buy, what to look for and the questions to ask.