Over one-third of the world's waters are overfished—but you can help change that!
At the MSC, we're passionate about protecting seafood for generations to come by building a more ocean-friendly Big Blue Future. Everyone has an important role to play in protecting our ocean!

Here is a list of five simple actions that you can take—starting today.
1. Lower your carbon footprint
Your carbon footprint is the total amount of carbon you produce over time (you can estimate yours with this ecological footprint calculator). 

As carbon emissions around the world rise, the global climate crisis worsens—impacting the health of the ocean and its marine life while also threatening the livelihood of fishing communities around the world.

To help combat this, you can make changes that decrease your overall personal footprint. Stuck on where to start? Here are some guiding questions to help you:

Are you able to prioritize proteins with a lower carbon footprint—like wild-caught seafood—a few days of the week?

Is public transit or carpooling an option for your commute to the office?

Are there ways to make your home more environmentally friendly and energy-efficient?
2. Switch to sustainable seafood
Perhaps you've pledged to eat more seafood for your health or maybe you're just a huge fan of a well-made fish sandwich! Either way, did you know that you can show your love of seafood and the ocean by making the switch to certified sustainable seafood?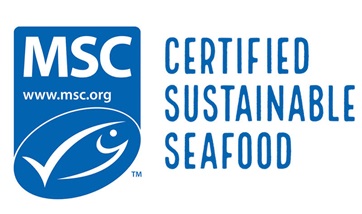 Look for the MSC blue fish label while shopping. When you see this label, you can trust that your wild-caught seafood comes from an MSC certified fishery and that you're supporting that fishery's commitment to being more ocean-friendly.
A great way to make an even bigger positive impact is to diversify the type of seafood you consume. Check out our catalog of sustainable seafood recipes to find your new favorite fish dish.
Bonus: Every time you purchase a product with the MSC label, you are funding real change on the water through the MSC Ocean Stewardship Fund. Five percent of all royalties from MSC certified product sales go towards supporting sustainable fisheries and seafood globally.

3. Have a conversation with your family and loved ones
It takes a movement of people taking small but meaningful actions to make a rippling effect of change. Educate your family and friends about the global crisis of overfishing, then inspire them to take action!

Share our MSC blue fish guide with family and friends before their weekly shopping trip, or gift that snacky coworker some MSC certified pouched tuna!

Help us grow the #FeelGoodSeafood movement online by following, tagging, and sharing your sustainable seafood content with @mscbluefish on Facebook, Twitter, and Instagram. You can also get MSC news delivered directly to your inbox by signing up for our newsletter.
If you need some inspiration, check out this conver-sea-tion with our fisheries expert, Dan Averill!
4. Reduce your plastic waste when eating out or shopping
The average American throws away 270 pounds of plastic, the majority of which ends up in
landfills or our ocean
. Single-use plastics—designed to be quickly used and discarded—make the problem much worse by increasing the total number of
harmful microplastics
in the world's waterways.
To lower your plastic waste, bring reusable bags, bottles, utensils, and containers while eating out or shopping. Another easy action is to choose brands that have made strong commitments to lower their overall carbon footprint.
Several MSC partners are paving the way for the seafood industry, including
Scout Canning
and
Bumble Bee Seafood Company
.
5. Continue educating yourself on environmental and ocean issues
Overfishing is a global crisis
, but it is important to get the facts right before taking action or encouraging others to do the same.
Learn more about why
sustainable fishing exists
; explore the various
fishing gear types
allowed within the MSC program; and understand the role that third-party certification and ecolabeling programs—
like the MSC
—play in protecting our ocean.
When more consumers like you demand sustainable options, more brands, retailers, and fisheries make
larger and deeper sustainability commitments
.
When sustainable fishing practices are more widely adopted in the seafood industry and encouraged by these concerned citizens who vote with their folks, we can continue to enjoy—and protect—seafood for generations to come.
Did you know that your purchase of certified sustainable seafood has helped MSC-certified fisheries make over 1,900 improvements around the world?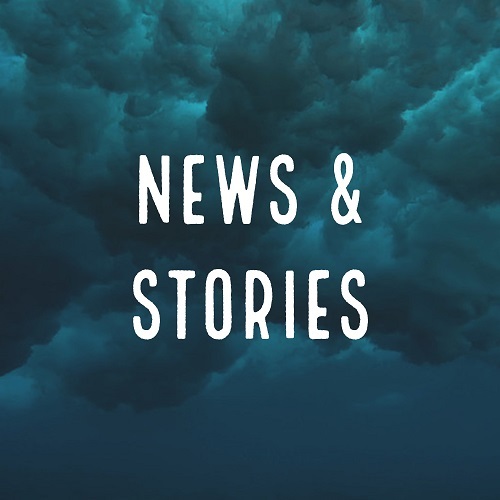 Head to the MSC blog for the latest news about the MSC, sustainable seafood, and general ocean health.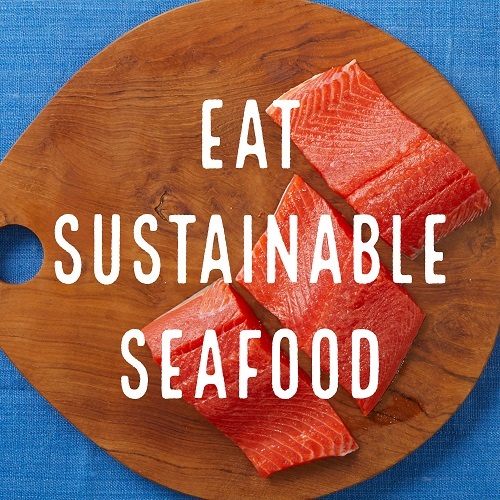 Get inspired to eat more sustainable seafood with recipes and cooking tips, foodie guides, and more!