By Nick Wyke
Want to know the biggest seafood trends for the year ahead? From seacuterie and fin-to-gill cookery, to authentic storytelling and tinned freshwater fish, our crew of
MSC Ambassadors
and sustainable seafood experts reveal what will be making waves in the year ahead.
1. Seaganism
The last decade saw a rise in pescatarians and flexitarians. Now, at the start of the 2020s, a new trend is picking up steam: seaganism, where people follow a vegan diet but include sustainably sourced seafood for healthy extra protein and an occasional fleshy treat. Seagans not only add fish to mealtimes for variety but to benefit from high quality omega-3 fatty acids that can be hard to source on a traditional vegan diet.
It's a trend that dovetails nicely with a renewed focus on home-harvested regional food in places like the US and Britain. This is born partly as a result of lockdown restrictions and quashed international travel as well as a growing awareness of provenance and a desire to support local farmers and fishers. In its annual Food and Drink Report 2021, the UK supermarket Waitrose noted that sales in British seafood have tripled in the past six months.
Tempted by seaganism? Check out our delicious and nutritious sustainable fish and seafood recipes from around the world.
2 and 3. Seacuterie and fin-to-gill dining
Fish chefs and food pioneers are reinventing two major trends of the past decade from the meat industry – artisan charcuterie and nose-to-tail dining. In the seafood world, this translates to seacuterie and fin-to-gill eating. With the former, chefs from Australia to Ireland are sharpening their knives and experimenting with the ways to cut, cure and serve raw fish slices. Expect to see more piscine platters on restaurant menus comprised of the following or similar: "sealami" made from tuna and peppers, a marine based mortadella produced from squid, and wafer-thin slices of air-dried smoked halibut as an alternative to smoked salmon or prosciutto.
Driven by cost and sustainability concerns it was only a matter of time before chefs started widening the net to use every part of the fish. At the helm of this zero-waste movement is Josh Niland, a seafood chef and fish butcher in Sydney, Australia, whose cookbook is the bible of whole fish cuisine. The possibilities are endless and, rather like offal, often taste much better than they sound. In the next decade, we can expect more chefs to move beyond fish-head soup, and offer such fishy delights as grilled salmon tongue, tartar or burgers made from scraped carcass, pan-seared halibut cheeks and collars, fish-eye crackers, and aioli made from fried salmon skin oil. Some of these ideas take guts to cook, quite literally, so home cooks might just want to start with a stock made from fish bones.
"In 2021 we will see more interest in the full use of seafood. Today, nearly half of each fish – the byproducts, which are perfectly good proteins – is thrown away in most countries," says Thor Sigfusson, founder of the Iceland Ocean Cluster and author of The New Fish Wave: How to Ignite the Seafood Industry. "In 2021 this will change – the 10 million metric tonnes of global wasted fish protein will become the talk of the town."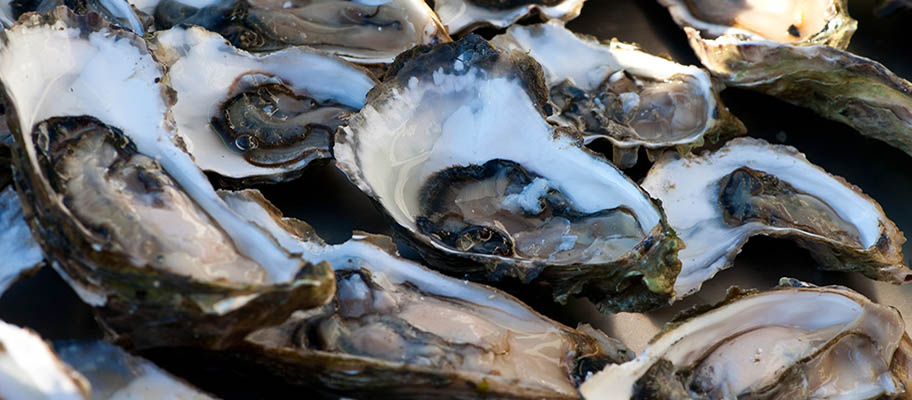 4 and 5. Reinventing lake fish and oyster tastings
"In Finland, there is definitely a trend for ethical domestic small fish such as lake pike, roach, and perch. They are sold tinned in canola oil as a 'tuna replacement''" says Jesper Bjorkell, sushi guru and chef at the Hanko Sushi restaurant chain in Finland and an MSC Ambassador. Other innovations using freshwater fish from clean Finnish lakes include a seasoned shaved 'kebab meat', tar-flavored whitefish and pike marinade, and ready-to-grill pike steak with smoked cheese. Across the border in Sweden, to keep their wild catch sustainable for future generations, a cluster of small-scale pike-perch lake fisheries have become MSC certified.
"Also, we are seeing more fresh oyster tastings going on at restaurants and in premium supermarkets," adds Bjorkell. "Oyster experts are on hand to explain the different varieties and share matching food and wine tips – a glass of bubbly in hand, of course."
6. Growth of seafood delivery and take-out concepts
"As every restaurant in Belgium had to close during the coronavirus lockdown, delivery and take-out concepts popped up everywhere," says Jan Kegels, restaurateur and MSC Ambassador in Belgium. "Restaurant meal kits were popular. At Jean Sur Mer, we ran a drive-in takeaway with a simplified menu including a cod burger with pickled vegetables and jalapeño sauce and Pimp my Shrimp, a shrimp croquette in a crispy bun with fresh herbs and rouille mayo. And our sustainably packaged Fishermen's Box, which is delivered to the door full of MSC certified treats such as 'Umami' oysters, lobster, and king crab, proved popular. These 'pivoting' trends are set to continue in 2021, along with reopening of restaurants."
7. Accountability, authenticity and abundance
"We should take 2020 as a lesson to always be prepared for the future. In the spirit of never wasting a crisis, accountability, authenticity, and abundance will be big trends in 2021," says Lucas Glanville, Director of Culinary Operations Grand Hyatt Singapore and South-East Asia.
"Enjoying seafood when it is in abundance is ultimately the best way to savor it, especially when it is in season. During its peak, consumers are able to get the best value. We are all accountable for the future of the ocean; be authentic and responsible in your choices and there will be an abundance of seafood and marine life for generations to come."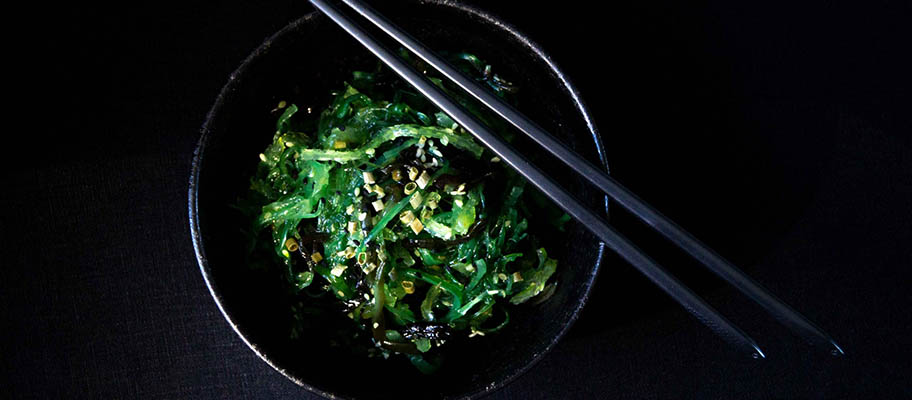 © Dilara Yilmaz on Unsplash
8. Superfood seaweed
With healthy living high on many people's agendas, plant-based foods with wellness credentials can expect brisk sales. In fact, sales of seaweed, or sea vegetables, have soared in the past decade. Food entrepreneurs are adding it to everything from Sea Nuggets and Weed Burgers to seasonings, butters, and sun-dried seaweed snacks; chefs, too, such as David Chang in New York (tingly sweet potato and kelp bowl) and Fabrizio Ferrari in Italy (seaweed pesto), to encourage interest in an ingredient that not only tastes good but is healthy for the body and the ocean.
"Seaweed is both highly nutritious and delicious," says Patricia Bianchi, Aquaculture Stewardship Council-MSC Seaweed Account Manager. "Historically it has been consumed in Asia, but more people are getting a taste for seaweed in Western countries. Due to the rapid growth of global seaweed production and its increasing economic importance, it is vital that the sector is managed sustainably."
Look out for certified wakame, kelp, hiziki, and nori. Like Japanese dashi stock, they add an elusive savory "umami" flavor to miso soup and noodle broths and, depending on how they are cooked, a crispy or velvety texture to salads and stir-fries.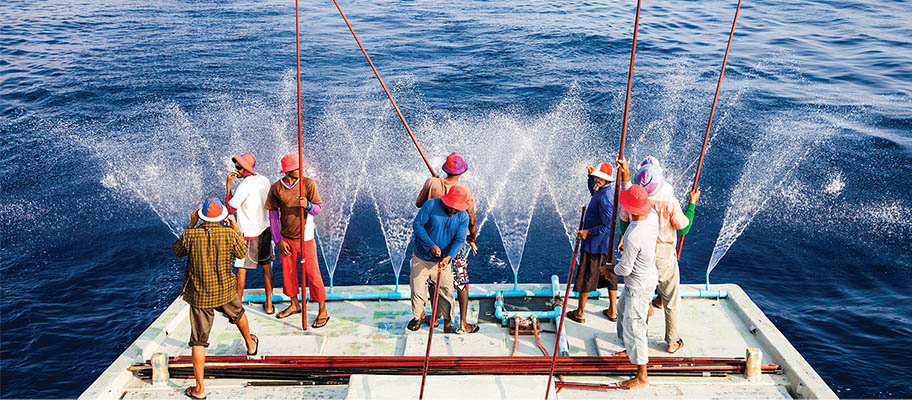 Maldives pole and line tuna fishers © Nice and Serious / MSC
9. Hunger for stories that stick
Whether it's five days at sea on a halibut boat in the stormy Pacific Northwest or pole-and-line fishing for skipjack tuna in the Indian Ocean, consumers can feel very disconnected from the fishers' experience. And yet a good back story can be a persuasive factor in choosing one brand from another. In the next decade, more brands will celebrate the unique selling points of MSC certified producers through storytelling. According to the Dutch-based Centre for the Promotion of Imports from developing countries, certifications are a way of providing evidence of authenticity.
"There will be a greater interest in seafood and its origin in general," adds Frida Ronge, culinary director at Tak, a restaurant in Stockholm serving Japanese food with Nordic flair. "Not only do people want to know that it has been sustainably caught but they also want to know about the social and working conditions of those in the industry."
10. Scalable fish-skin technology
In her work as a marine conservationist and fish harvester, Canadian MSC Ambassador Tiare Boyes fully understands the importance of innovation in the fishing industry. She says: "On this finite blue planet we need to innovate to more efficiently and more sustainably utilize our marine renewable resources. While the MSC helps consumers like me to make informed choices about which sustainable seafood products to buy, other organizations help ensure that the non-edible seafood products we harvest are also utilized."
Boyes flags up Kerecis, a company working in the regenerative-tissue market in the United States and around the world that is using fish skin to help prevent amputations caused by diabetic wounds and heal other types of tissue damage for patients. The sustainably sourced fish-skin graft provides a "platform" rich in naturally occurring Omega-3 polyunsaturated fatty acids into which healthy new human skin can grow.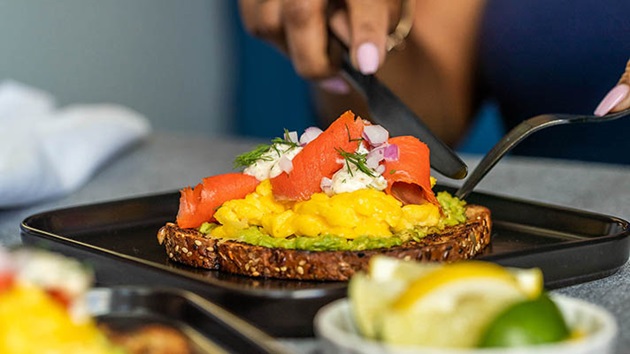 Our in-depth guides on the best ways to cook popular species like tuna, salmon and more.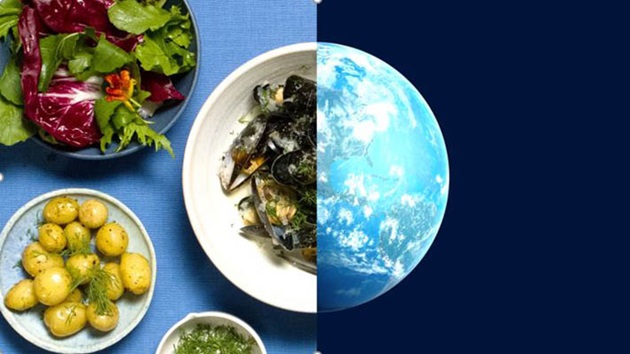 10 amazing chefs from around the world help you cook their delicious, healthy and future-friendly recipes at home. With key species facts to help you make the right seafood choices.