Jean sur Mer, also known as Jan Kegels, is a food truck chef, a caterer and the author of a cookbook 'Crazy about the North Sea', with a huge passion for North Sea Fish. His food truck is the first and only MSC-certified foodtruck in Belgium.
Ocean Ambassador Q&A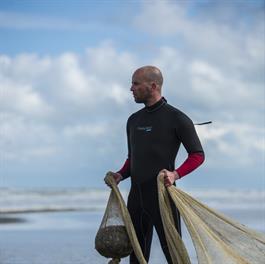 Jan, when and how did sustainability first become important to you?
When I was 10 years old and saw all the tropical fish in the fish store. I was thinking why weren't there more local species.

What's your favourite sustainable fish dish?

Blue mackerel, freshly caught, with some soy sauce – pure sea!

Which of your current projects are you most excited about?

I'm working on fine tuning our new product, the North Sea crab croquette, which includes sourcing the crab meat under the MSC label. Peter, our chef, is very creative, so the inspiration level is pretty high.

When you're too tired to cook at home, what do you eat?

I would take a look at my takeaway app or try to convince my wife to cook for me.

How did you fill your time during coronavirus lockdown?

Looking for new challenges and realising them. We tried 3 different concepts and all 3 of them will become part of our business model. The first one is delivery of fresh fish and frozen products to the doorstep, number 2 is with delivery platforms who bring our street food to the clients. Number 3 is our DRIVE IN which we built with our foodtruck. In every concept we use our MSC certified products!
What's the best seller at your foodtruck?

The best seller by far is our fishburger made with MSC certified Alaska pollock.

What are your top tips for preparing your favourite fish dish?

Eat regional fish in the right season with a seasonal vegetable.
Can you give me an example of a seasonal Belgian dish?
It is autumn now so it's the middle of the grey shrimp period. In Belgium we specialise in tomatoes with grey shrimps caught in our North Sea. They are served with salad, mayonnaise and a dressing.

What do you like to drink, alongside a seafood dish?
A dry wine or a Rodenbach (a Flemish barrel-aged sour beer) , perfect with some grey shrimps.

What advice would you give to someone who is new to cooking seafood?

The freshness of the seafood is gonna be the star of your dish! Keep it simple.

Do you have a favourite kitchen gadget?

My Japanese filleting knife. It's very sharp and has a perfect hand-shape profile. It's part of Jean sur Mer!
If you could be a marine creature, which would you be?
That's easy. In the boy scouts, a long time ago, they compare your character to those in the animal world. So, it's funny but true, my character was a perfect match with a seal!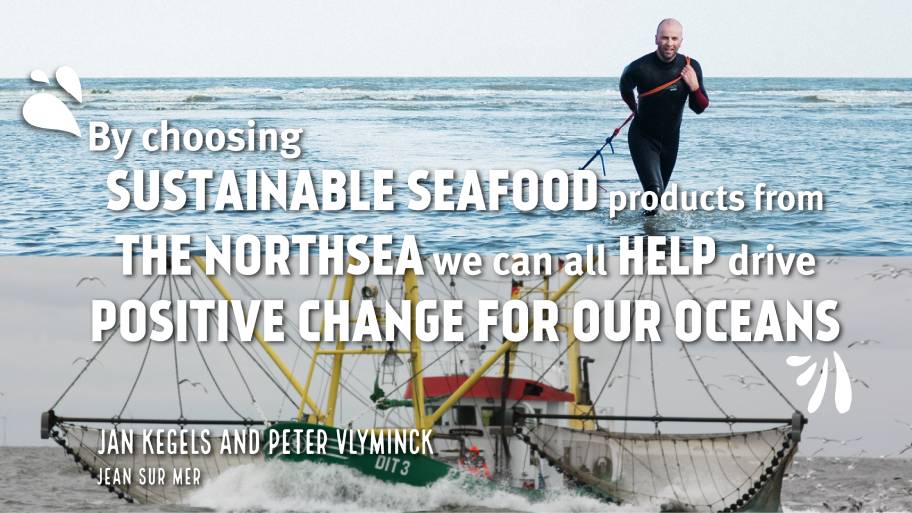 Meet all the Ocean Ambassadors
From award-winning chefs to adventurers to photographers, the Ocean Ambassadors are united by a love of the oceans and the seafood they bring us. Meet these advocates of healthy, sustainable seas.