Independence, transparency, impartiality and multi-stakeholder governance are central to the MSC's values and commitment to continually maintain and strengthen world-leading standards.
We work hard to ensure our standards, strategy and decision-making take account of the views, expertise and experience of a wide range of stakeholders, from academia and government, the fishery and market sectors, and the environmental NGO community.
Our governance structure involves a wide range of stakeholders with different perspectives to ensure that the MSC's decisions are balanced, reflecting many sectors and interests.
In addition to our governance groups, stakeholders are invited to participate in consultations on our standards and requirements, and are encouraged to participate in independent fisheries assessments.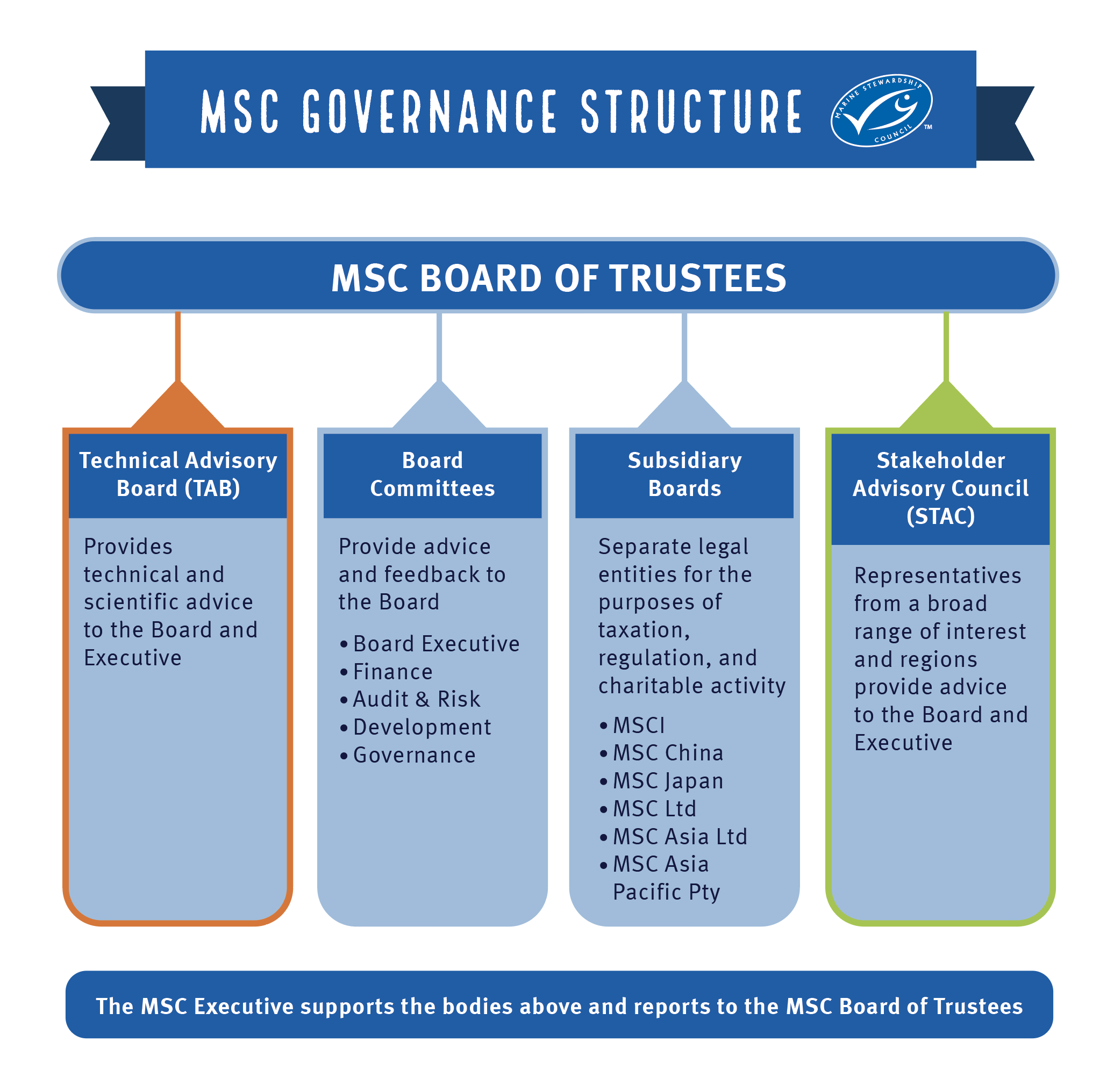 In addition to our governance bodies, standing and ad hoc working groups may be established by the Board, Technical Advisory Board or Stakeholder Advisory Council to address specific regional or topical issues. Their members come from the MSC Board, Technical Advisory Board and Stakeholder Advisory Council, and may include other independent experts who are invited to advise the MSC.
The Board of Trustees is also supported in its work by a number of Board Committees, which meet throughout the year to reflect in detail on specific areas of the MSC's activities and operations. Their membership is primarily drawn from the Board of Trustees.
If you are interested in participating in the MSC's stakeholder consultations, or if you have any questions about our governance structures and processes, please contact the MSC's Chief Operating Officer.
The MSC Board of Trustees
The MSC Board of Trustees is our governing body. With advice from the Technical Advisory Board and Stakeholder Advisory Council, it sets the strategic direction of the MSC, monitors progress and ensures the MSC meets its objectives.
The Board of Trustees meets 4 times a year and has a maximum of 15 members.
Main activities
Ensuring the MSC meets its charitable aims
Setting the strategic direction of the MSC, and monitoring progress in delivery of strategy
Ensuring that the MSC is financially secure
Publicly accounting for expenditure and income
Ensuring the MSC operates in a legally compliant manner in relevant jurisdictions
Appointing new Board members and key MSC staff
Appointing members of the Technical Advisory Board and Stakeholder Advisory Council
Leadership
The Chair of the Board of Trustees leads the Board and is elected for a term of three-years, and may serve up to three terms. Another trustee may be elected as Vice-Chair.
Appointments
Trustees are chosen for their knowledge, expertise and support for the MSC. Membership is balanced with representatives from different sectors and geographical regions (as well as other relevant demographic criteria) to reflect the broad mix of stakeholders who have a stake in the MSC's mission.
Potential new Board members are identified by existing members, and following a review process, suitable nominees are approached for interview. Favourable references must be provided, and there must be consensus amongst all Board members on the appointment of a new candidate.
Trustees are nominated by the Board in a personal capacity, not as representatives of their organisations. They serve a maximum three-year term and may stand for reappointment.
The Chair of the Technical Advisory Board and both Co-Chairs of the Stakeholder Advisory Council have a seat on the Board to ensure that these important governance bodies are represented in Board decisions. The Chair of the MSCI Board is also an ex officio member of the Board of Trustees.
MSC Board Trustees
Dr Werner Kiene - Chair


Appointed as Chair of the Board in July 2013. Dr Werner Kiene has over 40 years' experience in key strategic positions in global development, leading international multi-stakeholder initiatives in the fields of food security and sustainable resource management. He has a background as an agricultural economist and previously served as Chair of the World Bank Inspection Panel and as Chair of the Compliance Review Panel of the Inter-American Development Bank. He has been involved in Fairtrade Certification and held leadership positions in the UN World Food Programme, the Ford Foundation, and German International Cooperation-GIZ.
Mr Paul Uys - MSC International Board Chair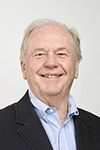 Appointed to the MSC Board in 2015, Mr Paul Uys is a senior executive with 40 years global retail experience specialising in brand creation, product development and sourcing. He was recruited from Woolworths South Africa to join Loblaw Companies, Canada's largest supermarket, to head the emerging product development department of their control brands. In his latter days at Loblaw he spearheaded its sustainable seafood procurement initiative and played a key role in establishing its responsible sourcing position "Food for the Future." In 2013, Paul retired from Loblaw, and advises various organisations, including WWF Canada, on strategic ocean industry matters. He became Senior Director, External, at the University of Guelph's, Canada's food university, to help establish the Arrell Food Institute. He is currently the chairman of Canada's national bird organisation, Birds Canada, and a member of the advisory board of the newly created Canadian Agro-business Sustainable Initiative (CASI).

Mr Kristjan Th. Davidsson – Finance Committee Chair

Appointed to the Board in July 2021. Kristjan Th. Davidsson is an Icelandic seafood industry specialist with more than 35 years of executive and non-executive roles within and related to the international seafood industry, in Iceland, Norway, Chile and Peru. Kristjan's working experience spans fishing, production, trading/sales of seafood, technology and services, finance, management, consulting, banking and financial advisory. He has held and holds non-executive roles in companies within the seafood industry, fishing/production/sales, services and technology, banking, internet service and fibre provider, and a pension fund. He currently manages his own consulting business and an investment company.
Mr David Lock - Audit Committee Chair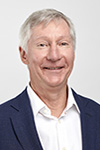 Appointed to the Board in November 2018 , Mr David Lock is an experienced Australian director, currently serving on the boards of several agribusiness and infrastructure companies. David has extensive experience in the Australian seafood industry, having been the Managing Director, and currently Chairman, of Mareterram Limited, a fishing company based in Western Australia. Prior to Mareterram, David was Chief Executive of the Craig Mostyn Group for 12 years.
David is also Chairman of the Audit & Risk Committee of Water Corporation. He has previously been Chairman of the West Australian Food Industry Association. In 2012 he was awarded the National Australia Bank Agribusiness Leader of the Year, and in 2013 he was recognised as an Australian Export Hero by the Export Council of Australia. David is a Chartered Accountant with a background in insolvency and is a Fellow of the Australian Institute of Company Directors.
Mr Giles Bolton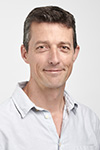 Appointed to the Board in January 2019, Mr Giles Bolton is Director of Responsible Sourcing and Packaging at Tesco, one of the world's largest retailers. He leads a team of 60 environment, human rights and packaging experts across ten key sourcing countries, responsible for ensuring good working conditions and sustainable practices across Tesco's supply chain. Prior to Tesco, Giles had a ten-year career as an aid worker for the British Government, managing development programmes in Kenya, Rwanda, Iraq, and on trade.

Giles is on the Board of the Ethical Trading Initiative and is co-chair of the Consumer Goods Forum working group on Forced Labour. He chairs the aid transparency NGO Publish What You Fund, and is author of the activist book Aid and Other Dirty Business.
Ms Maria Damanaki, Development Committee Chair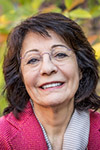 Appointed to the Board in September 2019,Ms Maria Damanaki is serving as a principal advisor for SYSTEMIQ/ London, and the Paradise Foundation/China. She served as Global Managing Director for Oceans at The Nature Conservancy (2014-2020), running marine programs in 27 countries, across all continents, focused on transforming how the world manages its oceans, including sustainable fisheries management, large-scale protection and restoration of coral reefs and other ecosystems.

Maria also co-chairs the UN Sustainability Committee for Blue Growth, and co-chairs the advisory network of the High-Level Panel for Oceans created by the Norwegian Prime Minister and 13 PMs around the world. She is a member of the Friends of Ocean Commission of the World Economic Forum. She sits on the Board of Directors in Oxford Martin School Ocean Program, University of Oxford, the Boards of Monaco Ocean Foundation and Oceanographic Institute, the board of European Marine Regions Forum.

Dr Kevin Stokes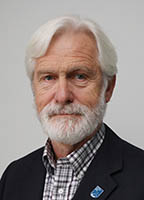 Appointed to the Board in July 2020. Dr Kevin Stokes is a fisheries science, management, and policy consultant with extensive international experience. He has held senior management positions in both the public and private sector as a fisheries scientist, manager, and adviser. He has provided advice nationally and internationally at senior governmental and ministerial levels, as well as to the fishing, processing and retail sectors. Kevin has acted as a fisheries assessor, auditor, and peer reviewer for multiple MSC certification assessments for a number of Conformity Assessment Bodies.
The MSC Technical Advisory Board
The Technical Advisory Board advises the MSC Board of Trustees on technical and scientific matters relating to the MSC Standards, including developing methodologies for certification and accreditation and reviewing the progress of fisheries certifications.
Main activities
Advising the MSC Board on the MSC Standards
Maintaining documents relating to the MSC Standards
Developing methodologies for certification and accreditation
Reviewing the progress of and advising on fisheries certifications.
Leadership
The Technical Advisory Board is appointed by the Board of Trustees, based on recommendations from the TAB. The Chair has an ex officio seat on the MSC Board of Trustees, so is involved in all Board activity.
Appointments
The MSC Board of Trustees appoints new members to the Technical Advisory Board, with the aim of bringing a range of experience, skills and geographical representation. Members are nominated in a personal capacity not as representatives of their organisations. Members serve a 3-year term and may stand for reappointment.
Read the MSC Technical Advisory Board Terms of Reference and Operating Framework
Technical Advisory Board members
Dr Rebecca Lent (USA), Technical Advisory Board Chair
Appointed June 2019

Executive Secretary of the International Whaling Commission, a marine economist with expertise in Endangered, Threatened and Protected Species.
Dr Chris Zimmermann (Germany)
Appointed June 2010
Director of the Institute of Baltic Sea Fisheries, expert on fisheries stock assessment and management systems.

Mr Adam Swan (UK)
Appointed September 2008

Brakes, expert understanding of the seafood industry and chain of custody.
Dr Tim Essington (United States)
Appointed July 2011
Professor of Fisheries Sciences at the University of Washington, focussing on fisheries, aquatic ecology, predator-prey interaction, ecological modelling and food webs.
Dr Keith Sainsbury (Australia)
Appointed March 2005
Fisheries assessment scientist working for Sainsolutions; expert on aquatic ecosystems and fisheries management systems.

Dr Victor Restrepo (USA)
Appointed July 2012
Chair, Scientific Advisory Committee, and Vice-President for Science, International Seafood Sustainability Foundation (ISSF). Expert in tuna, large pelagics and Regional Fisheries Management Organisations.
Ms Michèle Stark (Switzerland)
Appointed June 2016
Executive Advisor, Seafood Advisory Ltd, with expertise in sustainable aquaculture analysis, impact assessments, seafood standards, and certification and accreditation systems.
Dr Florian Baumann (Germany)
Appointed January 2017
Head of Quality Assurance, Frozen Fish International GmbH, Chair of the Scientific and Technical Committee of the German Fish Trade Association, with expertise in auditing and traceability.

Mr Jose Augusto Pinto de Abreu (Brazil)
Appointed June 2019

Managing Director of Sextante Consultoria, expert on management systems, standardization and regulation, conformity assessment, risk management, and sustainability.
Ms Jacqui Dixon (South Africa)
Co-opted Member

Technical Advisor to the Hong Kong Sustainable Seafood Coalition, based in South Africa.

Prof. Wisdom Akpalu (Ghana)
Co-opted Member

Dean of Research and Graduate Studies, Ghana Institute of Management and Public Administration.

Ms Adriana Fabra (Spain)
Co-opted Member

Consultant and legal expert in national and international fishery management.
The MSC Stakeholder Advisory Council
The MSC Stakeholder Advisory Council (STAC) provides advice to the MSC Board of Trustees and input into the MSC's review processes. It includes representatives from the seafood industry, conservation community, market sector and academia. Its membership reflects diverse experiences, geographies and interests in relation to the work of the MSC.
The Stakeholder Advisory Council is also a formal channel through which all stakeholders, whether members of the Stakeholder Advisory Council or not, can provide their views to the MSC.
Formal correspondence sent directly to individual Stakeholder Advisory Council members or to the STAC collectively will be forwarded to MSC's executive (Alene Wilton – MSC's Chief Operating Officer) and copied to the Stakeholder Advisory Council Co-Chairs. The MSC will respond, as appropriate, in accordance with its public correspondence protocol. The Stakeholder Advisory Council will not enter into direct correspondence.
Main activities
Provides views, advice, recommendations and informed opinions to the MSC Board of Trustees on the MSC Fisheries and Chain of Custody Standards, their implementation and application.
Provides strategic and tactical advice on other functions of the organisation, including where appropriate, commercial, development, outreach and communications programs.
Provides advice and views on existing and emerging issues which may affect the ability of the MSC to implement its program and achieve its strategic goals, and to bring new issues that may affect the MSC's ability to achieve its mission to the MSC for consideration.
Addresses and gives views on specific matters on which the Board of Trustees requests advice.
Submits its views to the MSC Board of Trustees, which considers this input when making decisions.

The Stakeholder Advisory Council meets at least once per year.
Leadership
The Stakeholder Advisory Council has two Co-Chairs, serving 3-year terms. These are arranged so that the Co-Chairs have staggered appointments. Each Co-Chair serves as an ex-officio member of the MSC Board of Trustees.
Appointment and structure
Appointments to the Stakeholder Advisory Council are made by the MSC Board of Trustees. Members normally serve three year terms, and may be appointed for up to two terms.
The Council comprises up to seventeen members, six of whom are from the seafood industry (processing or harvest), six of whom are from the conservation community; and two from the market sector. Within this membership, the MSC strives to ensure adequate representation from developing world and small-scale fishery interests. The remaining three seats on the Council are undesignated, and used to ensure a balanced membership in the light of the MSC's strategic objectives.
Read the MSC Stakeholder Advisory Council - Terms of Reference
Further information
Please email Alene Wilton, MSC Chief Operating Officer for further information on the MSC Stakeholder Advisory Council.
Stakeholder Advisory Council members
Ms Heather Brayford – Stakeholder Advisory Council Chair, Government of Western Australia, Department of Primary Industries and Regional Development, Australia
Appointed August 2017
Dr Johann Augustyn, SADSTIA, South Africa
Appointed August 2017
Mr Damien Bell, BellBuoy Seafoods (Primary Producer, fisher), Western Australia. Appointed July 2022.
Mr Rory Crawford, Birdlife International/RSPB, UK
Appointed August 2017
Mr Christian Haller, CR-Manager, ALDI Nord, Germany.
Appointed July 2022.
Mr Marcelo Hidalgo, Fishery Consultant, PNG Fishing Industry Association, Netherlands. Appointed July 2022.
Ms Yumie Kawashima, Aeon, Japan
Appointed August 2017

Mr Tor Larsen, Norwegian Fishermen's Association, Norway
Appointed August 2017
Dr Ghislaine Llewellyn, WWF International
Appointed in June 2019
Ms Carmen Revenga, The Nature Conservancy, USA
Appointed August 2017
Ms María José Espinosa Romero, Communidad y Biodiversidad A.C (COBI), Mexico
Appointed June 2019
Dr Bryce Stewart, Senior Lecturer & Director for Engagement and Partnerships, Department of Environment and Geography, University of York (UK)
Appointed July 2022
Ms Mod Talawat, UN Office for Project Services, Programme Management Specialist (National Coordinator), Thailand.
Appointed July 2022.
The Marine Stewardship Council International Board
Marine Stewardship Council International (MSCI) is a wholly owned trading subsidiary of the MSC. Its Board provides oversight of MSCI's commercial and marketing activities, which are primarily focused on ecolabel licensing, and supporting public education campaigns and growing awareness and understanding of sustainable seafood and the MSC ecolabel.
Membership includes the Chair of the MSC Board of Trustees and the MSC's Chief Executive.
The Chair of the MSCI Board is an ex officio member of the Board of Trustees.
MSCI Board members
Mr Paul Uys, MSCI Chair

Dr Werner Kiene, Board of Trustees Chair
Ms Valentina Tripp
Mr Giles Bolton
Mr Fernando Lago

Mr Rupert Howes, MSC Chief Executive

Subsidiary boards
The MSC has established several other subsidiary companies in key jurisdictions, most of which are registered charities. These are separate legal entities for the purposes of taxation, regulation and charitable activities. Each has a board to oversee its operations.
All our main governance bodies include representatives from different geographical regions, ensuring that our strategies, standards and policies are globally applicable. All members must conform with our Declaration of Interest policy.
MSC Articles of Association
| | |
| --- | --- |
| Date of issue: | 20 December 2019 |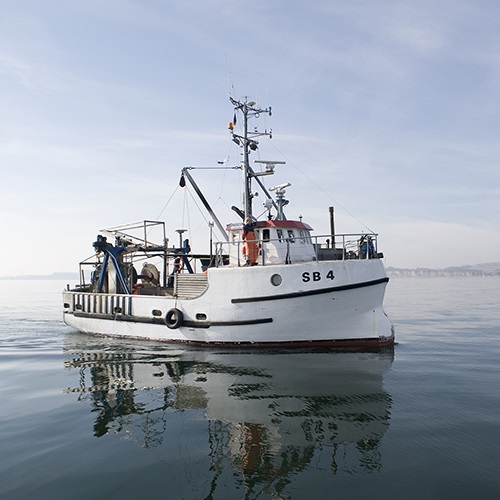 Read or download the MSC Annual Report and other documents. For 20 years we've been part of a team effort to keep oceans healthy and seafood sustainable.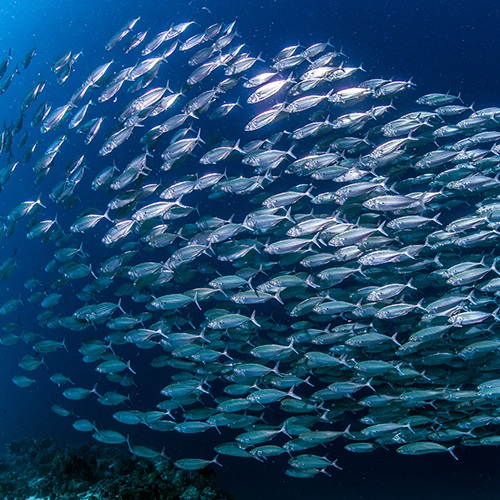 It's vital that everyone, from fishers to retailers, scientists to consumers, has confidence in the blue MSC label.