The sustainable seafood industry has shown continued resilience in the face of the ongoing Covid pandemic and supply chain issues arising from the Russian invasion of Ukraine. Against this backdrop, the volume of catch from MSC certified fisheries increased in 2021-22 to 12 million tonnes or 15% of all assessed wild marine catch.
This year also marks the MSC turning 25, following what CEO Rupert Howes says has been an "extraordinary journey".
This year's annual report shows the enormous impact our partners have had on the sustainable seafood market, but also the challenges ahead.
On the water
Conceived by WWF and Unilever in 1997, the MSC program has grown from the first 3 fisheries to adopt its Standard – Western Australia rock lobster, Thames Blackwater herring and Alaska salmon – to 539 fisheries certified worldwide.
Proportion of global catch that is MSC certified: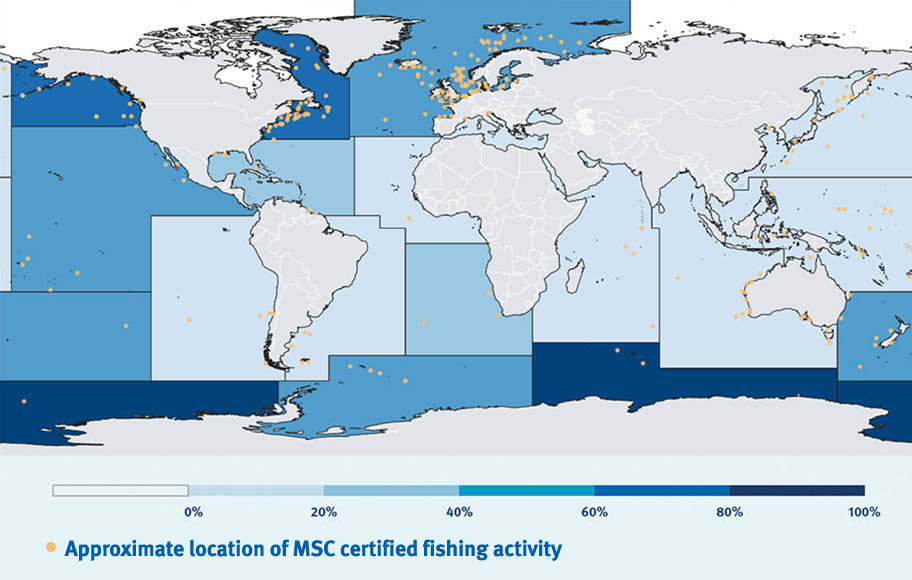 Fisheries engaged with the MSC* are responsible for, among other things, 74% of wild white fish catch, 57% of tuna, 83% of global wild salmon catch and 14% of global wild lobster and crab catch.
In the marketplace
Away from the water, commercial organisations partnering with the MSC continue to be visionaries of the sustainable seafood movement.
The MSC has gone from celebrating the launch of the 100th MSC labelled product in 2002 to 20,447 products in 2022. These blue-labelled products are found in 62 nations worldwide, through 46,277 sites that hold an MSC Chain of Custody certificate and have a retail value of US$12.28 billion.
Down the years, visionary commercial partners have facilitated the growth of sustainable seafood:
2004 – Iberconsa increases sustainable seafood supplies in Southern Europe, supporting the certification of South African hake
2006 – Lidl launches Europe's first and largest private-label product range with the blue MSC label. Aeon launches the first MSC labelled product from a large-scale retail chain in Japan.
2011 - McDonald's begins serving MSC labelled fish across all its restaurants in Europe, which sell around 100 million Filet-o-Fish sandwiches each year.
2015 - IKEA commits to sell only certified sustainable seafood to its 650 million visitors in 49 markets.
These brands and many others have enabled millions of consumers to make a responsible choice and continue to drive greater sustainable sourcing in the retail sectors, resulting in an increase of certified seafood catch.
This dedication has been vindicated by growing consumer awareness and demand for sustainable seafood. Data from our 2022 consumer survey, conducted by market researchers GlobeScan, shows that consumers across multiple markets increasingly recognise the connection between their shopping habits and the state of the ocean: buying sustainable seafood was the most common action consumers took to protect the ocean - and they trust the MSC label.
A new standard
This year sees the release of the latest version of the Fisheries Standard, the global benchmark for sustainable fishing. Dr Rohan Currey, MSC Chief Science & Standards Officer says: "By distilling science, knowledge and best practice into a tangible set of requirements for fisheries, this Standard provides one of the most powerful tools we have to ensure a sustainable future for our fisheries and oceans."
The Fisheries Standard 3.0 is the culmination of four years intensive work – our own research, significant independent research and over 6,000 submissions from stakeholders. It contains significant improvements to help fisheries protect marine life and improve best practice.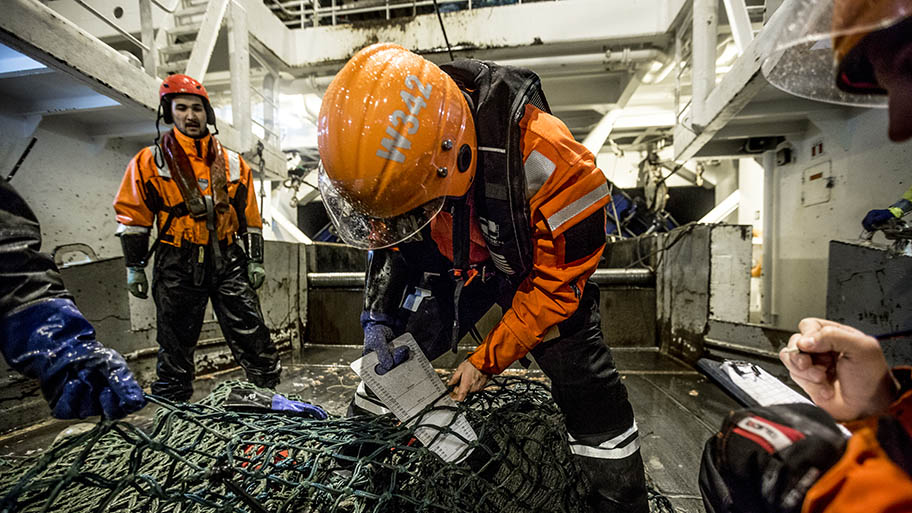 The new Standard builds on the critical work of fisheries. Up to 31 March 2022, fisheries certified to the Standard made 2,087 improvements – with 418 improvements since 2019 alone. These include:
161 improvements benefiting Endangered, Threatened and Protected (ETP) species.
76 improvements benefiting fishery management, governance and policy
107 improvements benefiting stock status and harvest strategies
74 improvements benefiting ecosystems and habitats
The new Fisheries Standard includes stronger measures on:
Fisheries' impacts on ETP species
Shark finning
The prevention of and risk from discarded "ghost gear"
Other Standard updates include:
Simplified language to remove ambiguity and make assessments more efficient and consistent,
New requirements to ensure assessments are made on a solid evidence base,
New provisions regarding harvest strategies on shared stocks.
Accessible pathways to sustainability
We continually seek to increase accessibility to our program. In 2021 – 2022, via our Pathway program, we enabled 14 projects in 20 developing economies, resulting in 54 fisheries implementing action plans for their journey toward sustainability.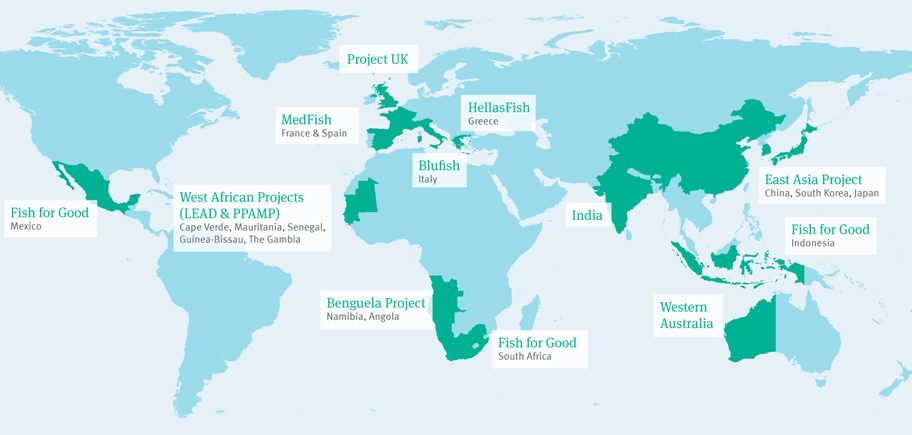 Investing in progress: the Ocean Stewardship Fund
By channelling 5% of the royalties from MSC labelled products into the Ocean Stewardship Fund (OSF), we promote scientific research and progress in fisheries.
To date, the MSC has awarded US$2.8 million to 64 projects and fisheries (40% of which directly supported developing economy fisheries) in 18 countries, with 24 research projects funded through grants for fisheries science.
A vision for the future
The MSC's mission to contribute to the health of the world's oceans is becoming increasingly important as the planet looks to address future challenges. The MSC is already aligned with United Nations Sustainable Development Goals, in particular SDG-14 - 'Life Below Water' and SDG-2 - 'Zero Hunger'. To support these global efforts, the MSC has set an ambition of engaging over 30% of wild capture marine landings in our program by 2030.
In September 2021, the Blue Food Assessment (Stockholm Resilience Centre, Stanford University and EAT) highlighted the crucial role of sustainable, well-managed seafood in alleviating hunger and reducing carbon emissions, while the State of the World Fisheries and Aquaculture (SOFIA) Report (2022) sees 'blue foods' as the key to solving food security issues.
The SOFIA Report also confirmed that 82.5% of the volume of fish landed globally comes from sustainably fished stocks, demonstrating that many of the world's commercial fisheries have already made significant progress towards improving their sustainability. And while 35% of the world's fish stocks remain overfished, the UN's Second World Ocean Assessment suggests 98% of those could recover by 2050 with appropriate management.
Twenty-five years on from the ambitious idea of our founders, our mission is as pertinent as ever. MSC CEO Rupert Howes says: "At the MSC we are humbled by what our partners have achieved over the last 25 years and are determined to continue playing our part in tackling the challenges ahead."
* Engaged means certified, suspended or in assessment to the MSC Fisheries Standard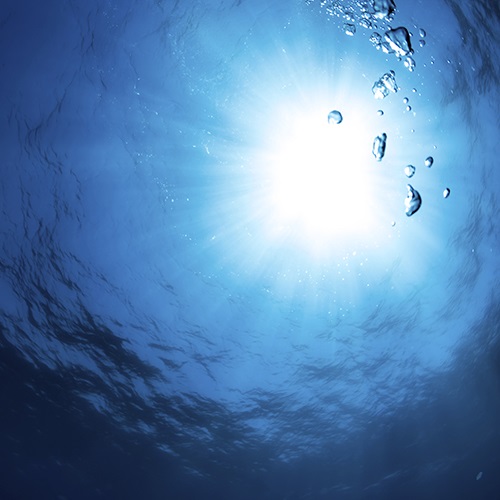 Our Strategic Plans provide essential direction to help us make the greatest improvements to marine environments.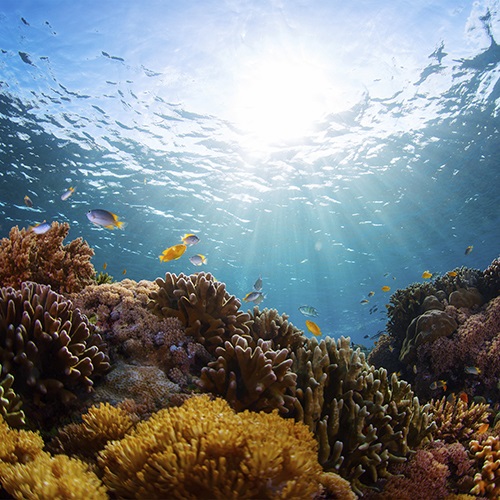 Data from the MSC is used by the UN Environment Programme to track progress towards international goals to end overfishing and protect biodiversity.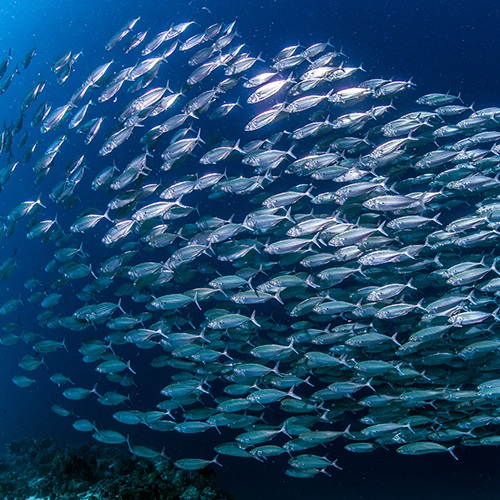 It's vital that everyone, from fishers to retailers, scientists to consumers, has confidence in the blue MSC label.