Stakeholders are at the heart of our Fisheries Standard Review, helping identify issues, develop solutions and test the possible impacts of any proposed changes.
We recently completed the most comprehensive review of the MSC Fisheries Standard ever undertaken in the 25-year history of the MSC.
The
new version of our Standard (version 3.0)
came into effect on 01 May 2023. It includes significant improvements, including better protections for marine life, as well as stronger fisheries management and compliance requirements. These improvements will ensure that MSC certified fisheries continue to be recognised as world leaders in sustainability.
Consulting our stakeholders
Throughout the review, we collected and analysed a wealth of information from different sources to help us develop our new Standard.
This included conducting our own research, reviewing research carried out by independent scientists, soliciting advice from our governance bodies and testing the proposed revisions in mock assessments.
We also held consultations on key aspects of the review, with more stakeholders contributing than ever before. This included a 60-day public review of the draft Standard and all associated documents in early 2022. We also held two rounds of consultation in 2020 and 2021 for topics with the greatest complexity and potential to either change the intent of our Standard or lead to high impact changes to requirements.

Overall, we received over 600 submissions to consultation surveys and nearly 200 attended online workshops. All stakeholder feedback was considered equally and objectively and fed into our policy development process.

Read our summary report on all stakeholder engagement activities that took place during the Fisheries Standard Review (2018 - 2022).
Find out more about specific consultations and read the individual summary reports below.

2022
Stakeholders were able to provide feedback on the proposed Standard and associated program documents through an online survey, which was open for 60 days in early 2022. We received over 160 responses to our survey, and 29 letters from stakeholders.

Feedback from the survey was analysed and incorporated into our proposals where appropriate, alongside findings from further impact assessments and pilot tests.

Read the consultation summary report from the public review of the draft Standard.
2021
The surveys were publicly available on our website for 30 days, and stakeholders could provide input on the proposed revisions to our Standard for four key topics.

Overall, we received 198 responses to the surveys from a wide range of sectors, including non-governmental organisations, scientific researchers and representatives from fisheries and the supply chain. A further 31 participants contributed to technical workshops.

Summary reports from public surveys

• Identifying further solutions to ensure MSC certified fisheries are not involved in shark finning (June 2021)

• Supporting the prevention of gear loss and ghost fishing (June 2021)

• Reviewing Principle 1 with a focus on harvest strategies

•Clarifying best practice for reducing impacts on endangered, threatened and protected species

Summary reports from technical workshops

• Timelines for transitioning to a new Standard

• Ensuring effective fisheries management systems are in place

• Fisheries Certification Process Review


2020
We held eleven virtual consultation workshops and four surveys to seek stakeholder input into the projects that will deliver changes to the intent or high impact changes to our requirements.

Overall, the workshops were attended by 190 stakeholders from a range of sectors and regions. We also received 278 responses from stakeholders who participated in consultation surveys.

• Clarifying best practice for reducing impacts on endangered, threatened and protected species (ETP) consultation summary report

• Clarifying the MSC's habitats requirements consultation summary report
• Establishing best practice in monitoring, control and surveillance consultation summary report

• Evaluating the MSC's requirements for the prevention of shark finning consultation summary report

• Feasibility of Principle 1 changes for existing requirements (harvest strategy) consultation summary report

• Introducing requirements on the type and quality of evidence needed for scoring fisheries consultation summary report

• Making the MSC Fisheries Standard more efficient consultation summary report

• Supporting the prevention of gear loss and ghost fishing consultation summary report
Implementing the updated Standard
Fisheries seeking certification for the first time need to adhere to the new version of the Standard from 01 May 2023.
Certified fisheries will have at least three years before they are required to begin the transition to Version 3.0. This is in compliance with the UN FAO Best Practice Guidelines for Ecolabelling.
However, we have introduced a new policy that requires all certificate holders to have completed reassessment to the MSC Fisheries Standard version 3.0 within six years of it being published (01 November 2028).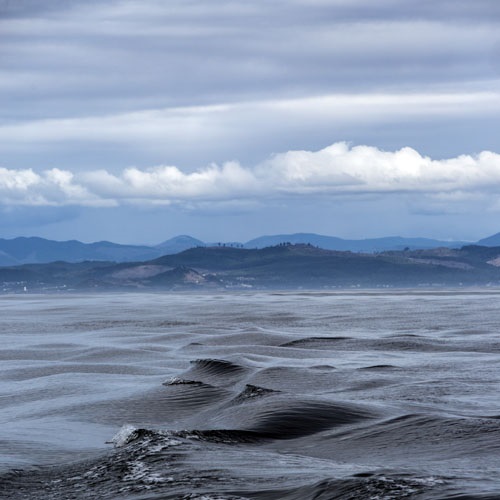 The MSC regularly carries out a formal review of the MSC Fisheries Standard to make sure our assessment and certification system remains the leading measure of fisheries sustainability.