Southern Inshore Fisheries and Conservation Authority with Dorset Wildlife Trust and the Poole Harbour Clam and Cockle Fishery
Amount awarded: £21,056
This project aims to widen fishers' skills in identifying protected species. The partnership between fishers and conservationists will produce an illustrated waterproof guide.
The
Poole Harbour Clam and Cockle Fishery
partnership wants to find ways the
small-scale fishery
can reduce its impact on endangered, threatened and protected species. It will also create survey forms for fishers to submit recordings of interactions with species and habitats like salt marshes and seagrass beds, where animals such as seals or peacock worms live.
The project aims to show other fisheries how they can improve sustainability through educational outreach. It will be particularly relevant for other cockle fisheries in the North Atlantic, the UK and those working in Marine Protected Areas (MPAs).
"We are excited to continue to raise awareness in the wider coastal community of the importance of the fishery and how it is managed and share our unique understanding of the range of habitats and species in the Harbour."

Southern Inshore Fisheries and Conservation Authority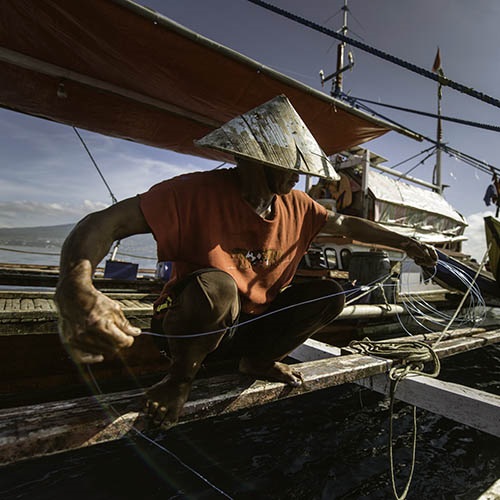 Discover projects supported through the Ocean Stewardship Fund that are helping to grow sustainable fishing worldwide.
The Ocean Stewardship Fund offers grants to both MSC certified sustainable fisheries and improving fisheries.