Mayra Benítez Arellano, Marist University of Mérida and Mexico Yucatan octopus – drift rod and line
Amount awarded: £5,000
This project aims to help understand whether current fishing operations regulated through a total allowable catch (TAC) are effective in sustainably managing the Yucatan red octopus fishery. The fishery is one of the most important in Mexico and aims to achieve MSC certification.
In the early 1990s around 2,000 tons of octopus per year were harvested, however by 1996 this increased nearly 10-fold to 19,000 tons because of international market demand. This resulted in a TAC being put in place which restricts the volume of octopus that can be harvested by fishers. However, it has not been kept to in recent years and in some places being 50% higher than the TAC.
There are no mechanisms or control rules to stop the fishing, which means it continues until the end of the season, even after reaching the TAC. This uncertainty causes economic issues for the fishery as exporters must speculate price with foreign traders, which can fluctuate depending on how much octopus is left at the end of the fishing season.
What the project will do
Tools such as stock assessments which are used to understand how abundant the stock is have previously led to uncertainty. This research by Mayra Benítez Arellano, a PhD Researcher at Marist University of Mérida aims to improve the stock assessments by including different methodologies such as Catch Per Unit Effort (CPUE). If CPUE is unchanging, this indicates sustainable harvesting but if it is decreasing it indicates overexploitation.
A monthly sampling programme will be put in place for the fishing season to collect octopus catch data, as well as a survey carried out with fishers to understand catch per fishing trip, cost per trip and prices. The results will be communicated to a series of fishing villages and discussed with fishers to propose alternative strategies that could be used to enforce the TAC better.
This information is vital to meet the MSC Fisheries Standard, such as understanding the levels of octopus being harvested and the capacity for stocks to recovery from fishing pressure.
The fishery has also received a Transition Assistance Fund grant of £46,822 this year, to support the fisheries progress towards certification, which is verified by the In-Transition to MSC program.
"If I can demonstrate that stock size of a data-poor artisanal octopus fishery can be estimated by monitoring CPUE and economic data, other artisanal fisheries in the world could apply a similar methodology."

Marist University of Mérida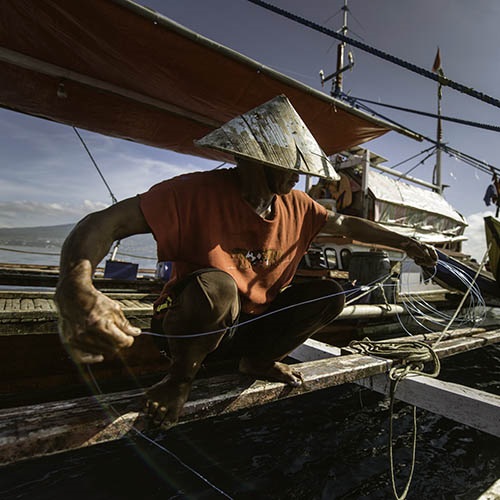 Discover projects supported through the Ocean Stewardship Fund that are helping to grow sustainable fishing worldwide.
The Ocean Stewardship Fund offers grants to both MSC certified sustainable fisheries and improving fisheries.