New data helps MSC fisheries improve towards best practice
The research team at ZSL contributed to the recent MSC audit of the West Greenland Offshore Greenland Halibut fishery. Audits happen once a year to ensure fisheries are making progress towards closing any 'conditions of certification' they may have. Conditions are improvements fisheries need to make to achieve global best practice across all MSC requirements in order to stay certified.

Working alongside industry, ZSL's contribution of documenting vulnerable habitats in the region has helped closed all but two of the outstanding conditions relating to the wider ecosystem. One condition relates to data required around Greenland sharks, and the second is dependent on the Greenland government's management plan for the seabed, currently in preparation.

The team have provided recommendations for this management plan, which include areas that should be protected or avoided when fishing. This is because a vulnerable coral garden habitat was identified by ZSL research earlier this year, along the Toqqusaq Bank. Other research from the team has led to a revised fishery management plan for the Greenland halibut fisheries until 2025, restricting the fisheries' operations to within their historical footprint.

The team have also proposed to the Greenland government that an overarching plan considering the conservation of benthic habitats alongside sustainable harvesting would ensure more consistent protection, instead of analysing cases individually.

Live broadcasting from the deep
In August 2021, the project researchers boarded a research cruise to East Greenland, using remote technology to explore the deep-sea. It was the first time in a decade of their research that a device called a remote operated vehicle or ROV has been used to gather high-resolution images of vulnerable indicator species.
Below, shows a seapen (Umbellula) and a sponge and coral habitat. The footage was live streamed where over 700 people tuned in from 10 countries to witness the discoveries. The team to date, have assessed over 2,700 stills, 145 seabed videos and obsevered over 7,500 individual marine organisms.
The Ocean Stewardship Fund is also supporting a new Intern at ZSL, who has successfully identified over 230 groups of organisms from the images. This includes a number of vulnerable indicator species such as fan shaped sponges, hard and soft coral. The occurrence, size and density of the key groups are being collected from the study area.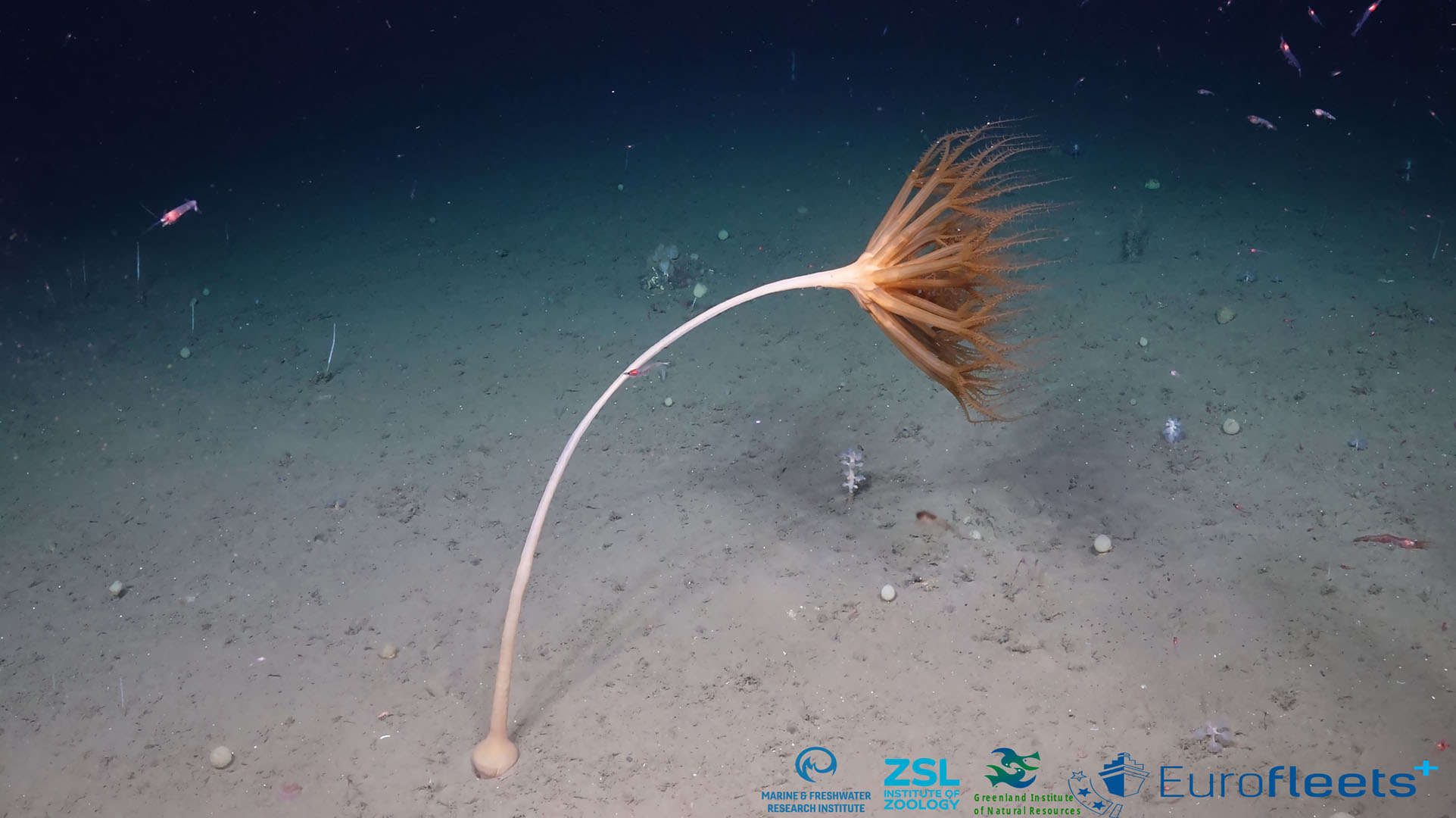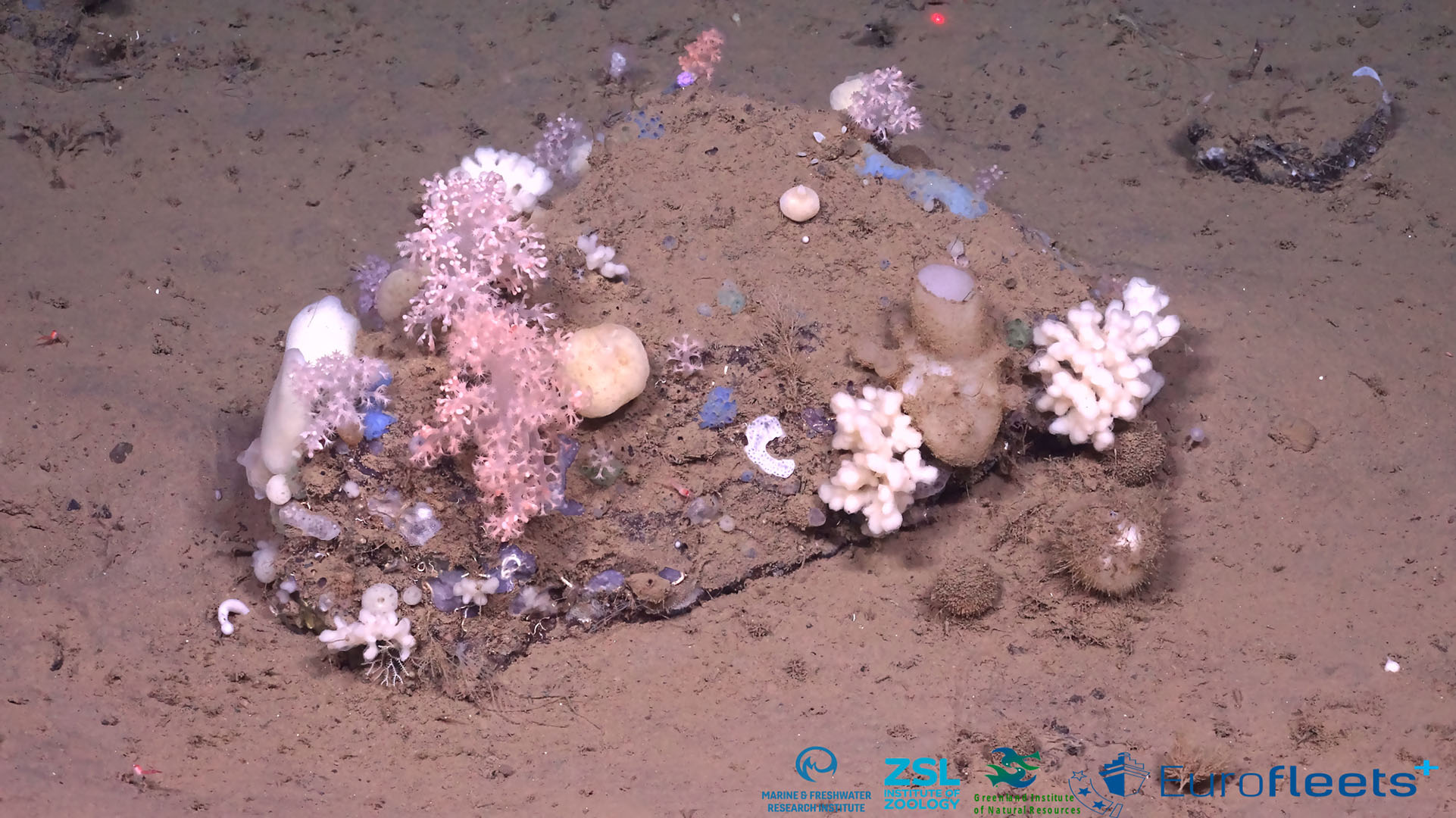 "This funding will enable us to document and describe new benthic habitats in Greenland and improve our scientific basis for making informed decisions for protecting Greenland's seabed."

ZSL's (Zoological Society of London) Institute of Zoology
ZSL Science Careers - What lives at the bottom of the deep Greenland sea?
ZSL Science Careers - What lives at the bottom of the deep Greenland sea?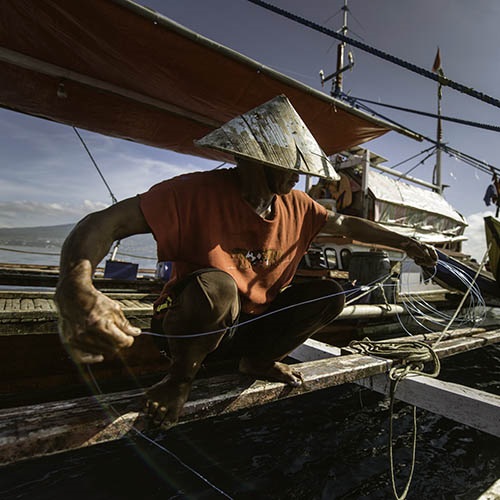 Discover projects supported through the Ocean Stewardship Fund that are helping to grow sustainable fishing worldwide.
The Ocean Stewardship Fund offers grants to both MSC certified sustainable fisheries and improving fisheries.