VisNed and The Joint Demersal Fisheries
Amount awarded: £50,000
This project is researching a smart way to register endangered species encountered by fisheries.

It is important for fisheries to accurately report their interactions with endangered, threatened and protected species (ETP). But this can be difficult because crews are very busy and do not always identify species correctly, especially if the lists and charts they refer to get damaged or lost at sea.
This multinational group of fisheries is working to further develop the smartphone app Mofi, which is used to track fisheries movements.
This will provide evidence of fisheries avoiding vulnerable marine ecosystems (VMEs) and increase the quality of species data. Fisheries will be able to document "interesting finds" through photography uploads. The app will be multilingual, making it accessible to fisheries around the globe.
Supporting conservation goals
Since the project began, VisNed have been approached by several organisations to include species of interest on the app. These include the endangered European Atlantic sturgeon as well as other shark and ray species like angel sharks.

VisNed have engaged with Netherlands-based eNGO ARK Nature, to ensure the app can provide useful information, such as whether the animal is tagged. The eNGO is trying to recover sturgeon, shark and ray populations. Any data collected by fishers will be valuable to these conservation efforts.

VisNed are currently gathering appropriate images that can be used on the app to identify species. They have also been strengthening the bycatch data input and export features. VisNed hope to have a final functioning app by the end of 2021.
"The funding will provide an easy-to-use app that can be used to register interactions with endangered, threatened and protected species. The proliferation of digital technologies is really transforming our ability to understand the interactions between fisheries and the ecosystem."

VisNed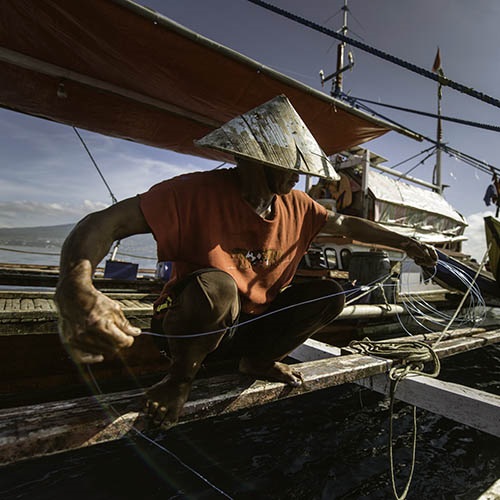 Discover projects supported through the Ocean Stewardship Fund that are helping to grow sustainable fishing worldwide.
The Ocean Stewardship Fund offers grants to both MSC certified sustainable fisheries and improving fisheries.