While billions of people around the globe are under some form of movement restriction due to the coronavirus pandemic, there are individuals and organisations who continue to provide desperately needed goods and services to help those who are at risk or unwell.
Two such firms are rivals
Bidfood
and
Brakes
. They are among the largest food wholesalers in the UK and have put aside their competitive differences to address the needs of vulnerable people across the UK, as part of a
UK government initiative.
Delivery drivers who would usually be transporting MSC certified seafood and other goods to restaurants, hospitals and schools, are now winding their way through residential areas and cul-de-sacs to deliver weekly care packages to the general public and some of the nearly two million people who have been asked to stay at home because of severe underlying health issues.
They have worked with UK government departments to create a new delivery service, capable of reaching every postcode in England.
Strict protocols are in place for Brakes and Bidfood drivers delivering weekly care packages. Delivery vans are cleaned three times a day, drivers must wear gloves and adhere to social distancing guidelines by stepping back two metres after placing the care package on the doorstep.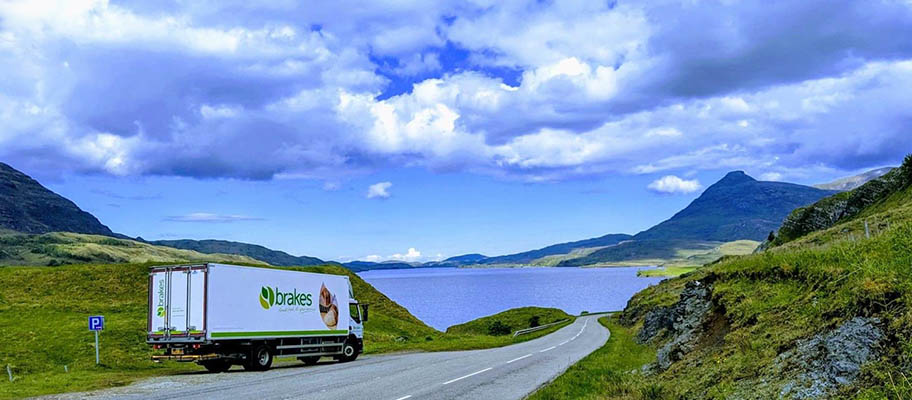 The two organisations have also transformed their wholesale businesses by opening them up directly to the public via home delivery and click and collect services.
'No contact' delivery and collection
Now more than ever, food businesses must take extra precautions to keep staff and customers safe. If ordering and collecting goods from Bidfood or Brakes, strict protocols are in place when customers pick up their purchases directly from one of the depots now serving food directly to consumers.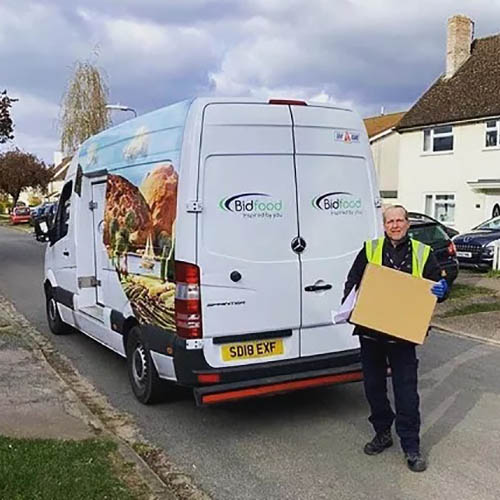 An overwhelming response
The two wholesalers have received an overwhelming response both online and over the phone, from the vulnerable people receiving their weekly care packages. These are free to recipients and contain over 20 essentials including milk, tinned goods and toilet rolls.
"One gentleman called to say he is very, very, very grateful for the care pack and couldn't put into words how much it meant to him. He couldn't believe how kind people were being and thanked us all for what we are doing," said a Bidford spokesperson.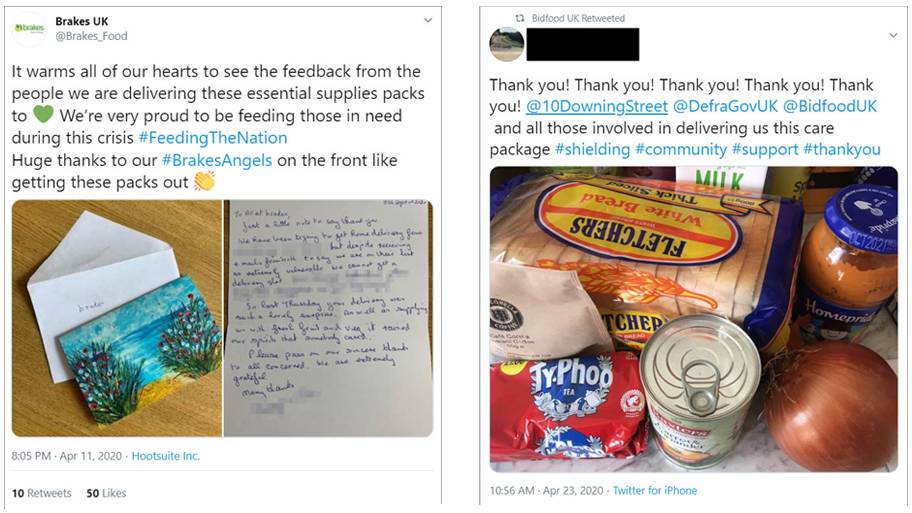 Andrew Selley and Hugo Mahoney, CEOs of Bidfood and Brakes respectively, paid tribute to their workers in a joint statement: "Our security-checked, professional delivery drivers are hugely motivated and proud to be playing their part in serving their local communities."
The UK government has also recognised the important service provided by the two companies: "I would like to thank our partners Brakes and Bidfood for everything they are doing to provide this weekly package to the most vulnerable in our society," said Environment Secretary George Eustice.
(Seth McCurry and Loren Hiller contributed to this story)
This article is part of our Ocean Heroes series which looks at individuals and organisations who are keeping the sustainable seafood industry functioning and ensuring that seafood continues to be provided to consumers worldwide.