Writing in our 2020 Annual Report, Rupert Howes reflects on a difficult year and urges increased efforts towards sustainability in the coming decade.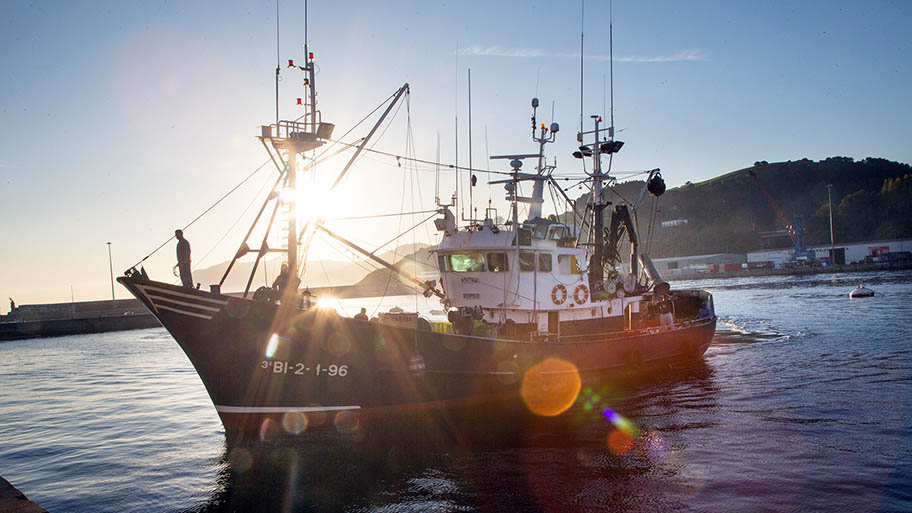 It has been an extraordinary year.
Covid-19 has turned the world upside-down. The pandemic has wreaked terrible human suffering and loss, and catalysed the worst economic crisis in centuries. It will continue to pose huge challenges as societies around the world adjust to a new and far from stable reality in a coronavirus-present world. But this dreadful crisis is also an opportunity: a once-in-a-century chance for humanity to reboot, to reappraise what we really value, and to shift our economies onto a sustainable and more equitable footing.
Just as nations, companies and individuals have committed to a whatever-it-takes approach to combating Covid-19, so we need to apply the same commitment to the other big challenges facing us – including the existential threat of climate change and the need to provide food and sustainable livelihoods for a growing global population, while restoring the health of the planet that all of us depend upon.
Ensuring thriving oceans for future generations is an essential component of this – and sustainable fishing is a key part of the solution. We need to manage fish stocks, globally, on a sustainable basis so they can continue to provide renewable, healthy, affordable and low-carbon protein for humanity, and maintain their role as the foundation for resilient and prosperous coastal communities. Healthy marine ecosystems are also likely to be more resilient and able to adapt to the impacts of climate change.
From the catch sector all the way up the seafood supply chain, our partners have continued to show leadership in this area. From fisheries and businesses large and small, in more countries than ever, we've seen more commitment to producing, supplying and sourcing sustainable seafood. The industry has adapted and innovated remarkably in response to the extraordinary challenge of Covid-19, using all its dedication and ingenuity to continue to deliver sustainable seafood choices to consumers around the world, safely and affordably. I firmly believe those that keep sustainability at the heart of their business strategies, across all sectors, will eventually emerge stronger and more resilient and with a stronger license to operate as the world grapples with the delivery of the United Nations 2030 Agenda.
Part of the reason for this, for our sector, is the growing demand and expectation for traceable, sustainable seafood. Our latest GlobeScan survey confirmed that consumers around the world care about ocean issues, and that sustainability and provenance are increasingly important factors when buying seafood. While this survey was carried out just before the pandemic, all the signs we are seeing suggest these trends will continue as people reflect on what matters to them and place greater emphasis on health and wellbeing.
For more than 20 years, the MSC has connected fishers, businesses and consumers who care about the future of our oceans. We have achieved so much together – we cannot afford to slip back now. Instead, we must increase our efforts to engage more fisheries, especially in the Global South, reach new markets and drive further improvements on the water. The coming decade will be pivotal. We have a route map agreed by 193 nations to fulfil the UN Sustainable Development Goals by 2030 – including SDG14, to conserve and sustainably use the oceans, seas and marine resources for sustainable development. Let us use this opportunity to redouble our efforts and deliver.