As the world enters a second year of dealing with the Covid-19 pandemic, our fishery and supply chain partners continue to put sustainable seafood on our plates, despite the unprecedented challenges they have faced.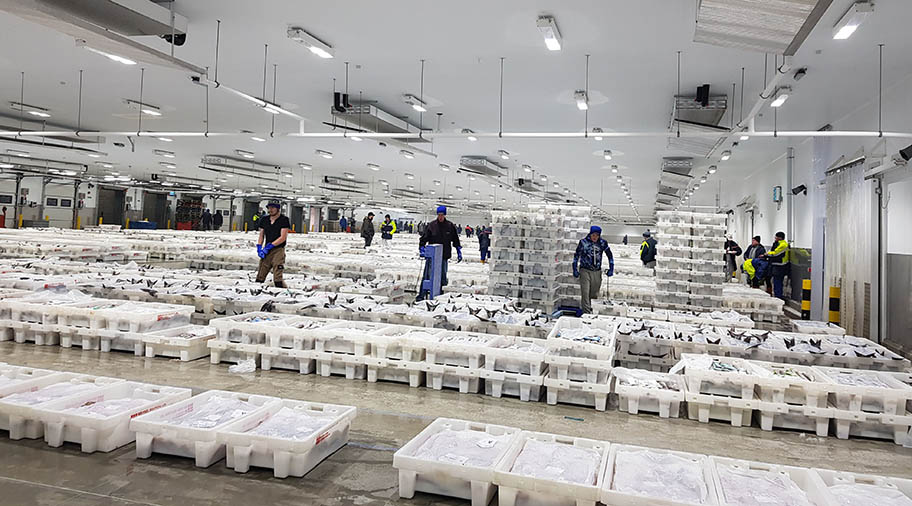 © Ishbel Matheson / MSC

Travel restrictions, temporary business closures and other Covid-19 restrictions are disrupting the work of the seafood industry in many countries. At the same time, consumers are still looking for the
MSC ecolabel
to provide them with the assurance that their fish is sustainable.
To support producers and suppliers of certified sustainable seafood while maintaining the integrity of our program, we are making some further changes to our requirements (referred to as derogations). These have not changed the standards we set for protecting fish stocks and the environment, but give assessors alternative ways of checking that fishers and suppliers have met these.
Temporary requirements introduced last year helped MSC certified businesses maintain their performance despite the challenges posed by the pandemic. Our analysis shows that there was no significant drop in the number of fishery assessments carried out in 2020, compared to previous years, even though audits took a month longer to complete on average. This was achieved through a significant increase in remote audits, with the MSC team introducing extra checks for reports on new businesses.
We have extended the use of remote audits until 28 March 2022, but only if it is required because of Covid-19 restrictions or health concerns. On-site visits should resume where possible, with extra checks remaining in place for initial assessments not carried out in person.
All fisheries must reach a specified level of performance to be certified to the
MSC Fisheries Standard
, and this will not change during the pandemic. But we understand that Covid-19 restrictions mean that some of the improvements that fisheries are required to make as a condition of their certification may take longer to achieve, so the deadline for improvements related to actions or decisions by external management agencies will be extended by 12 months. It does not change the length of any certificates, with fisheries still needing to be reassessed at the scheduled time to stay certified.
Covid-19 has also made on-site audits of labour practices particularly challenging, as these usually need to be done in-person and cannot be easily replaced by remote audits. Supply chain businesses that need to be audited for the risk of forced or child labour can proceed with an audit through a recognised labour program or complete a detailed self-assessment instead. If certificate holders choose the self-assessment route, they will give the MSC the right to commission an independent labour audit of their sites. Reports will be due at their next annual audit scheduled after the 28 May 2021.
We are confident that by continuing to work together with partners in responding to the pandemic, we are securing sustainable seafood and thriving oceans for generations to come.
Read more about the MSC and its response to the coronavirus pandemic >
The new derogations come into effect on 27 March 2021. The full text of each is published here:
MSC Derogation 2: Covid-19 Chain of Custody Labour Pause
MSC Derogation 3: Covid-19 Fishery and Chain of Custody Remote Auditing
MSC Derogation 6: Covid-19 Fishery Conditions Extension
MSC Derogation 7: Chain of Custody Labour Audit Risk Revision