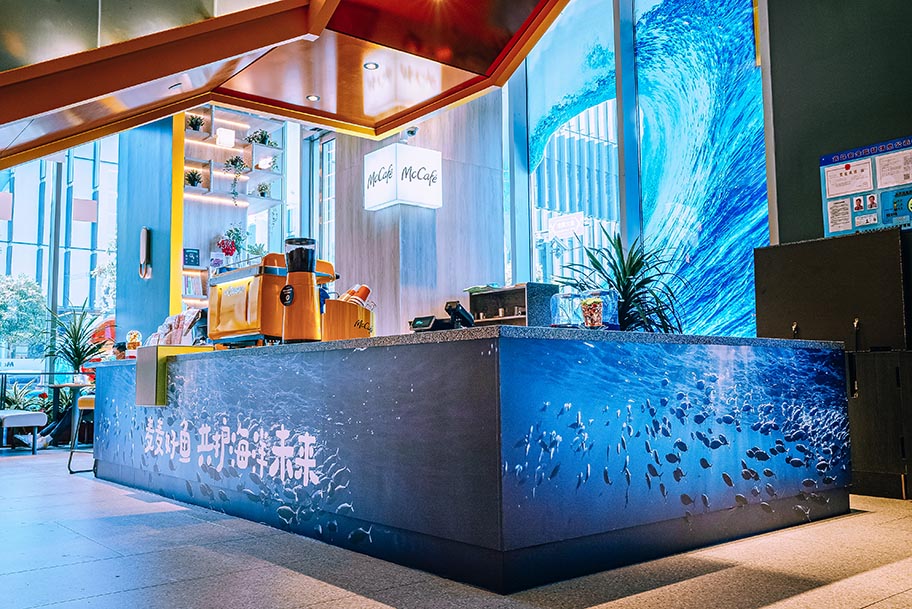 Fish burgers in China will now be rustled up carrying the MSC ecolabel for the first time, McDonald's China and the MSC have announced.
Consumers of McDonald's popular Filet-o-Fish sandwich, Double Fish burger and Kids Fish Fillet burger, served in more than 5,000 restaurants throughout the country, will now have the confidence that the fish comes from fisheries certified to the MSC's world-leading standard for sustainable wild-capture fisheries.
McDonald's commitment to sustainability is huge with nearly 3,500 tonnes of MSC certified whitefish already sold in McDonald's China every year.
China is the largest fishing nation in the world and Chinese people eat more fish than most nationalities, consuming around 40kg per capita per year. And Recent consumer research suggests that Chinese consumers increasingly value the importance of sustainable seafood with 'environmentally friendly or sustainably sourced' ranking fourth in factors motivating seafood purchases.
The labelling announcement comes as the MSC celebrates 10 years since it opened an office in China. In that time, the number of MSC labelled products in the country has increased from 10 to more than 200. The MSC has also seen considerable growth in the number of Chinese supply chain companies, retailers and fisheries engaging in the MSC program.
The MSC's Chief Executive Officer, Rupert Howes, who was in China to celebrate the launch, said: "The MSC and McDonald's have been promoting sustainable seafood together since 2011. McDonald's has brought fish products with the MSC ecolabel to consumers in Europe, the US, Japan and other countries. McDonald's China commitment is a huge opportunity to build our partnership in this important market, to meet the growing consumer demand for sustainable seafood in China."
Ms. Gu Lei, Chief Impact Officer of McDonald's China, said: "McDonald's China insists on providing consumers with fresh, safe and natural high-quality ingredients, and at the same time is actively building a sustainable supply chain to reduce damage to the environment."
To celebrate the announcement, which was made on World Ocean Day (Thursday 8 June 2023), McDonald's Shanghai Longteng Da restaurant has been decorated to give customers an immersive ocean experience. Customers purchasing the newly MSC labelled products will also receive a fish-shaped fortune stick made from recycled oceanic plastic.