Sharks play a vital role in our ecosystems, but approximately one in three known shark species are threatened with extinction.
Award-winning marine conservation biologist and MSC staff scientist Dr David Shiffman discusses the threats shark face, why sustainable shark fisheries are important, and how public misconceptions about sharks can harm efforts to protect them.

"There are lots of misconceptions about sharks. Probably the biggest one that most people have is that sharks are dangerous, [that] sharks are a threat to us, that if you dip your toe in the bathtub, a shark is going to eat your whole family."
"Not only are sharks not a threat, but they're also helpful. They are beneficial. We are better off with healthy shark populations."
Why Sharks Matter: Q&A with Dr David Shiffman
Dr Shiffman explores these themes and more in his newly published book 'Why Sharks Matter: a deep dive with the world's most misunderstood predator'.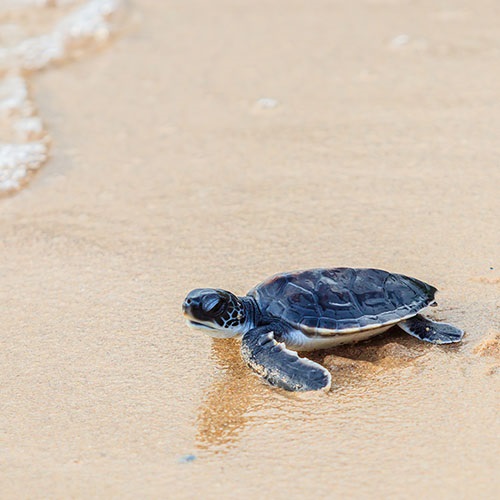 The MSC ensures that certified fisheries allow the recovery of all endangered, threatened and protected species.
The Ocean Stewardship Fund aims to increase the number of sustainable fisheries worldwide, by funding innovative research and supporting fisheries at all stages on the path to sustainability.