Del Pacifico Seafood LLC and Mexican Pacific artisanal shrimp fishery
Amount: £41,342
This project will help the Mexican Pacific artisanal shrimp fishery to carry out improvements to make sure the shrimp population remains healthy and impacts on the marine environment are better understood.
The Mexico Pacific artisanal shrimp fishery targets three separate species - blue shrimp, white shrimp and brown shrimp - in the Southern Gulf of California.
The fishery is verified through the In-Transition to MSC program, making it eligible for the Transition Assistance Fund. The fishery aims to make improvements to the sustainability of their practices, with the aim of meeting the MSC Fisheries Standard and entering assessment in 2023.
What the project will do
The project will support the fishery to carry out a robust stock assessment to confirm whether the shrimp stocks are healthy and can continue to be fished at the level known as 'maxiumum sustainable yield'.
Importantly, the stock analysis will provide previously unavailable data on each of the three shrimp species. This will make sure that each species is being fished at a sustainable level.
A new strategy will be put in place to monitor and record the fishery's interactions with endangered, threatened and protected (ETP) species. The fishery will also carry out research to better understand how the gear it uses interacts with the seabed.
"We are a company with a very clear philosophy: Sustainability is profitability and also our way of life, always promoting high quality products extracted with the most artisanal techniques and with the least impact on the ecosystems."

Del Pacifico Seafoods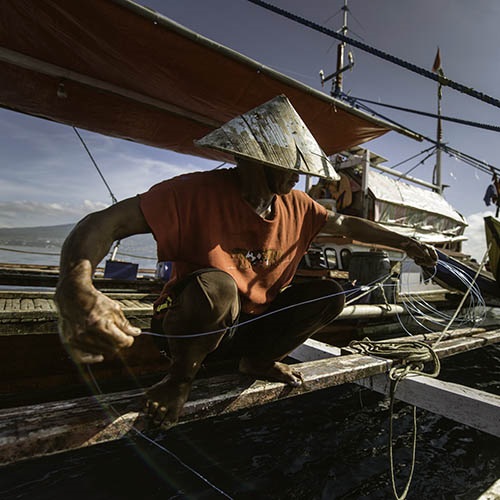 Discover projects supported through the Ocean Stewardship Fund that are helping to grow sustainable fishing worldwide.
The Ocean Stewardship Fund offers grants to both MSC certified sustainable fisheries and improving fisheries.