Birdlife South Africa and The South African Hake Trawl Fleet
Amount awarded: £49,949
This research project from Birdlife South Africa aims to develop bespoke bird mitigation plans.

Accidental bycatch of threatened seabirds is a problem for many fisheries. Bird-scaring Lines act as an effective deterrent in the offshore trawl fisheries in the South African Hake Trawl Fleet. The inshore fishery however, lacks the structural and operational features to prevent birds colliding with trawl cables in the same way.
Designing a bespoke bird scaring protocol
Despite severe delays due to the Covid-19 pandemic, the project has driven forward the development of a bespoke bird-scaring line and attachment structures which are much better suited for small-medium sized inshore vessels.
The researchers first needed to categorise the 25 inshore vessels and understand what kind of bird-scaring lines and attachment structures were needed for mitigation to work. A total of seven classes were identified that differ in their ability to mitigate seabird bycatch. Several pilot vessels from at least three categories have been fitted with attachment structures to trial the bird-scaring lines so far. A total of three trips were completed between February and March 2022 on vessels piloting the new structures as well as using a new observer protocol to monitor the results.
Monitoring seabird encounters with cameras
The project is also trialling the use of electronic monitoring - onboard surveillance cameras - to monitor the impact of the mitigation measures long term. This will be the first time that cameras are being used to monitor seabird mitigation and interactions on vessels in South Africa, so the team have struggled to find a service provider and suitable camera that can withstand the rough sea conditions.
Regular meetings have been held with stakeholders as well as a six-month report shared. Sea trials are ongoing, ensuring that the bespoke bird mitigation plans and offal management protocols designed are appropriate and effective for this fishery. Next steps include finalising these plans to submit to the industry and collating all the monitoring data and feedback, before holding a stakeholder workshop to disseminate the findings. If effective, the research will benefit other fishery improvement projects that struggle with seabird interactions too.
This project is funded by the Science and Research Fund component of the Ocean Stewardship Fund.
"We had seen the need for this research to take place for a long time, but due to lack of funding and a direct way to benefit the fishing fleet, getting support had not been possible until funding from the MSC became available."

Birdlife South Africa
Uniting South African communities through a love of birds
Emma Ackerley
The South African hake fishery has seen incredible turnarounds: from heavily depleted stocks and high bycatch levels, it's grown to become an exemplar of sustainability. With the help of a local bird conservation charity, the fishery is also supporting the surrounding wildlife and communities in the Western Cape.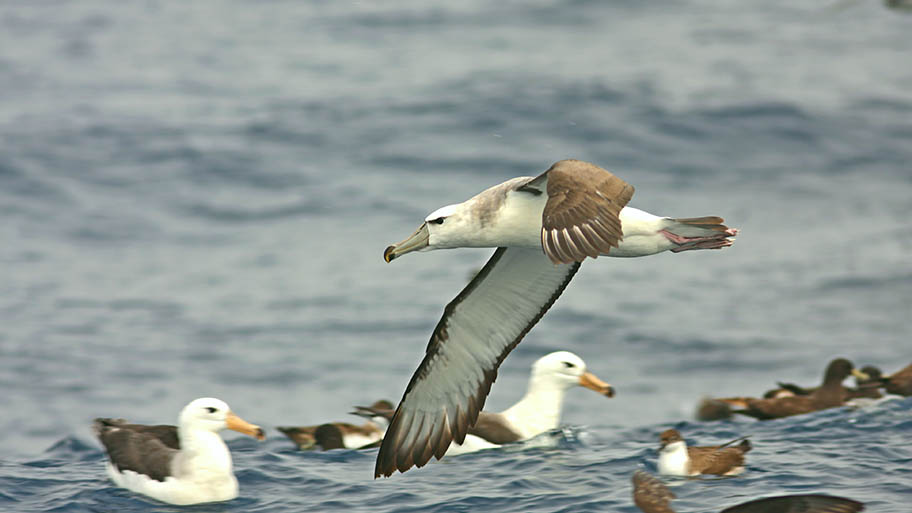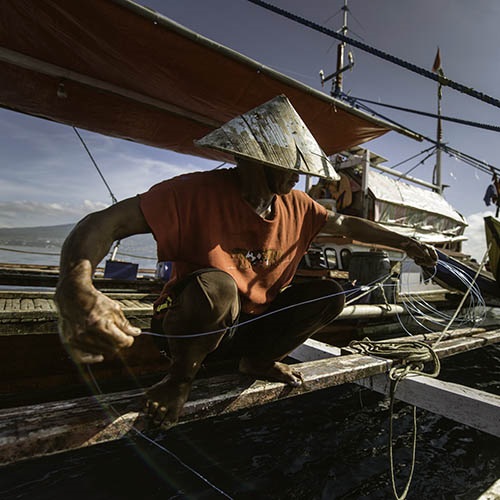 Discover projects supported through the Ocean Stewardship Fund that are helping to grow sustainable fishing worldwide.
The Ocean Stewardship Fund offers grants to both MSC certified sustainable fisheries and improving fisheries.