Classic South African fish pie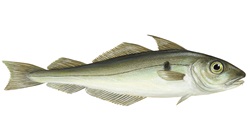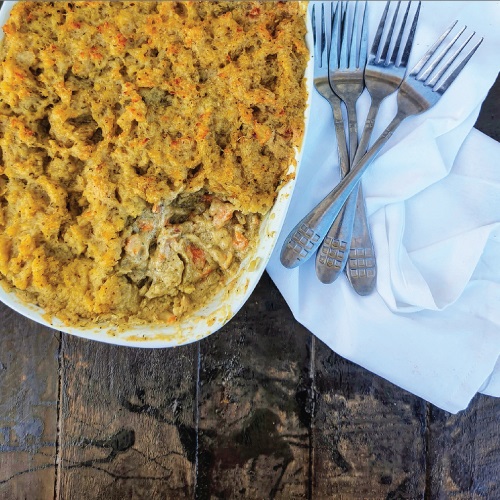 450g MSC certified haddock medallions (or any other white fish)
1 large finely chopped onion
2 bay leaves
3 minced garlic cloves
250ml plain full cream yoghurt
15ml of honey mustard
1 cup of grated mature cheddar cheese
1 heaped tablespoon of butter
250ml chicken stock
15ml lemon pepper
10ml finely chopped dill
60 ml plain flour
400g potatoes peeled and cut into chunks
15 ml of canola oil
Salt and pepper to taste
Cook the potatoes until tender. Drain and mash them. Mix in butter and honey mustard. Season with salt and pepper. Set aside.
Pour the stock and yoghurt into a large saucepan and bring to a simmer over low heat. Add the fish and bay leaves, season with salt and pepper and poach for about 10 minutes.
Remove fish from the pan, flake it with a fork and set aside. Save the liquid in the pot. Discard the bay leaves.
In a large frying pan, fry the onion in the canola oil until soft and fragrant. Add the garlic and fry for another 30 seconds. Lower the heat.
Pour the poaching liquid into the sautéing garlic onion mix, add the flour and cheese into the sauce, mix using a whisk to avoid lumps. Simmer until the sauce has thickened.
Add the fish back into the sauce. Season with lemon pepper and chopped dill. Add salt if necessary.
Spoon the saucy fish mixture in an oven safe dish. Add the mashed potato on top and then use a fork to spread it out.
Cook in the oven for 20 minutes or until golden. Serve with the pie with a vegetable stir-fry and glazed carrots.