Grapefruit, arugula and radicchio salad with mackerel

Recipe By


Michelle Vysohlid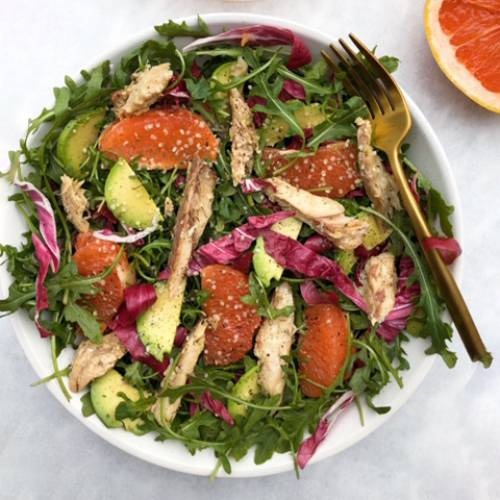 1 pack (about 140g) Arugula
1/2 head of radicchio chopped
2 pink grapefruits
1 avocado
Olive oil
Balsamic vinegar
2 cans of MSC certified mackerel
Hemp hearts for sprinkling
Toss the arugula, radicchio, avocado, and cut segments from one grapefruit in a bowl.
To make the dressing, use the juice of one grapefruit and add in an equal amount of olive oil and half the amount of balsamic so it's 2 parts grapefruit juice, 2 parts olive oil and 1-part balsamic vinegar.
Toss all together, sprinkle with hemp hearts and enjoy!
Find this recipe on
@Find_Wellness