The UN reported today on the international progress on the Sustainable Development Goals (SDGs) for 2030. It's been five years since the goals were proposed and while there is not yet much to celebrate, MSC certified fisheries provide hope.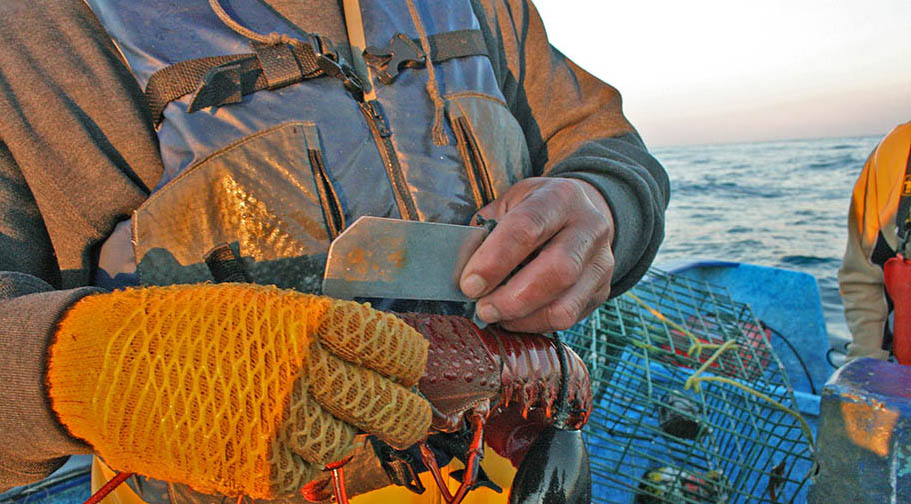 Measuring red rock lobster in Baja California, Mexico
The global community has missed the UN's ambitious target to end unsustainable fishing by 2020 and in many ways, things are getting worse. In 1974, 90% of fish stocks were fished within biologically sustainable levels. By 2017, less than two thirds were within these levels, putting vital source of nutrition for millions at risk.
Despite this bleak outlook there are positive signs.
Research presented at the 8th World Sustainability Forum
this week shows that the MSC Program drives progress towards achieving the UN SDGs. Fisheries meeting the
MSC Fisheries Standard
are helping deliver on at least 34 different SDG targets.
It's encouraging to see MSC certified fisheries around the world showing what's possible with effective management.
Our research looked at the contributions of the MSC Program to the SDGs based on the
improvement actions fisheries have had to make
to get or maintain their MSC certification. The MSC label was found to be a catalyst for the development of collaborative partnerships.
Contributions to SDG 2, 8, 12, 14 and 17 were identified, either directly through the MSC Fisheries Standard or the wider program via other factors, including market access. Certification of fisheries resulted in improvements in local governance, research plan development and implementation and the production of scientific information and capacity building.

Two decades of sustainable development in Mexico
Harnessing the full potential of MSC certification for the SDGs
Similarly inspiring examples from the Maldives and India show what's possible if fisheries are supported properly. Fisheries need to be managed sustainably to ensure the communities that depend upon them can survive and thrive. This can be achieved through broad commitments and leadership from organisations across the fishing, retail, government, conservation and science communities.
We've set ourselves a bold target: to
engage a third of the total global marine catch in the MSC Program by 2030
, when the SDGS are due. This reflects the urgency of delivering
SDG14: Life below water
, and recognises the mounting pressure on our oceans.
We encourage international regulators and individual fishing nations to use our certification program to report progress on the SDGs, specifically
Life below water
(SDG14),
Food security
(SDG2),
Decent work
(SDG8),
Sustainable consumption and production
(SDG12) and
Strengthening global partnerships for sustainable development
(SDG17).