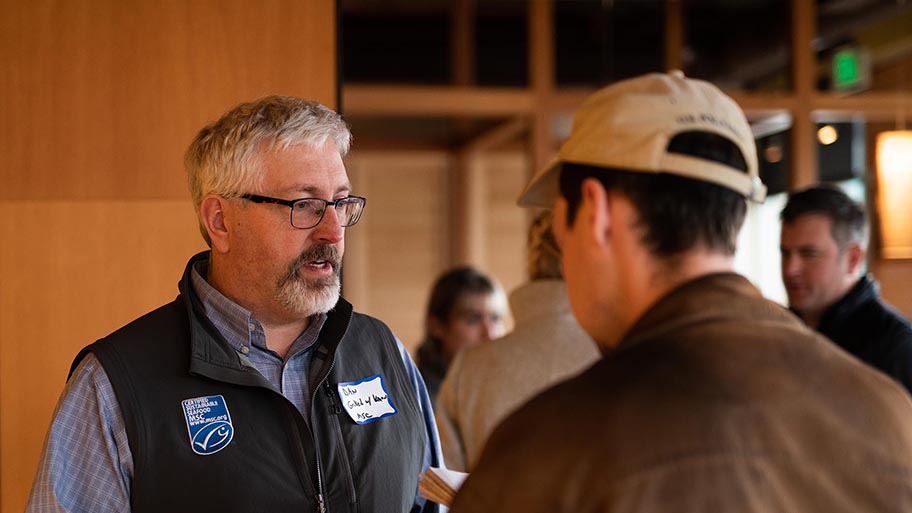 The MSC's vision is of the world's oceans teeming with life, and seafood supplies safeguarded for this and future generations. This goal is shared by our partners and stakeholders and only by working together can we make progress. Listening to and learning from our stakeholders are at the core of our work.
This is why we ran the MSC Global Stakeholder Survey 2021, in November and December last year in 10 different languages. The survey was an opportunity for our stakeholders, to share their views with us and over 1000 of them did! We have gathered perspectives on the MSC, including our priorities, the value of the program, and suggested areas for improvement.
The feedback is invaluable for us, and we are currently working with our partner on this project Globescan to analyse the data to help inform our next strategic plan, which launches in 2022.
Nikki Wood, MSC Head of Stakeholder Engagement says "I am so delighted to see such an excellent response to this survey, with a great representation and balanced participation of all stakeholder groups and geographies."
We will share a Highlights Report with participants, summarising the key findings from the research and reaction from us at the MSC in the coming months.
We have partnered with GlobeScan, a leading research and advisory consultancy, to ensure independence and rigour in this process. The research is being undertaken in accordance with the ESOMAR International Code and GDPR.
If you have any questions please contact Nikki Wood.