Chef Charlotte Langley hails from PEI, Canada where she cultivated a 'Maritime Chic' style of cooking and a deep love for the oceans.
Constantly challenging herself and what it means to be a chef, Charlotte founded Scout Canning, Canada's most trusted tinned fish company, and through her role as ambassador for the MSC, she champions the importance of choosing seafood that keeps our oceans healthy and full of fish for future generations.
Ocean Ambassador Q&A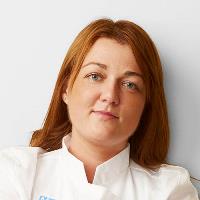 What do you feel is your purpose or mission as the MSC Ambassador?
It's to activate and excite the consumer and the public to understand certified sustainable seafood.
What's the most surprising thing you've learned about our ocean since working with the MSC?
If we take care of our oceans and waterways, it's a very renewable resource – that's something I never thought to be true and it's a nice surprise.
When and how did sustainability first become important to you?
Basically, the day I started cooking professionally. I started sourcing my products and understanding the fishermen, the farmers, the producers; from day one I wanted to see more renewable resources and I wanted to see ways to add a more positive impact to the ocean. It's always been important to me.
What is urban-dweller foraging and how can any city dweller go "foraging" without leaving their kitchen?

To translate urban-dweller foraging, it's about opening up your cupboards, going into your dry goods, maybe opening up the freezer and experimenting. Foraging in your urban dwelling is all about being open to trying new things – just experiment! Pull out a piece of Icelandic cod you haven't tried before, try new sauces, new spreads – whatever it may be, just go experimenting!
Do you like being called "maritime chic"

It's funny. I kind of coined the phrase when I was trying to figure out what my style of food is. I love it. It's a little chic, a little classic East coast, I think it perfectly suits my personality and my style of food.
What is your most memorable fishing trip?
The first time I went on a lobster boat and the lobster fishermen asked me to haul up the trap - which was a bit of a trick, because they have a winch that pulls up the trap onto the boat. I pulled up a 200ft line, by hand, it took me like half an hour while everyone laughed behind me. But it was exciting and made me realise I should probably get a part time job on a lobster boat for the season.
What's your favourite ocean memory?
I have many, having grown up on the East coast of Canada I spent a lot of time going to the beach at night, watching the moon come out, clam digging – I have so many memories of the ocean and I hope to make more.
How are you committed to seafood sustainability?
I'm committed to seafood sustainability by the practices I choose. For example, sourcing direct looking for the ecolabel, working with MSC certified fisheries, as well as asking questions and making sure I get the right information on sourcing.
What about the MSC's mission to end overfishing and safeguard seafood supplies for future generations resonates with you?
The fact that there is a mission and a global approach to taking care of our oceans, our waterways, our fisheries and the fish that live inside of those places. What stands out the most to me is the fact that we are all globally trying to work together to make a positive impact on our oceans.
What do you want to see done to help secure the health of our oceans?
I would like to see more consumer activation. I think the problem is that not everybody knows where their fish comes up – how it's caught, how it's harvested, packaged, shipped, stored or delivered. People need to understand the chain of custody which is from the fishermen all the way to the consumer. It's something we need to talk about a lot more.
What do you find most inspiring about our oceans and why do you think they're worth fighting for?
Our oceans are the lungs of our planet. They cover the majority of the planet. If we want to maintain a sustainable lifestyle and continue to enjoy delicious seafood options, it makes sense to be mindful and educate ourselves about where it comes from.


We hear that you like to share food and stories. Briefly, what's your favourite food story?

There are so many. It's probably the first time I experienced eating a live scallop – this was about 15 years ago. I had these big, beautiful West coast scallops and the chef I was working for opened it up, shucked it out of the shell and put it right into my mouth. So I put it on my tongue; the scallop was like "Where am I?" and it suctioned itself onto my tongue – it was kind of weird and bizarre but also… super delicious!

What would be your final meal? Hint: It has to have sustainable seafood
It'd probably be the biggest lobster feed of all time! I would probably gavage on wild sustainable lobster until I couldn't handle it anymore. And champagne, of course!

Cats or dogs?

Cats, obviously (Note: Charlotte has a cat named Butters)

Fish or crustacean?

I have to go with crustacean, but I love them both.
Recipes by Chef Charlotte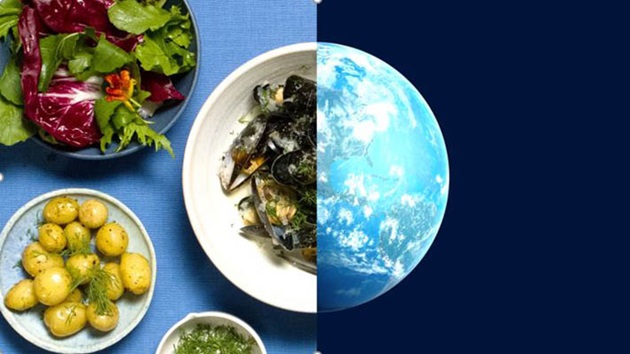 10 amazing chefs from around the world help you cook their delicious, healthy and future-friendly recipes at home. With key species facts to help you make the right seafood choices.
Meet all the Ocean Ambassadors
From award-winning chefs to adventurers to photographers, the Ocean Ambassadors are united by a love of the oceans and the seafood they bring us. Meet these advocates of healthy, sustainable seas.