The MSC Seafood Futures Forum is our flagship thought leadership event. After a two-year absence due to the pandemic, it returned on 27 April 2022 at Seafood Expo Global in Barcelona.
Catch up with our 2022 forum
This year the topic of our forum was 8 years to save our ocean? The power of business as a lever for change
Keynote presentation
This year's keynote presentation was given by renowned businessman Justin King. Justin has served in many senior roles at companies including Sainsbury's, M&S, Asda, Häagen-Dazs, PepsiCo and Mars where he has been instrumental in introducing responsible business strategies, including the early adoption of sustainable seafood certification.
Engaging debate
Our panel discussed how the international seafood community can deliver a step change in sustainable fisheries management, and the power of the markets to accelerate this change.

We explored the traits of modern leading sustainable seafood brands; the drivers behind changing corporate attitudes; how businesses, governments, scientists and NGOs can work together to create positive meaningful change; and the MSC's role in supporting genuine change in the way our oceans are fished.

We discussed the urgent and remarkable change that is needed to deliver the Sustainable Development Goals.
New insights from the MSC
We also presented the latest developments within the MSC including insight into our strategic priorities for 2022 to 2027, and the final stages of the MSC Fisheries Standard Review. We also shared findings from the MSC global consumer perceptions study, revealing trends in consumer expectations of business.
Watch the full video below
Eight Years to Save Our Ocean: The Power of Business as a Lever of Change
Download slides from the event
MSC Seafood Futures Forum 2022 presentation slides
| | |
| --- | --- |
| Date of issue: | 27 April 2022 |
Speakers at Seafood Futures Forum 2022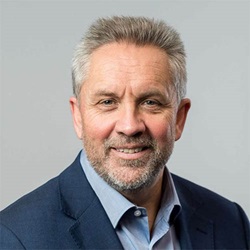 Justin King CBE
Justin King has been a leader in customer-facing businesses for over three decades. He has served in many senior roles at leading companies, including Sainsbury's, M&S, Asda, Häagen-Dazs, PepsiCo & Mars.
An influential businessman in the retail industry, Justin is credited for having transformed one of the UK's largest retailers, Sainsbury's. At the beginning of his ten-year tenure at the company, he implemented a successful programme to 'Make Sainsbury's Great Again'. Under his leadership, the iconic British retailer trebled profits and delivered a shareholder return of 85%.
As an advocate for responsible business, Justin was instrumental in supporting Sainsbury's early adoption of sustainable seafood, introducing the first MSC labelled products to the UK market. He also introduced the organisation's long-term relationships with Comic Relief and the Paralympic Games.
Justin is currently a Non-Executive Director of M&S, where he was previously Head of Food. He is also a Non-Executive Director of retail software provider, Itim Group and serves on PWC's Public Interest Body. He is also a Senior Adviser to rapid delivery company, Snappy Shopper and Investment Adviser to Supermarket Income REIT (SUPR).
To recognise his services to the retail industry, Justin was awarded a CBE in HM The Queen's New Year Honours List 2011 and in 2013 was named Most Admired Business Leader by Management Today. He has also served as a Member of the UK Prime Minister's Business Advisory Group and was a board member of the London Organising Committee for the Olympic and Paralympic Games.
Justin is well known for his interest in motorsport. He served as interim Chairman of the Manor racing Formula One team, overseeing its recovery from administration in 2014. In 2019, Justin launched Made by Sport, a charity that champions the power of sport to transform young lives.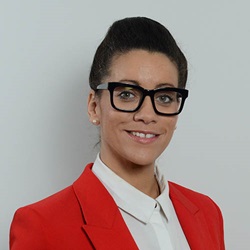 Minna Epps, International Union for Conservation of Nature
Minna Epps is the Head of IUCN's Ocean Team (Ocean Governance, Ocean and Climate change, Marine pollution and Blue Natural capital). Minna has over 20 years of experience in international conservation and development work from the field to global policy. She brings her experience from IUCN, European Commission, UNEP, WTO, and marine conservation NGOs, as well as eight years with the Marine Stewardship Council. Minna is a marine biologist with studies from Imperial College, Rhode Island School of Oceanography and UC Berkeley. She represents IUCN in various Ocean fora and networks, Strategic Adviser to the Blue Action Fund, and Chair of the Blue Natural Capital Funding Facility Executive Committee.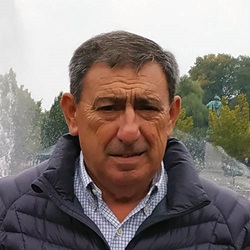 José Luis Jauregui, Echebastar Pesqueras
José Luis Jauregui has worked with Echebastar Pesqueras since 2003 where he has led the company's long drive to demonstrate its sustainability through MSC certification. In his time at Echebastar José Luis has held directed the company's marketing and sustainability initiatives. He currently advises the organisation on social, environmental and resource responsibilities.
José Luis's career in seafood began as a ship's captain. He has worked in the global transport and marketing of frozen tuna from the Indian Ocean since 1993.
In 2018, the Echebastar Pesqueras, based in Bermeo, Spain, became the first purse seine tuna fishery to achieve MSC certification for catches on drifting fish aggregating devises (dFADs). Certification of the company's six purse seiners followed considerable improvements to tuna fishing practices and management in the Indian Ocean and investments by the company to reduce bycatch and demonstrate sustainability.
Michaela Reischl, Lidl Spain
Michaela Reischl joined Lidl Spain's marketing team in 2007 and 6 years later, in 2013 created the company's Corporate Social Responsibility department. Since then, she has developed and reinforced the CSR commitment of Lidl Spain focusing on areas such as healthy and sustainable food, commitment with collaborators, the environment and society. Michaela has 20 years' experience working in the distribution sector, especially with multinationals in Spain. She has a master's degree in Communication & Advertising from ESIC Madrid.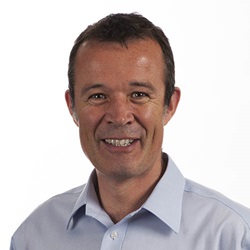 Rupert Howes, MSC
Chief Executive of the Marine Stewardship Council (MSC). Rupert joined the MSC in October 2004.
Today there are more than 450 MSC certified fisheries, compared with 11 in 2004, and the number of MSC labelled products has increased from around 200 to over 20,000. This is accompanied by growing evidence that MSC certified fisheries are amongst the highest performing in the world, demonstrating their leadership and the continual improvements they deliver.
Rupert has been internationally recognised for his work to promote sustainable fishing practices. In 2014, he was awarded a Schwab Foundation Social Entrepreneurship Award, which recognizes leaders in sustainable social innovation. In 2009, he received the WWF "Leaders for a Living Planet" Award. He also received a Skoll Award for Social Entrepreneurship in 2007 for his contributions in establishing the MSC as the world's leading fishery certification and ecolabelling program. 
Nicolas Guichoux, MSC
MSC Chief Program Officer. Originally from Brittany, the main fishing region in France, Nicolas was concerned by the increasing impact of fishing on the environment and livelihoods. In 2002, he joined the MSC and developed the organisation's Continental European Programme. He is currently responsible for the delivery of MSC's global commercial and fisheries outreach; delivery of relevant elements of the MSC's Strategic Plan goals, targets and objectives; and the motivation and leadership of MSC's regional teams based in Europe, Asia-Pacific and Americas.
Natasja van den Berg
Natasja van den Berg is a moderator and strategic advisor based in the Netherlands. She is co-founder of Tertium, an agency for strategic communication and participation that investigates how citizens can be involved in creating solutions for complex societal issues. Tertium designs participatory processes for ministries, cities, companies and societal organizations.
Natasja is also a member of the supervisory board of The Hunger Project.